Mario & Sonic at the Olympic Games Tokyo 2020 is the latest instalment in the minigame collection simultaneously celebrating the Olympics, the Mario franchise and the Sonic franchise. Despite being charming and having a range of games to play, some questionable design decisions leave this title with very little staying power for the long term.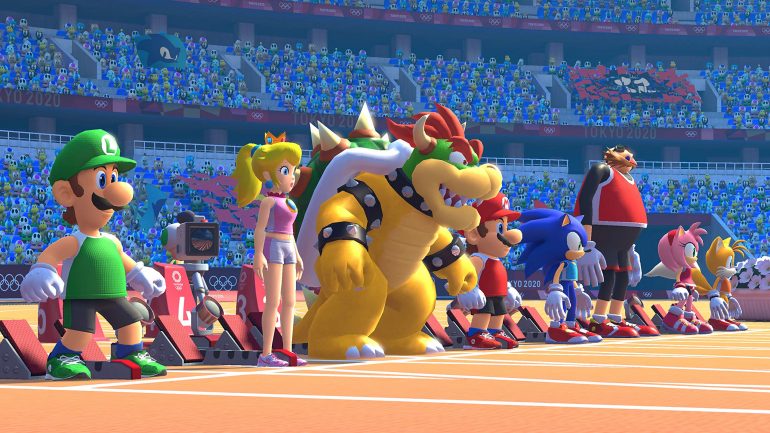 Mario & Sonic at the Olympic Games Tokyo 2020 features playable characters from both the Mario and Sonic franchises and over 30 minigames based on events in the real-life Olympic Games. I was shocked upon booting up the game to discover an actual story mode. However, it is somewhat mediocre. Dr Robotnik and Bowser team up to trap Mario and Sonic inside an old video game console, but accidentally get stuck inside as well. Inside the console, the characters are transported to the retro world of 1964 (when Tokyo last hosted the Olympics), and they have to compete in games for a variety of reasons. Outside the console, Luigi and Tails have to try and save their friends while competing in the modern Olympics of 2020 for various reasons. The story is ultimately forgettable and over in about 6 hours at best (and would have been over faster if not for the incredibly slow text speed).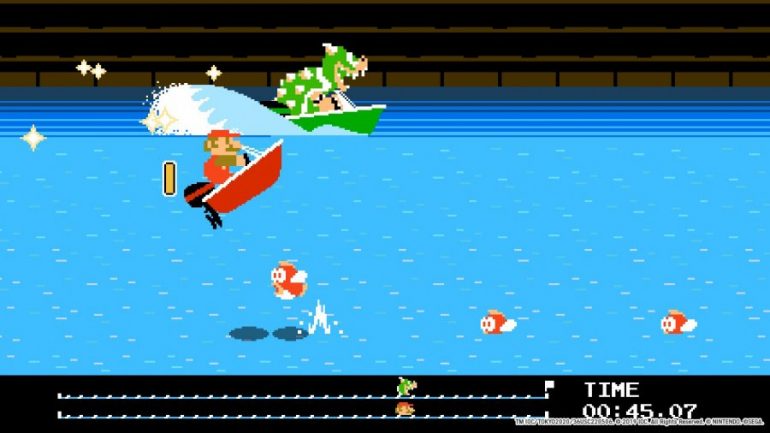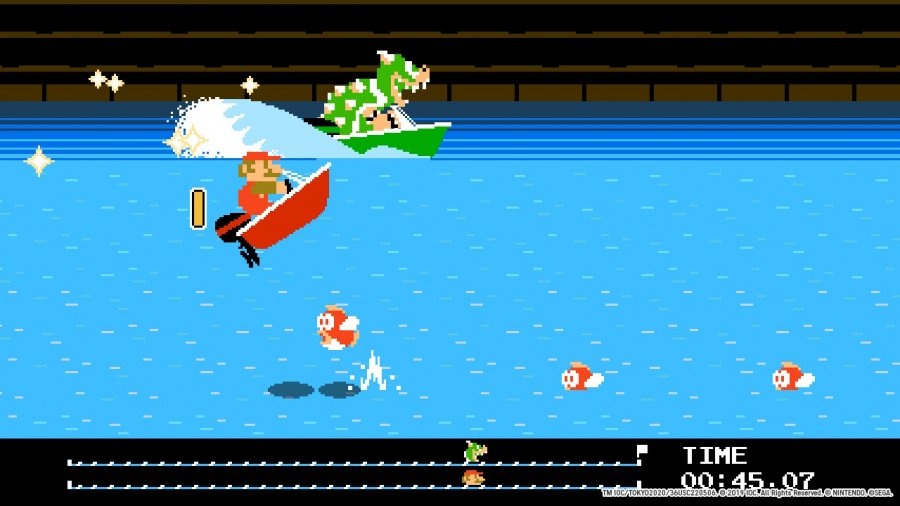 The central gimmick is interesting though – that there are some games set in a pixelated, 8-bit retro style, and others set in the modern, full 3D graphics style. Honestly, some of the retro games are actually more fun than the bigger budget ones. The games, in general, are often hit or miss. I really enjoyed the Karate, Archery, and most of all, the Rugby Sevens. Others felt incredibly boring as you sit and basically push one or two buttons at the right time. Motion controls are viable too, but add very little to make them the option of choice for me.
There are a couple of "dream games" which are based on nothing realistic, including a downhill skateboarding extravaganza that only served to make me wish I was playing Mario Kart instead. I think that in a world where smartphone microgames are available to every person on the planet, minigame collections like this really need to do more to justify their cost. I am not a small child myself, but I imagine a small child may get more out of these games then I did, and yet, with so many options available on other platforms, you need to try and make sure the games you do include are worth it.
A highlight was the graphical style and animations, as watching the characters in their various costumes enjoying themselves in the sports is quite fun. However, it has limited appeal. Once you finish the story mode, you only other options are to play each game by yourself, through local multiplayer, or to go online and play them. There are no playlists options, and each game needs to be selected individually. When a game can last a few seconds, it can get very tedious to have to quit out each time to choose another. I think another part of the problem is that this title is intended to be a party game, where you sit with friends and enjoy the back and forth action as you do with Mario Kart or Mario Party. However, many of the sports are one-player-at-a-time, meaning that you spend most of your time just waiting for someone else to play and see if they beat your score. It's not particularly engaging. The online multiplayer also suffers from poor optimization when you go above 4 players – having 8 at a time can really cause some slowdown that ruins the experience.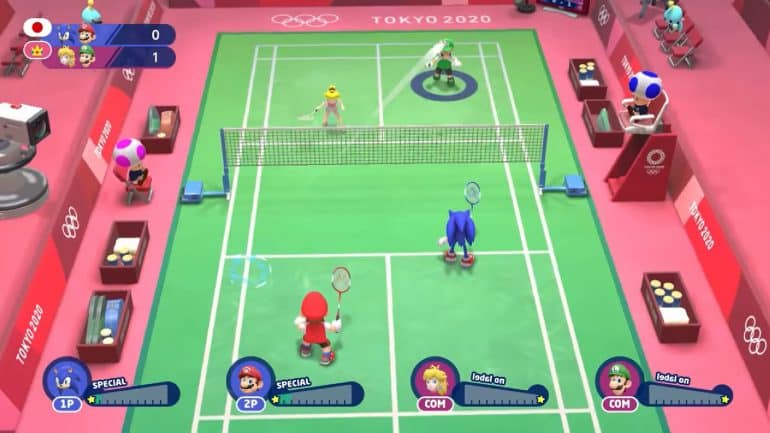 Ultimately, Mario & Sonic at the Olympic Games Tokyo 2020 is fine, I suppose, but anyone over the age of 8 is probably going to get quite bored of it very quickly unless they are the biggest Mario or Sonic fan in the world. I can't really see how it's worth paying full price, but if it ever goes on sale, maybe consider it then. I don't see myself playing this game by the time the actual Olympics start in 2020, let alone having it keep me going till 2024.
The Review
Mario & Sonic at the Olympic Games Tokyo 2020
Mario & Sonic at the Olympic Games Tokyo 2020 might entertain a younger audience, but older gamers will find themselves bored very quickly.
PROS
Large choice of games
Charming animation and visuals
CONS
Games are usually too simplistic
Not enough features and options
Poor online multiplayer
Review Breakdown
Storyline

0%

Gameplay

0%

Graphics

0%

Replay Value

0%

Sound and Music

0%