There are many reasons why Margot Robbie (who received Academy Award nominations for Best Supporting Actress in 2020 and Best Actress in 2018) can take anyone's breath away: the young Australian actress has been around only for a few years, and she's already become one of Hollywood's most sought-after performers. Her acting range and stunning good looks strike the perfect balance to make Robbie stand out as a modern movie star. That said, even the most prolific actors in the entertainment business have some blemishes in their careers. Luckily for her, the amount of bad Margot Robbie movies are heavily outweighed by the number of great films.
In this list, we will take a closer look at her career, as we number the 5 best – and the 5 worst – Margot Robbie movies.
1. Worst – Mary Queen of Scots (2018)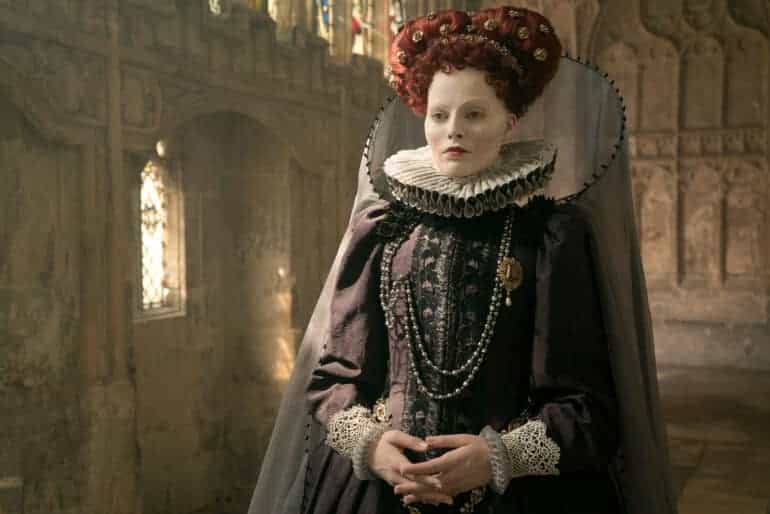 Let's get this out of the way: no, 2018's Mary Queen of Scots is not truly a terrible film. It's just not as good as the usual Margot Robbie movies usually are. This historical drama chronicles the fascinating life of Mary Stuart, one of the youngest Queens of France.
Margot Robbie plays the role of Queen Elizabeth I, the monarch of England and Scotland. Saoirse Ronan stars as Queen Mary, Elizabeth's rival in power and love. Despite being moderately well-received by the critics, audiences weren't as pleased with the film. Definitely give this one a chance if you're interested in European history, or if you are a die-hard Margot Robbie fan.
1. Best – Birds of Prey (And the Fantabulous Emancipation of One Harley Quinn) (2020)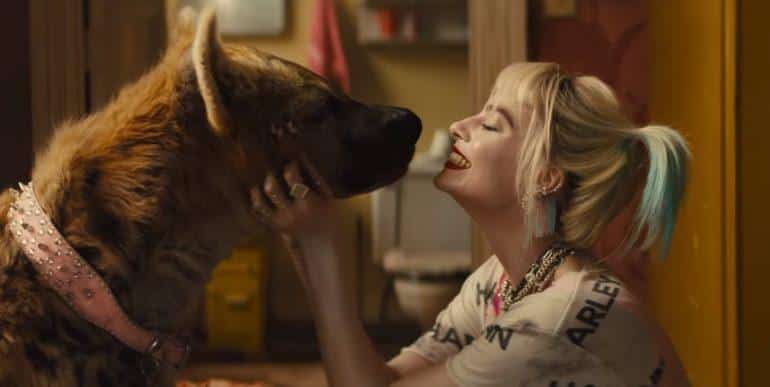 Recently, Margot Robbie has been closely associated with Harley Quinn. The DC antihero is known for being the Joker's better half, but her growing popularity has allowed her to star in not just one, but two DCEU movies. Cathy Yan's Birds of Prey, as it happens, is absolutely the better of the two.
After splitting up with the Joker, Harley Quinn looks for a new gang and a new purpose in life. However, what she finds is a conflict with crime lord Roman Sionis and some other members of the Gotham City mafia. Both critics and audiences considered this film an upgrade over Suicide Squad, a Margot Robbie movie that will absolutely make an appearance later on in our list.
2. Worst – Focus (2015)
Not even the combined efforts of Will Smith and Margot Robbie could completely salvage Focus, a 2015 film that tried to be surprising, but ended up being painfully tiresome instead. The many twists and turns of its plot have a good chance of causing anyone a headache, with some of them feeling overly cheap.
Focus follows Nicky, a veteran con man who finds that a young woman from his past might end his good luck streak. The characters in this film honestly feel like they hate each other, which makes the romance feel a tad forced. Definitely not one of Robbie's better films.
2. Best – Z for Zachariah (2015)
A love triangle set against the backdrop of a nuclear apocalypse, Z for Zachariah sees Margot Robbie's character, Ann, as probably one of the last women left alive. She meets two men, and that's when her problems get even worse than the nuclear fallout itself.
Robbie shares the screen with Chris Pine and Chiwetel Ejiofor. Critics found the drama and romance elements of the plot gripping, undoubtedly boosted by Margot Robbie's performance. Surprisingly, she accepted the role only after the first actor had to drop out from the production, so we could've gotten Amanda Seyfried playing Ann.
3. Worst – The Legend of Tarzan (2016)
Directed by David Yates, and starring Alexander Skarsgard and Margot Robbie, The Legend of Tarzan has a lot going on for it. Surprisingly, the film ended up being overlooked by almost everyone, mainly because it received some terrible reviews upon its release.
Generic plot aside, the pace of The Legend of Tarzan turns the film into the perfect bedtime story. The flick's glacial pace and rigid characters are more than enough reason to consider this one of the worst Margot Robbie movies we've ever had the displeasure of watching. On the bright side, she does have some great chemistry with Skarsgard.
3. Best – The Wolf of Wall Street (2013)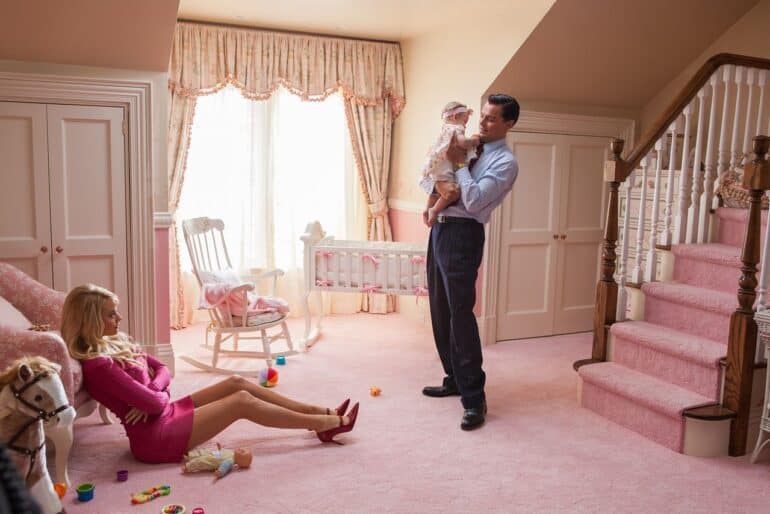 The movie that skyrocketed Margot Robbie's career, The Wolf of Wall Street is one of Martin Scorsese's most dynamic films to date. Starring Leonardo DiCaprio along with an ensemble cast of some of Hollywood's finest actors, this is simply one of those films that you need to watch at least once in your lifetime.
Robbie plays Naomi Lapaglia, Leo DiCaprio's character's love interest. Her performance wooed both critics and audiences everywhere, and cemented her reputation as a highly versatile actress.
4. Worst – Suicide Squad (2016)
An amazingly awful film, 2016's Suicide Squad looks like it was made to please no one. From the erratic editing to the painfully nonsensical plot, the only redeemable thing about this cinematic disaster was Margot Robbie's performance as Harley Quinn.
Much like we've seen happening in the MCU before, Robbie's performance gave new life to her character in the comics. Considering that this is one of the worst Margot Robbie movies ever, it's almost incredible to hear that it features one of the most iconic characters she's played in her career.
4. Best – Once Upon a Time in Hollywood (2019)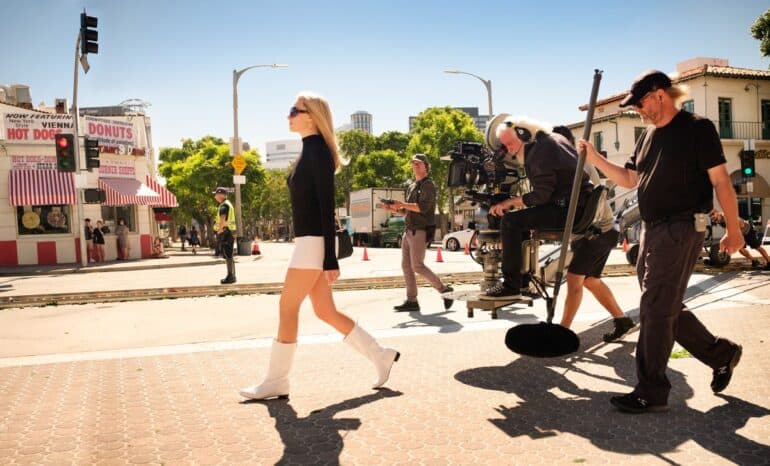 Quentin Tarantino's love letter to the golden age of Tinseltown is as charming as it is full of life. Once Upon a Time in Hollywood is one of those movies that becomes instantly better if you know the true story surrounding some of the characters that appear in it. Starring Leonardo DiCaprio and Brad Pitt, Margot Robbie stars as a fictionalized version of Sharon Tate (in a supporting role).
A clever plot twist on reality itself, this is one of the best Tarantino comedies out there, and the ending wouldn't feel too out of place on a modern The Twilight Zone episode.
5. Worst – Terminal (2018)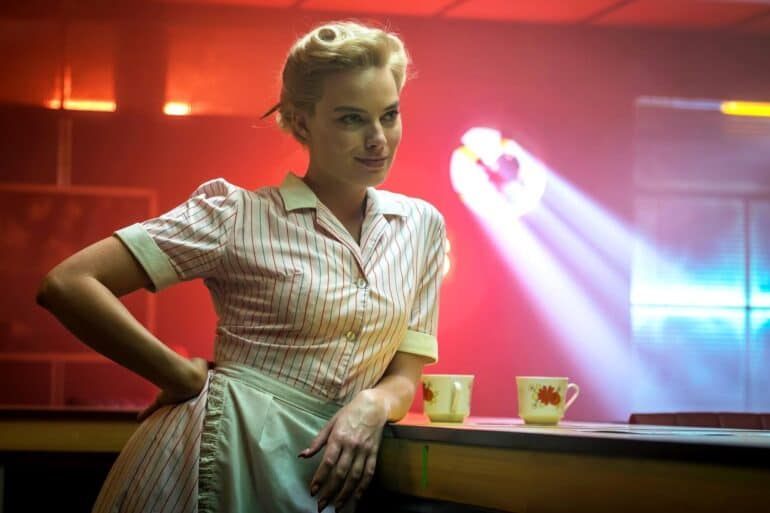 The title of "absolutely worst Margot Robbie movie ever" goes to 2018's Terminal. Starring Robbie along with Simon Pegg and Mike Myers, this is a thriller that was seemingly made with the express intention of making assassins sound as boring as humanly possible.
Not even the chemistry of the cast can salvage the trainwreck that is Terminal. It just goes to show that even the best actors can make some truly regrettable decisions in their careers.
5. Best – I, Tonya (2018) – is the best Margot Robbie movie?
Some stories are weirder than fiction, and such was the case with the events that transpired in Tonya Harding's career as a figure skater. I, Tonya sees Robbie as the titular skater, as her career is threatened by a series of incredible happenings.
Critics loved Robbie's acting, and they also commented positively on the way the movie balances its comedic and dramatic elements. Actress Margot Robbie even ended up being nominated for an Academy Award for her performance, but it was her co-star, Allison Janney, the one who ultimately won at the 2018 Oscars.
The Pan Am's actress' incredible performance and the film's fascinating look into the life of Tonya Harding make I, Tonya the undisputable best Margot Robbie movie so far.
Above are her best films (and the worst ones). Some of Margot Robbie's other films worth mentioning include Whiskey Tango Foxtrot, The Legend of Tarzan, Goodbye Christopher Robin, Mary Queen of Scots, Bombshell (alongside Charlize Theron and Nicole Kidman), Peter Rabbit (alongside Domhnall Gleeson), Dreamland, and James Gunn's The Suicide Squad. She will also be seen in upcoming films like David O. Russell's Amsterdam, Babylon (alongside Brad Pitt), Greta Gerwig's Barbie (alongside Ryan Gosling), and Wes Anderson's Asteroid City.
What do you think? What are the best and worst Margot Robbie movies so far?