No one does limited-edition versions of consoles and controllers better than Microsoft. So it's not surprising that the company has launched a special Mandalorian Xbox controller to coincide with the premiere of The Mandalorian season two on Disney+.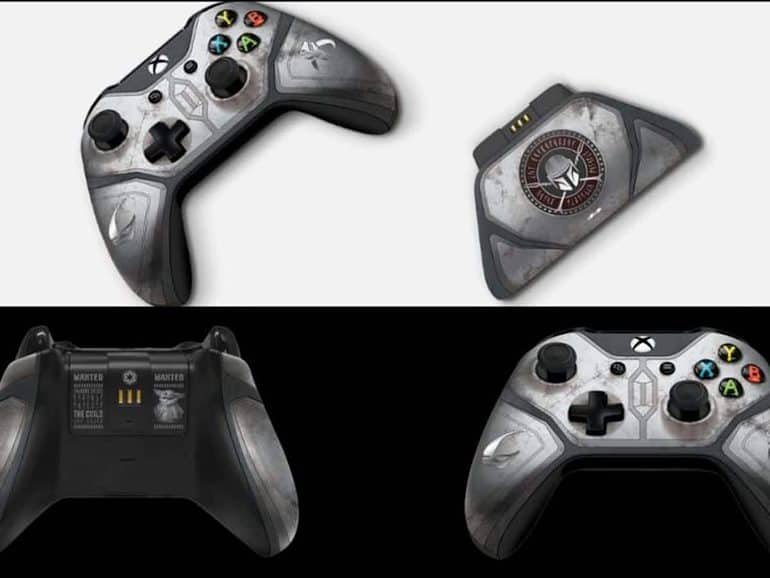 Described as a bounty hunters perfect set, the controller is compatible with the Xbox One, the upcoming Xbox Series X/S, Windows 10 PC and Mac OS. It even connects to Android and iOS devices via Bluetooth, allowing for xCloud supported gaming.
The device features a design and pattern reminiscent of beskar steel, the same material that Din "Mando" Djarin's bounty hunter armour is made of. The wireless controller also comes with a similarly themed Xbox Pro Charging Stand.
It's ergonomically designed with textured grips and custom button mapping. Additionally, a magnetic contact system allows for one-handed play while you charge. That said, the device can be fully charged in under three hours and provides 12 hours of continuous gaming per charge.
The Mandalorian controller also has a 3.5mm headphone jack for online chat. However, the compatibility of headphones varies, and gamers should consult Xbox.com for a full list of supported headsets.
The Mandalorian Wireless Controller + Pro Charging Stand Bundle for Xbox is now available for your bounty! Pre-order Now:
Controller Gear Website: https://t.co/qvGxNoLosb
Microsoft Store (Restocked!): https://t.co/MEWHSqMZYi#StarWars #TheMandalorian #Xbox pic.twitter.com/mOUVLMYROm

— Controller Gear (@ControllerGear) November 3, 2020
Although the official launch date is December 31st, The Mandalorian Wireless Xbox Controller and Xbox Pro Charging Stand are currently available to preorder via the Microsoft Store for 169.99 USD.
It may seem a little pricey since standard versions of the controller and charging stand retail for $60 and $40, respectively. But for hardcore Mandalorian fans, it's a pretty solid purchase.