Remember when Superman killed Zod at the end of Man Of Steel? Well, that wasn't necessarily how the movie was going to end. The movie's writer, David S Goyer has revealed that there was an alternate ending to Man of Steel where General Zod wasn't killed by the Kryptonian. He also shared his thoughts on the controversy surrounding his depiction of Superman.
During a Comic-Con@Home interview with Backstory Magazine, Goyer acknowledged the obvious problem some fans had with the film's storyline but said he stood by his decisions as a writer.
"I absolutely understand a lot of people had problems with it. When I have had a hand in adapting these things, you wanna be as respectful to the core material as possible. But you also can't protect against failure."
"You have to take big swings. With big swings, there are big rewards. We took enormous swings with Batman Begins and with The Dark Knight that turned out to be well-received, but we were trying to tell a different kind of Superman story, a Superman story that hadn't been told before and it required us taking some big swings."
"We talked about whether or not people would accept it [the dark tone], and the editorial staff at DC had accepted it. It doesn't mean it wasn't a mistake, but if you sit there and you say, 'I don't wanna take any risk. I'm worried I might offend a portion of the audience,' I don't think that's a particularly healthy way to try to make a film or a television show."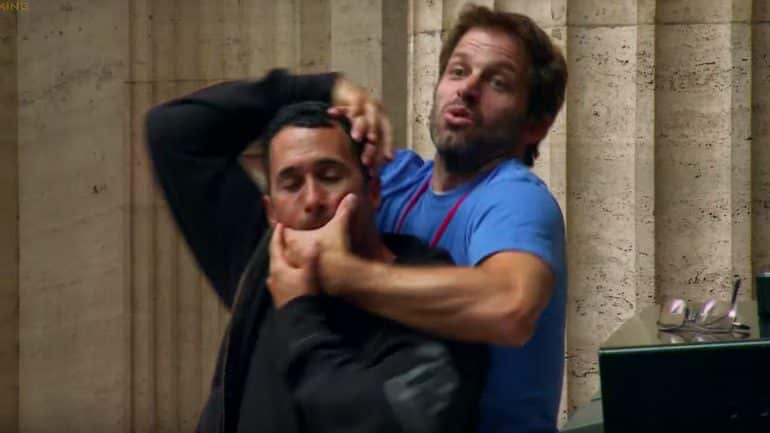 Many fans were outraged when Superman chose to snap Zod's neck in Man of Steel, as that level of destruction has never been seen in a movie featuring Superman before.
Goyer went on to reveal the alternate ending to Man Of Steel where Superman actually spared Zod but said it didn't fit in with the movie's tone or story.
"The idea was that Superman would – there was one of those sort of cryopods on the ship that ends up becoming the Fortress of Solitude, that he's able to put Zod back into and then throw out into space. We did talk about it and maybe some people would've been happier with that, but it felt like a cop-out for the story that we were telling."
Check out the full interview below…
What do you think? Should Zack Snyder have used this alternate Man of Steel ending instead? Or are you happy Superman killed Zod in Man of Steel?