There is nothing better than playing a game you love with friends. With the popularity of esports growing exponentially, it's vital to bring in more players who may not have been able to participate otherwise. This article will provide tips on making Valorant e-sports inclusive for women.
While the esports industry has been male-dominated, it is now welcoming to diverse genders and backgrounds. Valorant has made efforts to welcome all players, both females and males alike.
The competitive scene for Valorant is currently limited to males, but it is opening up to female players looking to join in on the fun of both playing and betting the game as well in the following ways.
Holding All Genders to the Same Standards
One of the major problems women face in esports is that they are held to different standards compared to males. Unfortunately, this happens often in competitive scenes, and fighting it can be challenging.
Valorant adheres to a 'no advance policy.' It ensures that there will be no advantages for men during competitions compared to women. As a result, both men and women can participate in equal measure.
Having Female-Friendly Tournaments
It can be challenging for newcomers to break into competitive gaming. A gender-neutral tournament scene would allow for a more inclusive environment, allowing both men and women to compete in tournaments together. You can now find female teams listed on online betting platforms such as Betway.
Valorant allows women to compete in their tournaments as a team. It will enable females to feel more comfortable playing together with their friends and fellow female gamers.
Embracing the Community
The gaming community can be incredibly hostile and toxic. Many gaming communities are known to harass players different from the majority of the player base. It can be discouraging for someone just trying to play a video game, harming their experience and encouraging them to stop playing altogether. The gaming community plays an integral part in the growth of esports, so it is necessary to ensure that it is as welcoming as possible.
Valorant ensures that the community is inclusive by preventing harassment of women. They are heavily involved in Tournaments and ensure that players of all genders receive fair treatment.
Elevating Women's Esports Play
By challenging the top players in their respective esports and winning, women can prove that they belong at the top as equals with men.
Valorant allows all genders to participate in their Tournaments and offers a platform for female players to challenge the best players in their games and play at the highest level. Now, gaming lovers can enjoy a dose of the competition by betting on female teams on betting platforms like Betway.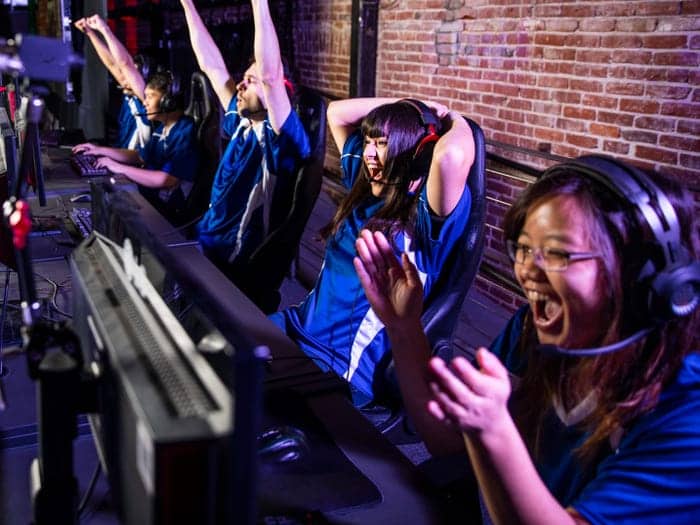 Creating a Safe Environment
While the community can be welcoming, there are still instances of harassment that directly affect women in esports. Female players can often be intimidated by their male counterparts and run into issues with toxic game culture. Gamers must address these issues head-on to avoid them occurring in the first place.
Valorant ensures that female players are not harassed by having an anti-harassment policy and actively monitoring issues within their Tournament servers.
Summing Up
Valorant is committed to bringing women into esports and providing a safe environment for them. They encourage female players to join their tournaments, support and grow their communities and create a more inclusive environment for all game developers. They also focus heavily on female-friendly tournaments that allow players to compete at the highest level and create a safe environment for all gamers.