James McAvoy as Jean-Luc Picard? It makes perfect sense, right?
With Star Trek: Picard getting some mixed reactions from audiences, fans have begun the quest for a new actor to play the legendary Captain Picard. Replacing someone like Sir Patrick Stewart is no easy feat – especially if whoever replaces him has to do a younger version of one of his most popular characters.
Luckily for fans, we already have an actor who's proved himself more than capable of playing iconic Stewart characters, and that's James McAvoy. An avid Star Trek fan, James McAvoy has voiced his interest in the idea of playing a younger Jean-Luc Picard – even if they're some hurdles along the way.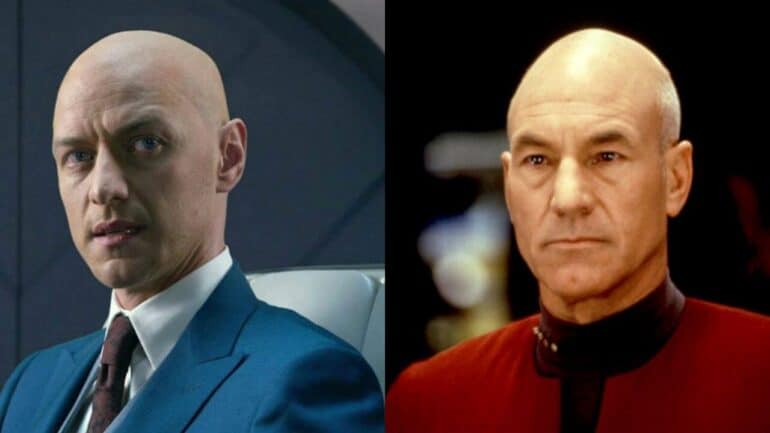 Lookin' Good
One of the main reasons why fans immediately thought of James McAvoy as a young Jean-Luc Picard has to do with the actor's history with Stewart's characters. Not every X-Men fan was convinced when McAvoy was cast as a young Professor Xavier – but he soon proved to be more than worthy of playing the character.
Sure, McAvoy gets most of Stewart's traits and enunciation right, but there's one clear reason why fans loved him as a young Xavier: McAvoy rocks the bald look.
Not every actor can successfully pull off the bald look as McAvoy can. He confirmed his commitment to the look in M. Night Shyamalan's thriller Split – a film where he also proved his insane acting chops.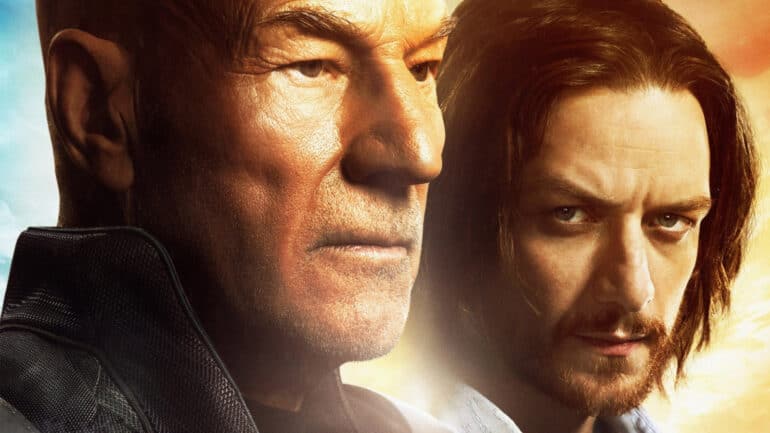 Closing the Age Gap
While James McAvoy might be interested in playing a young Jean-Luc Picard, there's the question of just how "young" his Picard is supposed to be. At 42 years old, McAvoy is just five years younger than Patrick Stewart was when he began playing the character.
That said, Picard's character was supposed to be older than Stewart. The original idea for the Captain of Star Trek: The Next Generation was that Picard would be a veteran Captain, close to 52 years of age in the series pilot.
Considering there's still a gap of 17 years between Picard's age and McAvoy's, there's still a chance for the actor to step into the role. He might not be a much younger version of Picard, but we'd still get to see a version of the character before the events of The Next Generation.
Another reason why James McAvoy seems to be worried about the Jean-Luc Picard role is that he thinks that he would be too much of an obvious choice for the role. Considering the actor's history of being "Patrick Stewart, but younger," there might be some justification for his concerns.
However, we can't completely rule out McAvoy just because he has a history with Patrick Stewart. In an industry where recasts are so commonplace, there's a reason why McAvoy stuck through the whole new X-Men series – and that's because fans loved him.
Having McAvoy return as a younger Picard would be like the execs offering fans an olive branch following the mixed reception of the recent Star Trek shows. While it might be great that we are getting new Star Trek adventures, the darker tone and misguided storytelling of shows like Star Trek: Picard is not what the series stood for in the past.
Now that the J.J. Abrams Star Trek trilogy is done, only time will tell if we get a young Picard in the same vein as Chris Pine's young Captain Kirk. If you ask us what do we think about casting James McAvoy as Jean-Luc Picard, in the words of Picard himself, "make it so."
What do you think? Should James McAvoyplay a young Jean-Luc Picard?