Update: The Sixth Sense director M Night Shyamalan debuted a 30-second trailer for his new film, Old, during the Super Bowl this weekend. Like the teasers that led up to the 30-second trailer, the new footage is shrouded in mystery and doesn't give away too much of the story.
As you can tell from the footage, M Night Shyamalan's Old is based on Pierre Oscar Levy and Frederik Peeters' Sandcastle.
Original article: The first official trailer for the upcoming thriller from filmmaker M Night Shyamalan, Old, is set to air during the 55th annual Super Bowl. The Unbreakable director has taken to Twitter to share what seems will be a series of teasers from his latest movie venture building up to the release of the official trailer this Sunday. While the six-second snippets do not reveal much, it certainly does build on the mystery and secrecy already surrounding the film.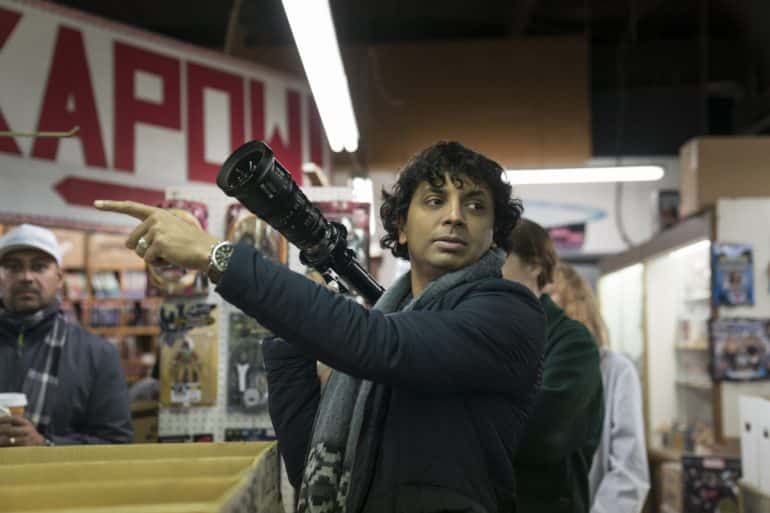 At present, there is no synopsis available for the film. However, an insider revealed that M Night Shyamalan has loosely based Old on a graphic novel, Sandcastle, which was given to him as a Father's Day gift.
Known for his love of supernatural plots and twist endings, the Oscar-nominated filmmaker has drawn inspiration for his new movie from the acclaimed graphic novel by Pierre Oscar Levy and artist Frederik Peeters. In the original graphic novel, a diverse group of beachgoers end up together in an idyllic cove. The discovery of a dead body floating in the water seems to trigger an unnatural ageing process which sees the members of the group grow older and die as they are unable to escape the secluded beach.
The mysterious thriller features a star-studded ensemble cast which includes Gael García Bernal, Alex Wolff, Eliza Scanlen, Thomasin McKenzie, Embeth Davidtz, Rufus Sewell, Emun Elliot, Aaron Pierre, Abbey Lee, Nikki Amuka-Bird, Ken Leung and Vicky Krieps.
Currently, there are only two teaser trailers available in the countdown to the Super Bowl. The first trailer, captioned "5…" features a little boy cruising with his parents in an RV, where he typically asks: "Are we there yet?"
— M. Night Shyamalan (@MNightShyamalan) February 2, 2021
The second teaser, captioned "4…" features a couple admiring an idyllic beach, while the women gleefully exclaims: "Wow, I just got chills!"
— M. Night Shyamalan (@MNightShyamalan) February 4, 2021
At the end of both teasers, we see the title of the film flash onscreen before the words "It's only a matter of time" appears. Could this be a play on words alluding to the possible central theme of the film – time? Perhaps it is simply a reference to the fact that the trailer will release soon. I guess only time will tell.
Old is currently set for release July 23 2021, and audiences can expect to be taken on a wild and twisted ride into the imagination of M Night Shyamalan.
Update: Night has released more teasers leading up to the trailer.
— M. Night Shyamalan (@MNightShyamalan) February 4, 2021
— M. Night Shyamalan (@MNightShyamalan) February 5, 2021
— M. Night Shyamalan (@MNightShyamalan) February 6, 2021