Thanks to Lucifer's big loyal audience, our favourite show won't be ending with what was expected to be its grand conclusion, season 5. Instead, Netflix announced this year that they will be bidding farewell to the series with season 6, making Lucifer Warner Bros' longest-running Vertigo-based show.
The filming for the show completed in March but is only expected to air much later in 2021, given that the show's most recent season was just released in May 2021.
The Cast
The major cast for the show is expected to remain pretty much the same as listed below:
The only big difference will be the absence of Detective Dan Espinoza, who unfortunately suffered an end in season 5 part 2. Any newer additions to this cast other than these are yet to be announced.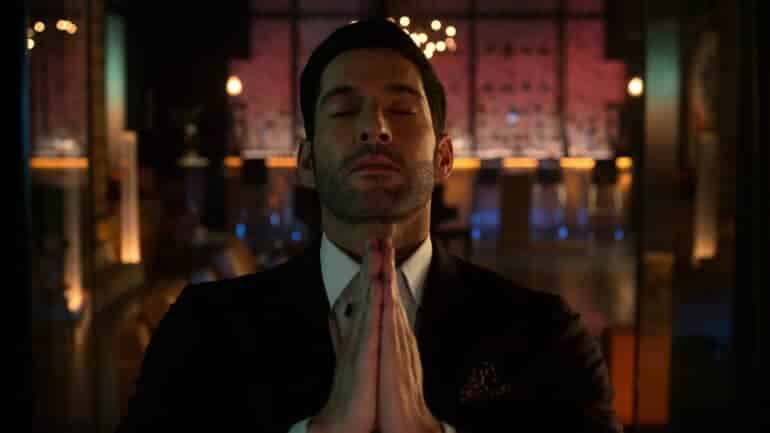 What to expect in Lucifer Season 6
A lot went down in season 5 part 2, with Chloe leaving LAPD and wanting to start a new journey with Lucifer. Then there was Maze and Eve's reunion. Plus, Linda's long-lost daughter coming back, Michael losing his wings, and Lucifer entering a new chapter in his life as God.
Lucifer season 6 is expected to go through an unspecified time jump so the characters can be put in their right places and shape the fresh new theme for the show. The storyline now will delve deeper into Lucifer's new role, which definitely hints towards big exciting changes in the upcoming episodes.
Another highlight of season 6 will be romance, as Lucifer and Chloe get to explore their relationship from newer angles, thanks to Lucifer's recent celestial promotion. It was also revealed through social media that Eve will make a comeback and is likely to continue her story with Maze.
Amensadiel's story is also likely to receive many updates, to which recurring guest star Merrin Dungey, playing Soneya, is likely to contribute. Brianna Hildebrand as Angel Rory is expected to follow Lucifer's footsteps.
Last but not least, Lucifer season 6 will welcome Scott Porter's Carol Corbet back, and we're hoping that we see something cook up between him and Ella, and see Dan's wingman-ship pay off.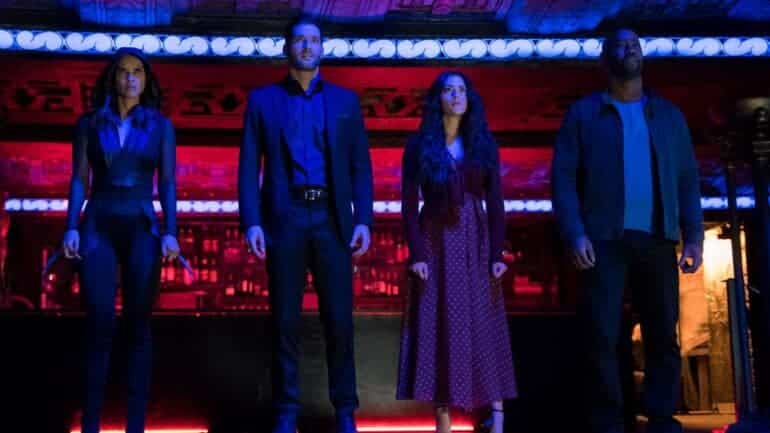 Episodes and release info
The show is currently in post-production. Unlike our extensive 16 episodes in season 5, the plot for season 6 covers a length of 10 episodes as listed below:
Episode 1- Nothing ever changes around here
Episode 2- Buckets of baggage
Episode 3- Yabba dabba do me
Episode 4- Pin the tail on the baddie
Episode 6- The murder of lucifer Morningstar
Episode 6- A lot dirtier than that
Episode 7 My best friend
Episode 8- Save the devil, save the world
Episode 9- Goodbye, lucifer
Episode 10- Partner 'til end
Lucifer is known for its fun and creative titles leaving its fans to guess who will be using them in what context. Judging by this list, it is clear that Joe Anderson got a little too carried away with episode 3's title.
In case the show gets delayed further, which is highly unlikely with the pandemic easing down, Lucifer season 6, will probably be out by some time in 2022. Regardless, many changes and surprises are yet to be seen. As much as it pains our hearts to say goodbye to our beloved series, we all have our fingers crossed for an exciting grand finale.
What do you think? Are you excited for season 6 of Lucifer?