Paramount Pictures has released the first trailer for Michael Matthews' post-apocalyptic film Love and Monsters.
The movie stars Dylan O'Brien as Joel Dawson, a young man who bravely navigates a monster-filled Earth in search of his girlfriend, Aimee. She was lost to him when giant creatures took over the land in a monsterpocalypse, which forced all of humanity into underground colonies.
Seven years later, Joel uses a radio to reconnect with Aimee who is 80 miles away at a coastal colony. Over time Joel begins to fall for her again. Realising that there's nothing left for him underground, he decides against all logic to venture out to Aimee, despite all the dangerous monsters that stand in his way.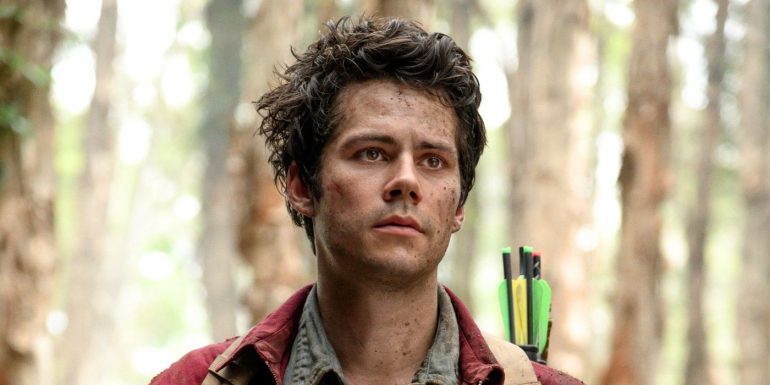 Love and Monsters is directed by Michael Matthews from a script he co-wrote with Brian Duffield. Dan Cohen and Shawn Levy will be producing the project through the 21 Laps banner.
Joining O'Brien on this fun-filled adventure are Jessica Henwick as Aimee, Michael Rooker as Clyde, Arianna Greenblatt as Minnow, and Dan Ewing as Cap.
Originally titled Monster Problems, the movie has been likened to both Mad Max and Zombieland with John Hughes overtones.
The film's theatrical release date was set for February 12th, 2021. But due the global pandemic and the demand for new, high-quality entertainment right now, Paramount decided to release Love and Monsters on digital platforms instead.
The movie will be available on VOD platforms for a 48-hour rental period at a suggested rental price of 19.99 USD. It will also be available for early digital purchase for the suggested retail price of 24.99 USD.
Love and Monsters is scheduled to be released by the studio's Paramount Players and MTV Films labels on October 16, 2020.