Bugs Bunny, Elmer Fudd, Daffy and Porky begin their new animated adventures this week Thursday, January 21, on HBO Max. A new Looney Tunes Cartoons trailer shows off the classic characters getting up to all sorts of mayhem in the new laugh-out-loud cartoon episodes (which are still part of Season 1).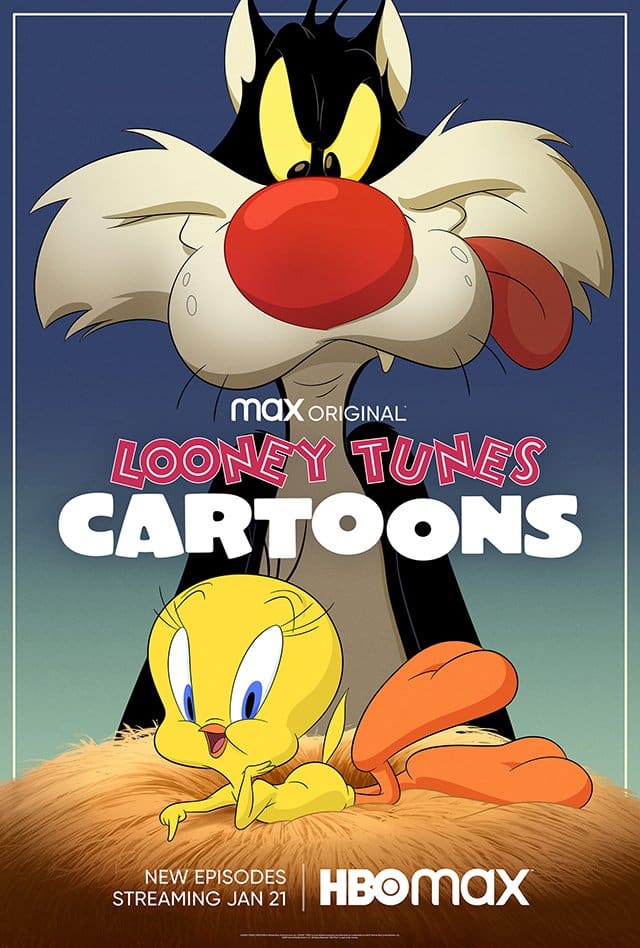 The first 10 episodes debuted in May 2020 and were met with very positive reactions, with many praising the high production value and the cartoonist-driven approach to storytelling.
The new Looney Tunes Cartoons trailer teases some cool episodes — the standout being Bugs Bunny evading Elmer Fudd for the millionth time. Plus, there are some new modern twists thrown in — a robotic Elmer Fudd and a bird DJ party.
Looney Tunes Cartoons, an all-new series from Warner Bros. Animation starring the cherished Looney Tunes characters. Looney Tunes Cartoons echoes the high production value and process of the original Looney Tunes theatrical shorts with a cartoonist-driven approach to storytelling.

Marquee Looney Tunes characters will be featured in their classic pairings in simple, gag-driven and visually vibrant stories. The new series will include 80 eleven-minute episodes, each comprised of animated shorts that vary in length and include adapted storylines for today's audience. Fans can also look forward to holiday-themed specials.
The talented voice cast includes:
Eric Bauza as Bugs Bunny, Daffy Duck, Tweety, Pepé Le Pew, Marvin the Martian, Hubie and Bertie.
Bob Bergen as Porky Pig
Jeff Bergman as Elmer Fudd, Sylvester, Foghorn Leghorn, Ralph Wolf
Fred Tatasciore as Yosemite Sam, Taz, Sam Sheepdog, Gossamer
Paul Julian as Road Runner
Michael Ruocco as Beaky Buzzard
Candi Milo as Granny
Matt Craig as Cecil Turtle
Tom Kenny as Mad Scientist
Steve Blum as Goon
Corey Burton as Norm Macabre
What do you think of the new Looney Tunes Cartoons trailer? Are you excited for the new episodes?