Logitech is one of the world's leading brands when it comes to peripherals. This includes peripherals designed for gaming. As such, the brand has always been looking at new ways to improve performance for gamers, this time doing so for one of its most popular gaming mouse. The new range of Logitech G502 X mouses was launched in South Africa this week, taking the G502 series to new heights.
The first G502 unit was released all the way back in 2014, stemming from the original G500 lineup. Over the years, the range has seen multiple enhancements to each iteration, including the additional of Lightspeed, Lightsync, Powerplay and the Hero Sensor. With its latest release, Logitech expands upon this baseline of incredible gaming features for even more performance.
Logitech G502 X Enhanced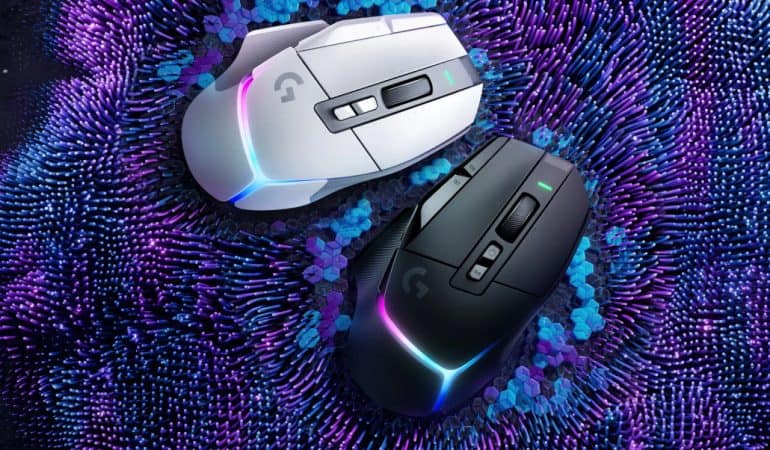 One of the biggest announcements as part of the launch is the introduction of the Lightforce switches. These switches are hybrid optical-mechanical switches designed both for more accuracy and speed during gameplay, as well as the reliability of the mouse to extend its longevity. Gamers will appreciate the precise actuation and crisp response of the new switches.
Looking deeper at the Lightspeed technology within the Logitech G502 X series, it utilises galvanic contact parts within the switch under operation. This is essentially allowing it to have that mechanical feel while playing. With the addition of the optical sensor, these two triggers in unison deliver the ultimate gaming performance with its accuracy.
Further to this, the mouse has also received a slight redesign. For starters, it includes a removable DPI-shift button. This is also reversible, making it easier to adjust for a more comfortable feel depending on your hand size. The scroll wheel has also been updated for increased stability and reduced overall weight.
Although it may seem trivial, one of the more efficient additions is the inclusion of the new Type-C charging port for the wireless variants. This means you'll have one less cable to worry about, and simply double up the use of your smartphone charging cable.
The Plus variant includes the Lightsync RGB functionality, with 8-LED lit segments that flow between one another. All of which is customisable as well. To save on battery life, the device also has movement detections. This means that is knows when you're in the middle of a game or idle and powering down the RGB.
Another of the key aspects of the Logitech brand is its target of a net-zero carbon footprint. With the Logitech G502 X series, it has achieved carbon neutrality thanks to its responsible packing and manufacturing components.
Pricing and Availability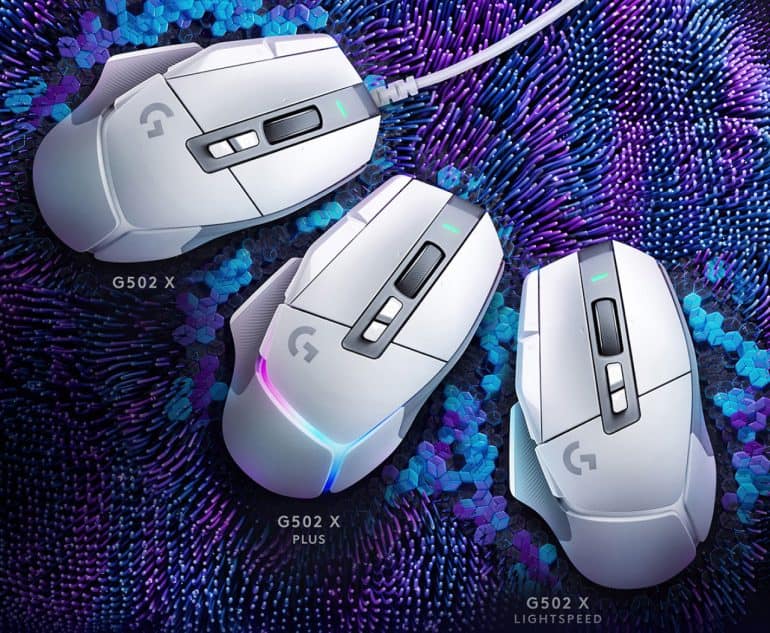 The Logitech G502 X will be available in three variants. This includes the wired Logitech G502 X, G502 X Lightspeed and the top-of-the-line G502 X Plus. Each of the three devices will also be available in black and white colourways.
All three variants will be available within the country towards the end of September 2022. The Logitech South Africa team has switched from its standard ship freight to air freight for the gaming G502 X series, bringing the release date closer to the product launch. In terms of pricing, the three variants will be available at RRPs of:
G502 X Gaming Mouse – R1,499
G502 X Lightspeed – R2,699
G502 X PLUS Wireless Gaming Mouse – R2,999