He-Man and the Masters of the Universe was one of the most popular animated shows of the 1980s. It was based on the Masters of the Universe toy line and ran from 1983 to 1985. It later spawned several spin-off shows, a movie and a couple of reboots, with the most recent having rebooted in 2021. Charlie Jenkins decided to mess around with the AI Midjourney and found out what the old cartoon, He-Man and the Masters of the Universe, would look like if it were made into a live-action movie. Unfortunately, while some results were great, others could have done better.
RELATED: He-Man & The Masters of The Universe: A New Movie Reboot is Coming
Designs that Worked
Castle Grayskull was not accurate, but it still looked awesome. The main feature is a giant, detailed skull with a crown atop its head, centred between two towers. While most enjoyed the design, some were upset that the bottom jaw didn't function as a draw bridge/entrance the same way it does in the animated series. Still, it's dark and dreary, as one would expect from Castle Grayskull.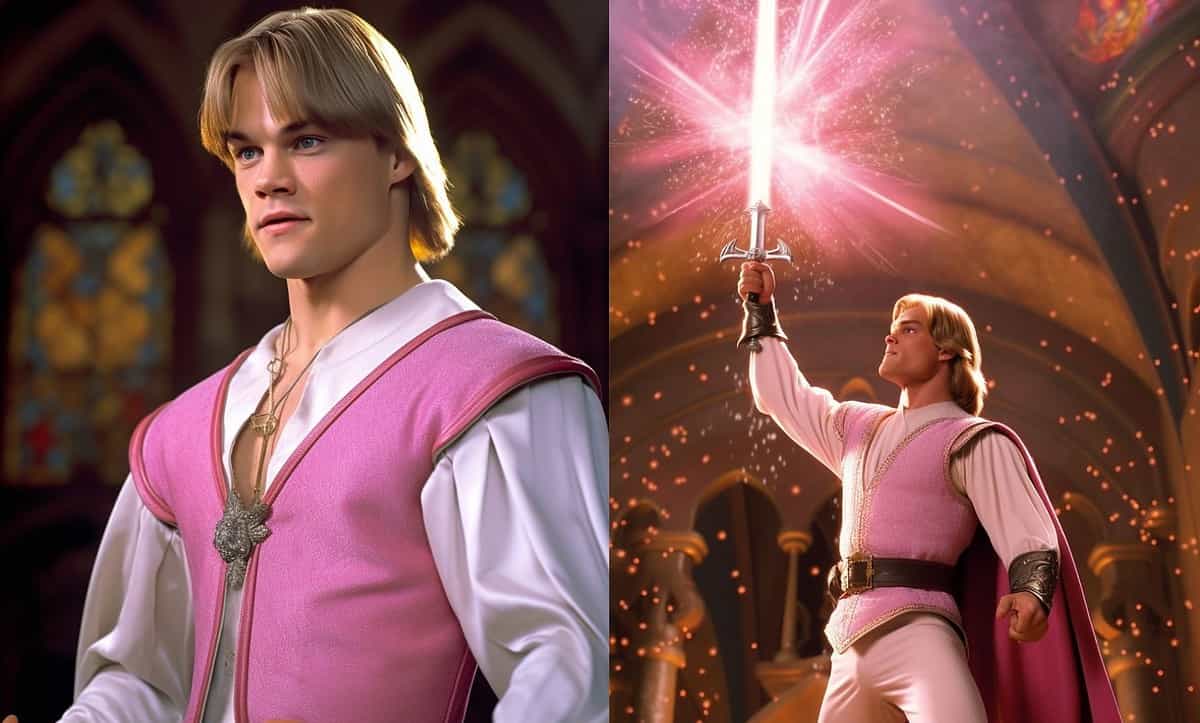 There are two images of Prince Adam, one of him as himself and the other of him as He-Man. Both are… interesting. The image of Prince Adam looks like an odd cross between Matt Damon and Jared Padalecki. The characters blonde hair sits a bit awkwardly on his head, and he's wearing the pink outfit typically worn by Prince Adam.
The image of him as He-Man also has a Matt Damon – Jared Padalecki merged feeling to it, with a bit of Jack Black thrown somewhere in the mix. As has become expected of He-Man, he is shirtless. He is also wearing a pale blue cape and a sword that is a bit too short to truly be considered a sword.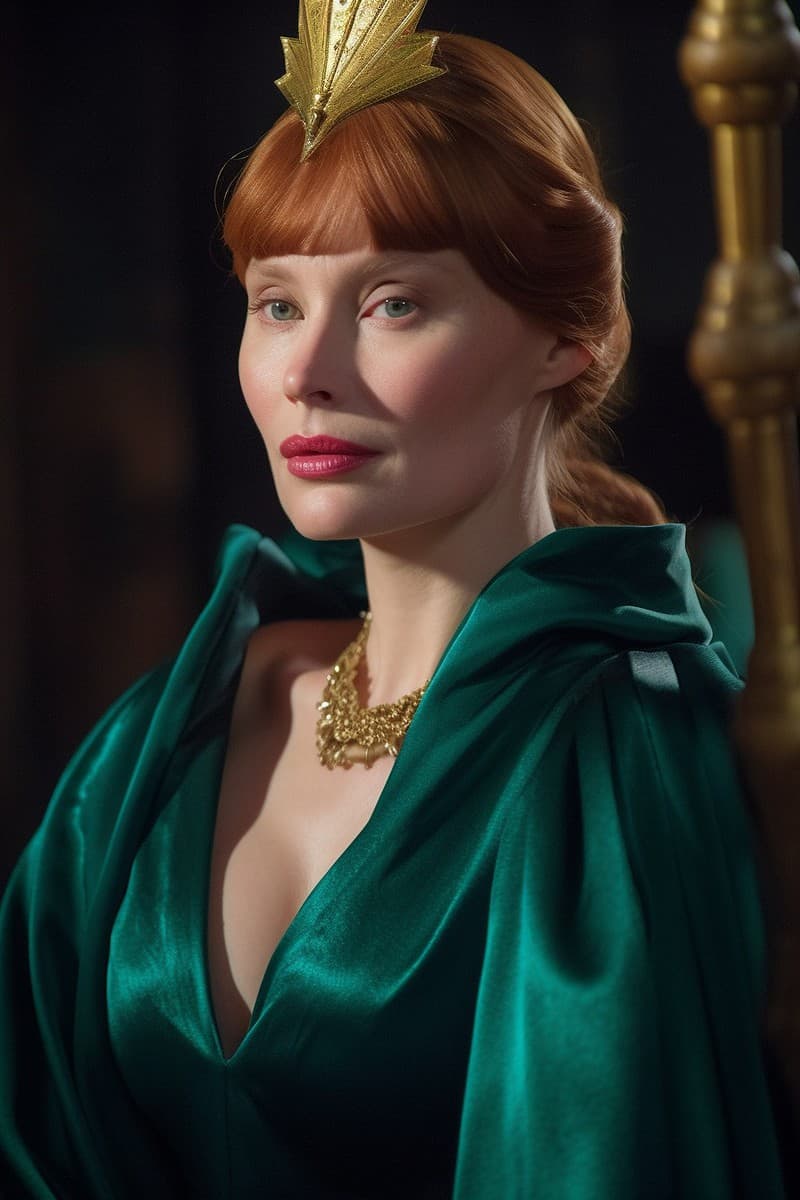 Queen Marlena is one of the best redesigns. Sporting Bryce Dallas Howard's face, the queen is dressed in a deep green and has a fan-like ornament on her head in place of her crown.
RELATED: Fans Want Alan Ritchson As Live-Action He-Man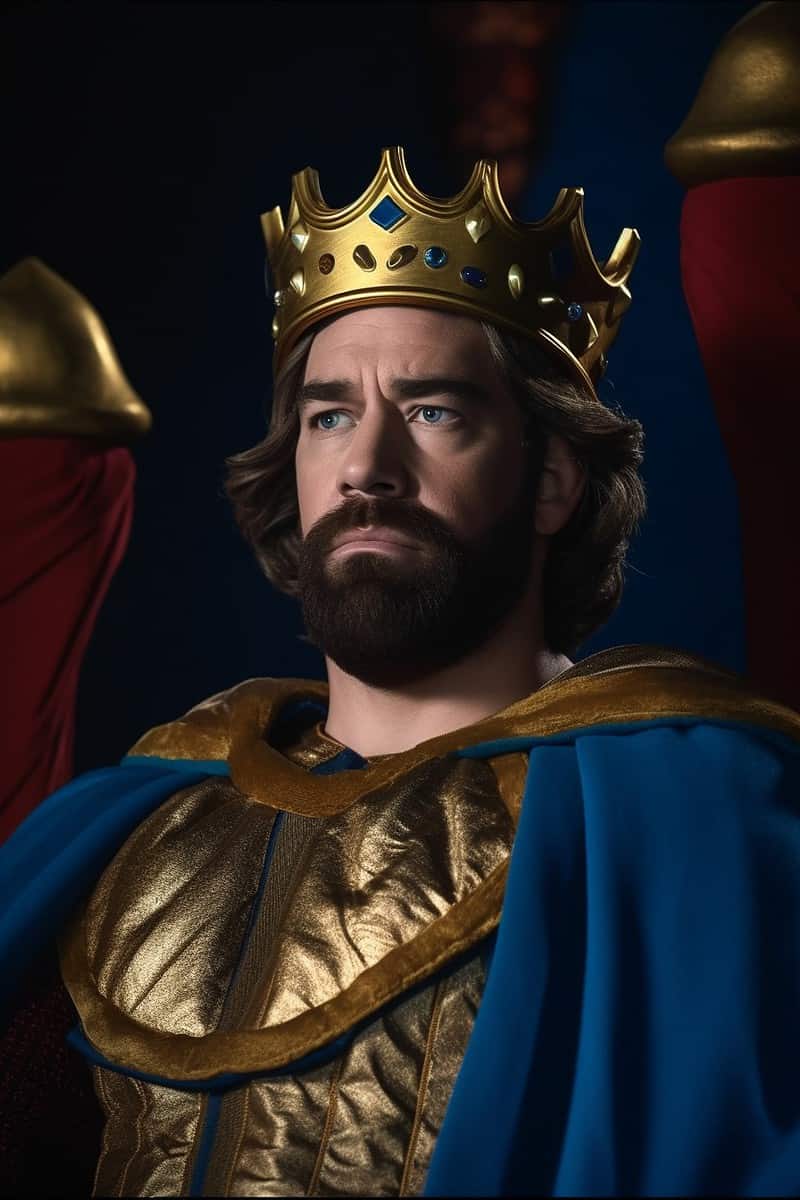 King Randor is also extremely accurate and looks like John Krasinski. He has his usual massive crown atop his head and blue cape across his shoulders.
While Teela may not be one of the more accurate characters, her design is still great. She's sporting her iconic red hair, a face that resembles a merge between Sophie Turner and Karen Gillan, a primarily white outfit with golden accents and a single band of red. In her hand, she wields what could be a golden spear.
Designs that Failed
Orko has many of the same colours as the original character but looks nothing like him. In the animated series, you can only see his yellow eyes and pale blue-green hands and ears; otherwise he's completely covered by a red pointed hate, purple skirt and blue tunic. In the live-action art he's wearing a red and pink hooded cape think and you can see his pale blue face, but not his ears.
RELATED: 10 Reasons Why 80s Cartoons Were The Best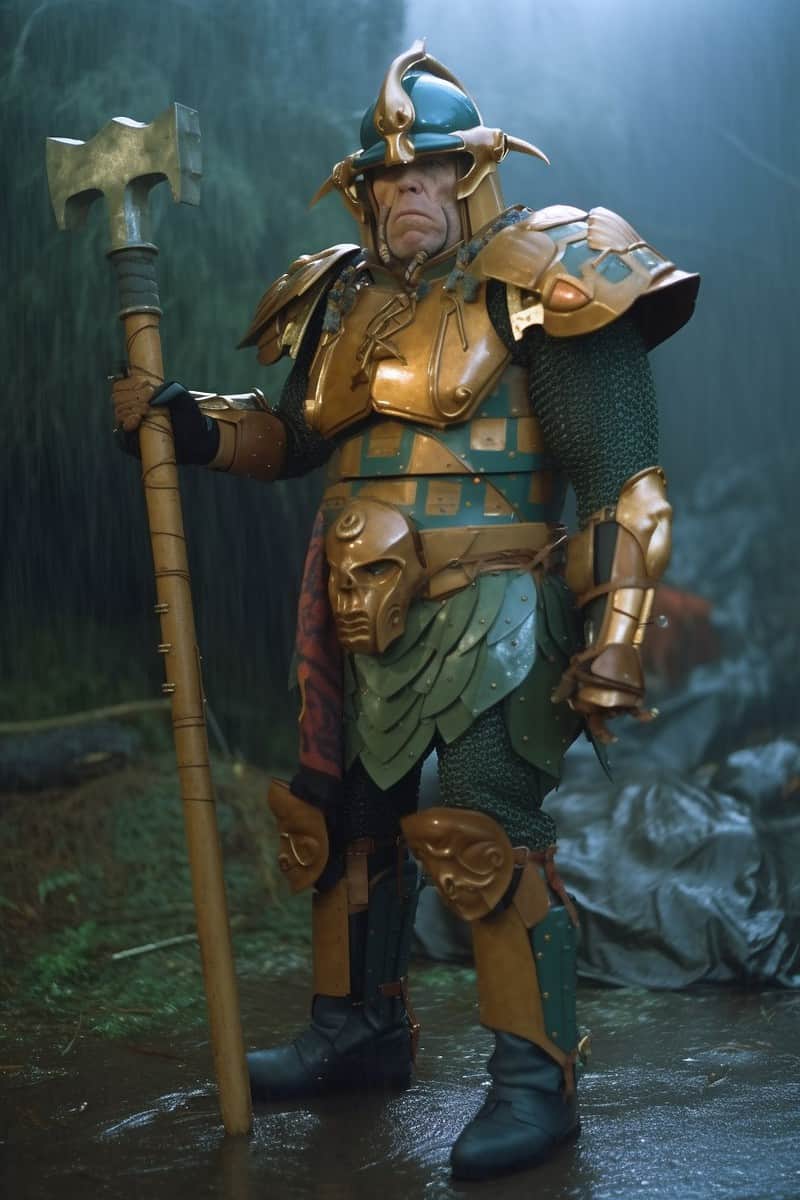 Man-At-Arms looks worse. The original Man-At-Arms wears green and yellow armour and a grey helmet with yellow accents. While the AI's version maintains the colour scheme; the character looks nothing like Man-At-Arms. He doesn't even have a moustache.
RELATED: Oh, Boy! He-Man Fans Are Going to Be Angry Again
TL;DR
A fan recently posted AI art that showed what the He-Man characters would look like if they made a live-action movie.
Many of the characters were accurate to the show design and merged the faces of several different actors.
Unfortunately, for every successful redesign, there was a failure.
What do you think of the live-action movie versions of the He-Man characters?