Spider-Man cartoons have always had really great theme songs. Whether it's the classic '60s surf rock song we all know and love, the heavy metal '90s track or even the pop-rock theme of Spectacular Spider-Man, having a catchy music number is key to the success of a good Spidey show. It's no surprise then that Disney's Spidey and His Amazing Friends has an awesome ear-pleasing opening song courtesy of Fall Out Boy vocalist Patrick Stump.
"I came in with decades of being a Marvel nerd," Stump shared. "But I was like, well, this is probably going to be the first time a lot of kids in this generation are going to see an iteration of Spider-Man. What does that mean? There's so much history behind that."
Listen to the Spidey and His Amazing Friends intro here:
"They're your friendly neighbourhood spiders / whoa-oh, go webs, go!"
As the title explains, Disney Junior's new CG animated Marvel series follows the adventures of a kid-friendly Peter Parker and his friends, which includes Hulk, Miles Morales, Gwen Stacy Kamala Khan (Ms. Marvel), and Black Panther. The crew will go up against the regular meanies from the neighbourhood like Doc Ock, Green Goblin, and the Rhino.
And even though Spidey and His Amazing Friends is probably aimed at preschoolers, it does look like a lot of cute fun.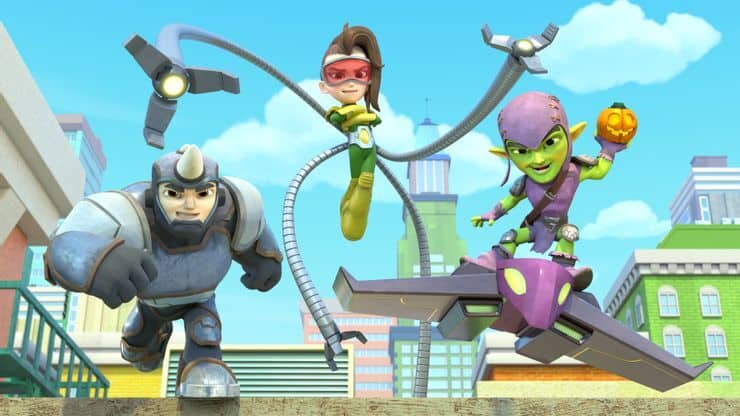 Marvel's Spidey and His Amazing Friends is scheduled to debut later this summer on Disney Channel and Disney Junior.
What did you think of the Spidey and His Amazing Friends opening song?