Most viewers will really want to love Lisey's Story. It's beautifully shot, really well-acted and is shrouded in a sense of mystery that you would come to expect while reading a thrilling novel. But it's also incredibly weird. And I'm not just talking about the subject matter or the content either.
The structure is weird. Jumping back and forth between various timelines, the non-chronological story often only requires the actors to stare off into open spaces in order to trigger flashbacks. And sometimes the characters in the flashbacks even have flashbacks too.
It's also not really episodic, with the eight episodes sometimes stretching and blending from one into the next without the story truly making any real progression.
Then there's the confusing metaphors, the strange characters and odd otherworld environments.
All of it incredibly weird.
And while we've come to expect this from Stephen King, something about Lisey's Story feels amiss.
Perhaps, it has something to do with the author tackling the screenwriting credits himself. Maybe he was too close to the material. After all, the prolific writer does regard this as one of his favourite works and often mentions that Lisey's Story is a very personal story inspired by a life-threatening accident he suffered in 1999.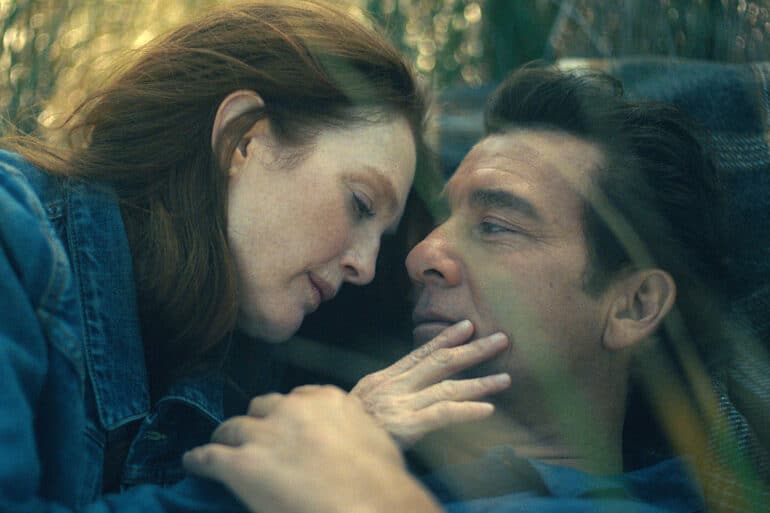 Lisey's Story begins really strong.
A sullen Lisey Landon (wonderfully acted by Julianne Moore) is plagued by reminders of the loss of her husband, a popular writer Scott Landon (Clive Owen). With little to do except wander across their massive estate, swimming, reflecting and sorting through the attic, Lisey is struggling to move on. She has no peace. And aside from checking in on her sisters, the mentally unstable Amanda (Joan Allen) and the sassy Darla (Jennifer Jason Leigh), she has no real life outside of being the widow of a really great writer.
When a college professor named Dashmiel (Ron Cephas Jones) requests the help of a wildly unstable fanboy, Jim Dooley (an extremely unhinged Dane DeHaan), Lisey is caught in a whirlwind.
Sometimes it feels like a romantic film with touches of horror and science-fiction and, at other times, it feels like a melodramatic thriller with touches of fantasy.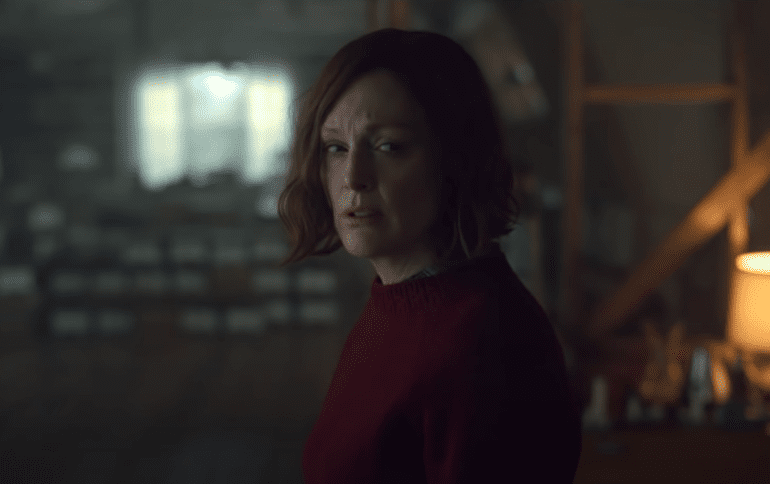 And while on paper that sounds incredibly intriguing, it all goes south rather quickly.
The beautiful worlds become dull. The interesting characters become stale. The mysterious story becomes frustrating. And if you didn't get the purpose of the story, Lisey's Story beats you across the head with its rampant metaphors.
It's not an easy watch either. The story takes some really dark turns that include child abuse, cutting and mental illness. King has always taken us to deep, dark and strange places. Unfortunately, the journey, while compelling in parts, remains forgettable here. And strangely, it's because we'd rather forget all of those deep, dark and strange places.
Lisey's Story doesn't offer any solutions and it's so personal that we're left feeling completely alienated.
The Review
Lisey's Story
The filmmaking is better than the storytelling here. It's incredibly cinematic but not very good at telling a moving story.