Lies of P is an upcoming gothic-themed action RPG inspired by the world of Pinocchio.
While you've probably never heard the words 'gothic' and 'Pinocchio' spoken in the same sentence, Lies of P aims to change this. The game puts you in the shoes of Pinocchio as he sets out on a quest to find Mr Geppetto. Just like the classic tale, the mechanical puppet wants to become human.
According to details released along with the trailer, Lies of P seems to have a deep and engaging narrative and will include mechanics such as crafting:
"As the puppet mechanoid Pinocchio, you will wind your way through the streets of a ruined city, crafting weapons from the materials you find in the world, and interacting with the remaining few who manage to survive in this pre-industrial hellscape. The more you lie, the more human you become, with all the advantages and disadvantages that it entails."
Judging by the Lies of P trailer, it is clear that the game takes a lot of inspiration from Bloodborne, in both visual style and gameplay.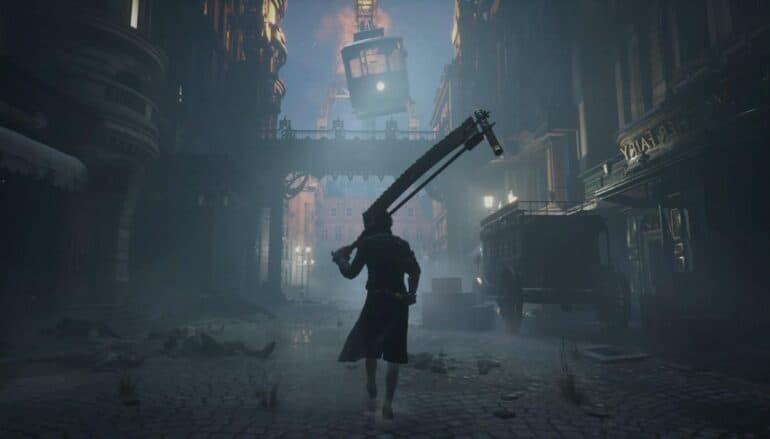 The footage also gives us a glimpse at some of the enemies the puppet will be facing off against and some of the weapons he'll have at his disposal. There are the pre-requisite blades and axes as well as a hook shot that enables Pinocchio to pull his foes towards him.
Many of the enemies you will encounter on the journey seems to be mostly to be of the mechanical and creepy kind. Their jerking movements help add to the gothic and spooky feel of the game.
Combat also seems to be inspired by the Souls games, with the playable character facing off against one or two foes at a time, and dodging and blocking playing a crucial role.
As he ventures into the dark grim world of Lies of P, our protagonist will need to lie to make his way through the world and survive its many dangers. The world (and even the ending) will be affected and changed due to his lies and dialogue choices.
Lies of P is set to release sometime in 2023 on the PlayStation 5, Xbox Series X and PC.