LG South Africa took to a virtual event recently to announce its latest range of smart TVs. Along with the exciting new LG TV lineup, the event was hosted by celebrities and content creators. The hosted event revealed the 2021 Home Entertainment line-up. In addition to the LG TV line-up, it also included gaming displays and sound peripherals coming to South Africa.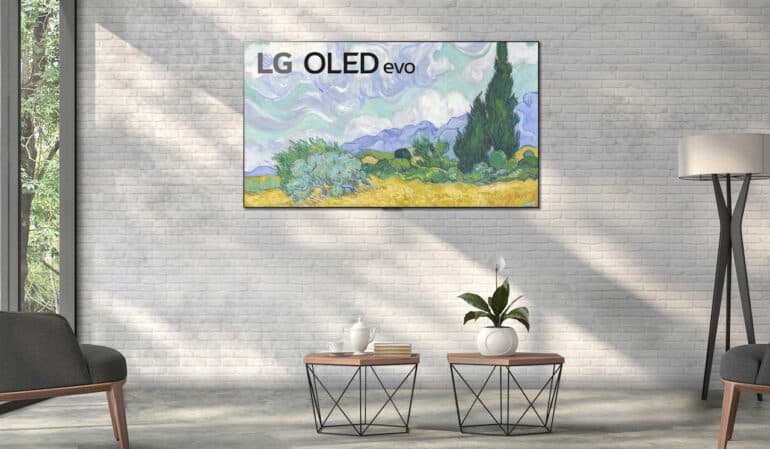 New LG TV Line-Up for South Africa
As part of the event last week, LG announced a slew of new TVs to the local market. This was across both its OLED and LCD portfolios.
LG's new OLED range brings with it state of the art panels while offering a great user experience to boot. The new range includes the Z1, G1, C1 and A1 series units. OLED technology presents itself with self-lit pixels, producing ultra-sharp and ultra-realistic imagery, along with natural motion. In addition to this, the higher-end models also include the new OLED evo technology. This delivers more light per pixel, producing around 20% brighter viewing and HDR performance.
As a result of its Alpha 9 Gen 4 AI processor, it brings an enhanced TV experience to viewers. Deep learning is used for better upscaling, creating a quality image, perfect for those larger displays. The AI technology is smart enough to detect the type of content being played, to optimise picture quality, the light in scenes, along with ambient conditions for the environment you're viewing in.
One of LG's standout features for its Smart TV lineup has been its webOS operation system. LG has updated this to webOS 6.0 for its TVs, which provide a more intuitive interface. In addition, the Magic Remote has also been redesigned to include dedicated hotkeys for all the top content providers. This allows for a quick transition between your favourite services with a click of a button. One of the highlighted features for the redesign is its NFC feature. This is known as Magic Tap. Users can simply tap the remote to their smartphone to share content with the TV. This is great for when you want to share those photos and videos from your phone on the OLED TV for enhanced viewing.
Gaming Enhanced
Another of the LG TV lineup is its push for enhanced gaming experiences for its users. LG was the first manufacturer to add Nvidia G-Sync to its TVs. The technology is well-known in the gamer space, dynamically synchronising the screen's refresh rate to match the FPS output from the graphics card.
Pairing with the LG OLED TV capabilities, it makes a significant difference for fast-moving scenes. In addition, the LG TV lineup has some of the best response times for its panels in the market.
Earlier in the year, LG also presented its Game Optimizer feature at CES 2021. The idea is to prevent input lag, reduce blue screen light causing eye strain, as well as use of AI to automatically optimise graphics.
Towards the end of 2020, LG had already announced its partnership with Xbox to be the official partner for the Series X|S units with its TV range. This partnership has been expanded upon with the new range, enhancing the performance for more game-centric experiences.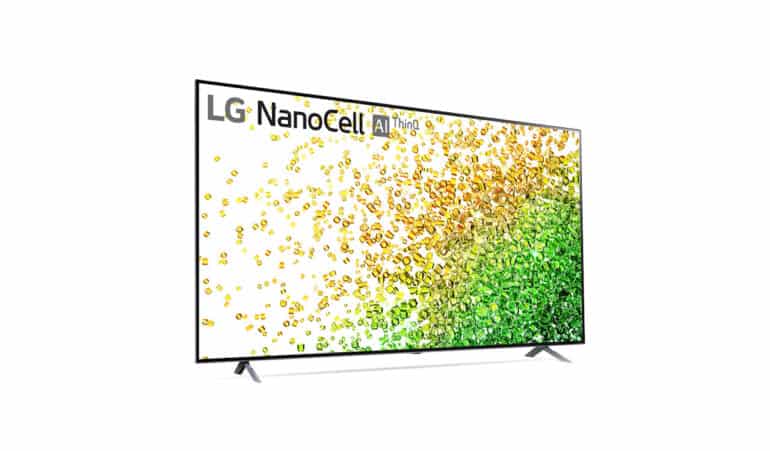 For the Love of Sports
LG has been creating panels that can be optimised for sports for quite some time already. This is especially noticeable in fast-moving sports such as football, tennis and motorsport. The OLED Motion Pro reduces the motion blur on the TV, which delivers smoother action and clearer viewing.
The latest sports alert feature also means you won't miss a game. For supported sports and leagues, users can set reminders, which also provides real-time updates if you're watching other programmes at the time.
LG QNED MiniLED TV
Another addition to the lineup is the LG QNED MiniLED TV. These range from 65″ to 85″, delivering cutting-edge technology in both 4K and 8K variants.
The TVs use LG's Quantum Dot NanoCell technology and Mini LED backlighting. These create deeper blacks and vibrant colours with excellent HDR viewing.
The NanoCell technology uses nanoparticles to filter out colour impurities to create rich detail. Further to this, the range also includes Dolby Vision IQ with a host of other features and refresh rates.
Are you excited about LG South Africa's new TV range for 2021?