LG has been manufacturing leading-edge technology for gamers for decades. As the world constantly evolves, so do these technologies. Keeping up with the latest is no easy feat, but LG is committed to offering the latest gaming technology to consumers. With its latest line-up of premium gaming monitors as part of the LG UltraGear range, it does just that.
The UltraGear gaming monitors have been industry-leading hardware for quite some time. With the latest release, LG delivers better hardware, ergonomics and sleek designs to gamers across the world. Two new monitors have been added to the range as part of a virtual media event this past week. This includes the 24GN600-B and 27GN650-B monitors, 23.8″ and 27″, respectively.
These two additions to the LG UltraGear range will allow gamers to immerse themselves in new worlds and improve their game while doing so. The units will be available in stores from 13 October 2021.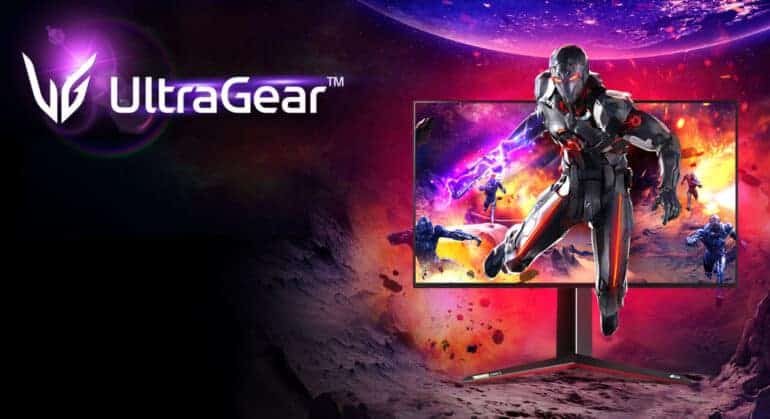 The 24GN600-B full-HD monitor offers incredible speed thanks to its IPS 1ms panel. This is comparable to TN Speed. It means smoother gameplay and a faster response time. Additionally, it also sports an ultra-fast refresh rate of 144Hz.
The display features HDR10 True Colours, allowing players to immerse themselves in realistic gaming environments. Lastly, it offers seamless gameplay with the AMD FreeSync™ Premium, reducing screen tearing and stuttering.
For the LG UltraGear 27GN650-B, it also boasts a 144Hz refresh rate, along with outstanding colour accuracy, and dynamic contrast. However, it features NVIDIA-tested and G-SYNC® support. This means that gamers can enjoy smoother visuals on screen, and frames take a lot quicker to load.
In terms of its design, the screen is virtually borderless and can easily be adjusted to every gamer's unique comfort needs.
The latest LG UltraGear monitors bring larger-than-life gameplay that almost perfectly replicates real-life.
This will allow gamers to immerse themselves in rich worlds while improving their gaming.