Over the last few days we've received dozens of requests regarding an Interstellar screening at IMAX Cape Gate. "Will they be playing Interstellar at IMAX?" "Imagine Interstellar at IMAX?" "How awesome would it be to see Interstellar at the IMAX?" "Can't believe we missed Interstellar at IMAX!" Well the short answer is no… but, it could happen.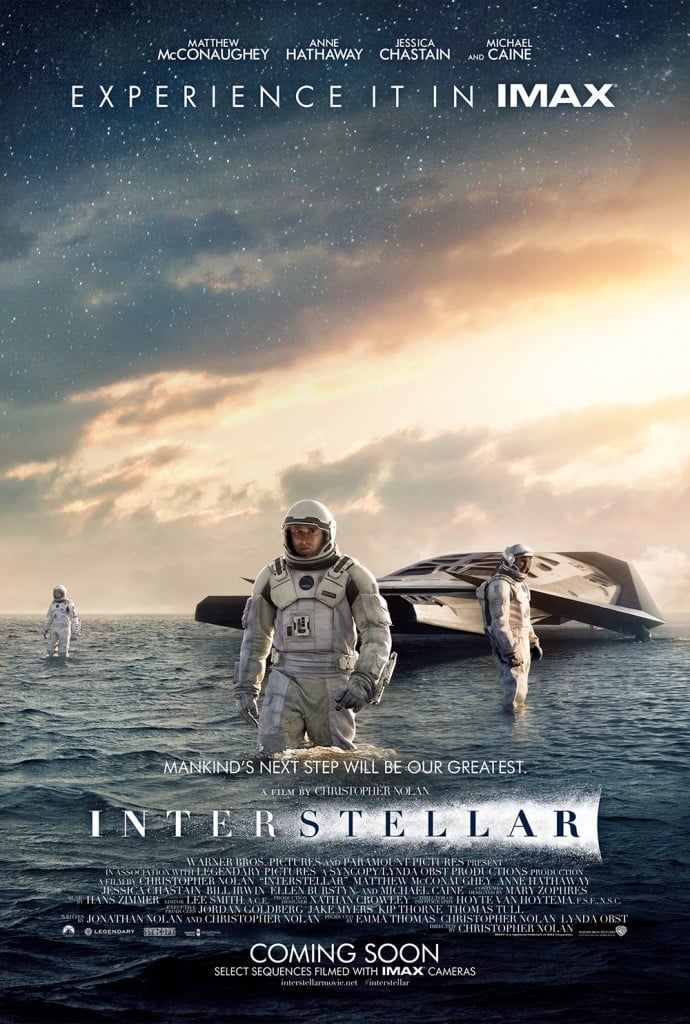 Doug Place, Marketing Executive of Ster-Kinekor Theatres explained, "It has already screened and the schedule (as per below) is really full going forward. If there is sufficient consumer interest we can do one or two additional screenings. We brought "Gravity" back last year in IMAX (it had opened before IMAX was opened) because of the renewed interest in the film on account of the multiple award nominations for the film."
The scheduled releases at Cape Gate IMAX:
· THE HOBBIT: THE BATTLE OF THE FIVE ARMIES (3D featuring HFR) (pre-release screenings 11 December, releases 12 December 2014)
· SEVENTH SON (3D): 9 January 2015
· TAKEN 3: 16 January 2015
· FURY: 30 January 2015
· JUPITER ASCENDING (3D): 6 February 2015
· KINGSMEN: SECRET SERVICE: 13 February 2015
I'm almost certain there is enough of us out there to make this happen. So we need your help to convince Ster-Kinekor to screen one of the most epic IMAX movies locally, so we can catch up to the rest of the world and experience INTERSTELLAR the way it was meant to be experienced – at IMAX.
For those who don't know, Christopher Nolan hired cinematographer Hoyte van Hoytema and shot the film on anamorphic 35 mm and IMAX 70 mm photography. IMAX cameras were used for Interstellar more than for any of Nolan's previous films. To minimize the use of computer-generated imagery, the director had practical locations built, such as the interior of a space shuttle. Van Hoytema retooled an IMAX camera to be handheld for shooting interior scenes. Some of the film's sequences were shot with an IMAX camera installed in the nosecone of a Learjet.
This makes Interstellar, probably, the perfect demo for IMAX's abilities.
So what do you need to do? Simply tell us below, firstly whether or not you would like to see it at CAPE GATE IMAX and why. Hopefully we can move mountains and convince the kind folks at Ster-Kinekor to give us lowly Capetonians a chance to see one of the year's biggest blockbusters in IMAX.