A few months ago, LEGO announced the expansion of its LEGO Super Mario partnership with Nintendo. Although there have been multiple expansions added to the range over the past year, this is the first major release. As such, we see the addition of the Adventures with Luigi Starter Course. Not only does it introduce a new character and course but brings new features to the playsets such as two-player co-op.
Luigi is featured in his trademark green and blue overall. He is also slightly taller than Super Mario, while also having his own characterists and voice.
I spent some time building and playing around with the new Adventures with Luigi Starter Course. Building the set itself takes anywhere from 40-60 minutes, which is fun in itself. However, the real fun starts once you get to interact with the characters as you run through the course you've created, much like Super Mario Maker but in the real world.
So, as you can see from the video review of the Adventures of Luigi Starter Course, there are a few additional sets included in 2021 for LEGO Super Mario. From the sets we received, the list is as follows:
Adventures with Luigi Start Course
Lakitu Sky World Expansion Set
Bowser's Airship Expansion Set
Bee Mario Power-Up pack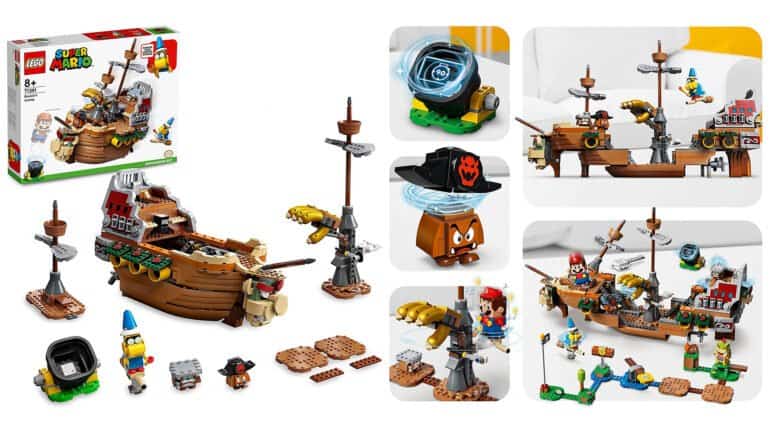 Additionally, there are a number of other sets available, which include:
Boss Sumo Bro Topple Tower
Reznor Knockdown
Frog Mario Power-Up pack
Character Pack Series 3 – Multiple characters
Pre-Orders have opened for the Adventures of Luigi Starter Course, which will soon be followed by the rest of the expansions. The sets will be available from 1 August 2021.