In recent months, the International Space Station (ISS) has been partnering with a number of brands for collaborations to grow its own brand. We saw the ISS partner with adidas for the launch of the Ultraboost 20. In 2020, their list of partnerships has extended with its recent collaboration with LEGO® Ideas. The duo has teamed up for the release of the LEGO Ideas International Space Station.
Space enthusiasts across the world can celebrate with the arrival of the LEGO® Ideas International Space Station (21321), which has now launched on South African shores. The set features the 864-piece spaceship model that measures roughly 20cm high and also 31cm long and 49cm wide. The replica LEGO set also boasts some authentic features of the ISS, including a fully-adjustable 'Canadarm2', the robotic arm, as well as two rotating joints, which are attached to the eight moveable solar panels.
The attention to detail extends beyond ISS itself, with the set also including two two astronaut micro figures, a NASA space shuttle that docks with the shuttle, which is also to be built. To round off the add-ons, the set also features three mini cargo spacecraft. Each of these elements set the scene for an accurate portrayal of the ISS. The spaceship itself can be put on display by means of 'gravity-defying' look, with the set also including a LEGO display.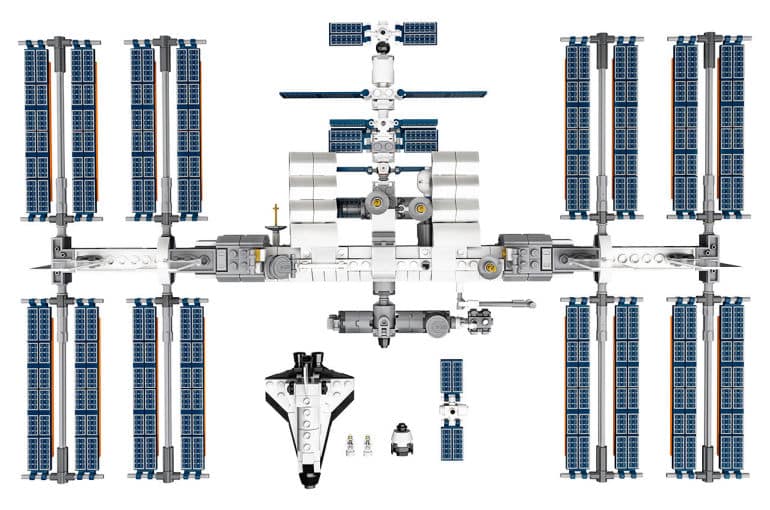 As an added bonus for buyers and in celebration of LEGO® Ideas' 10th anniversary, the set 21321 includes a 148-page booklet with fascinating facts about the International Space Station. These include information about Christoph Ruge – the LEGO fan who designed and created this space model kit. LEGO fans from around the world create their own set ideas for submission, where others can vote for their favourite creations to become real LEGO® Ideas products.
The LEGO Ideas International Space Station (21321) is available exclusively at the LEGO® Certified Stores and at greatyellowbrick.co.za, at a recommended retail price of R1,249.99.