Disney has been in an ongoing party mode over the past month as it continues to celebrate the 90th anniversary of Mickey and Minnie Mouse. While the company has announced many collaborations with various brands and companies across numerous markets, we haven't seen very many when it comes to actual toys, apart from their own Disney Mickey and Minnie figurines and plushies. Now, Disney has teamed up with LEGO for the release of a new set, LEGO® Ideas Steamboat Willie.
The new set pays homage to the first-ever appearance of the characters in the animation, Steamboat Willie, released in 1928. But this isn't your average LEGO set, the team have really outdone themselves with the detail put into the set, taking you back to the roots of Disney animated movies.
The new set includes 751 pieces in total and features a monochrome theme, with black, white and silver blocks. The set is also movable, with pipes that move up and down, paddle wheels that rotate when the boat is pushed, as well as a working crane to pull the 'potato bin' on board the S.S. Willie. It also includes Mickey and Minnie Mouse figures, as well as Mickey's parrot, all of which have been aged to fit the aesthetic. Minnie also has her guitar and music sheet in hand, straight from the original film.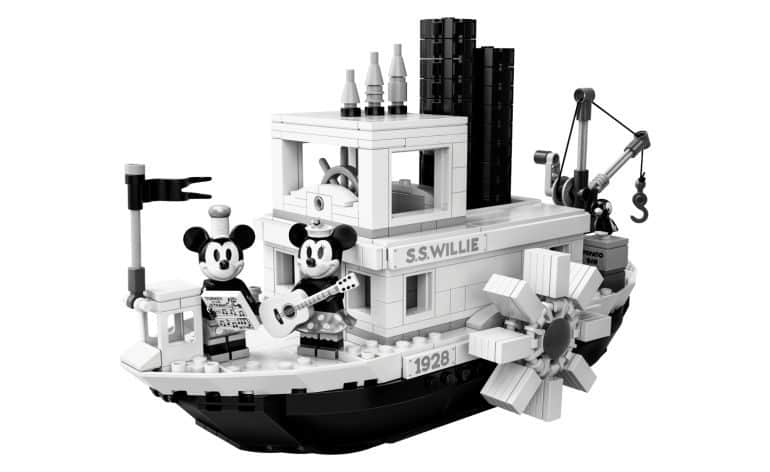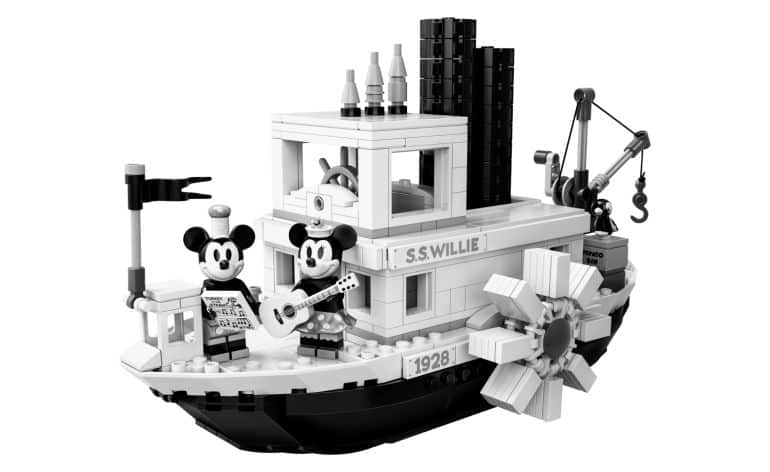 What's great about the LEGO® Ideas Steamboat Willie set is that it was selected and voted by fans. If you have a cool idea for a LEGO set, you can submit it via the official submissions site.
The LEGO® Ideas Steamboat Willie is officially available in South Africa, exclusively at the LEGO Certified Store in Sandton City or online via greatyellowbrick.co.za. The set will retail for R1,399.99.