Don't expect a typical review here, because Legion Season 3 is hard to explain or judge in any normal, rational way. If there's one phrase that sums up David's whole approach to his actions in Legion this season, it's "I'm going to fix this."
However, following on from season two's bombshell that the hero of this story is the villain, it's typical that David doesn't even understand what the real problem is that needs fixing. His inability to see or accept his own awful flaws, limitations and mistakes – and in turn accept the consequences of his actions – that's the problem. Not that he sees it that way, of course. That the son of Professor X should have such a god complex while actually possessing the powers of a god is terrifying.
David Haller, the reality-warping mutant known as Legion, has escaped the clutches of Division 3 after learning the truth that he's destined to bring about the end of the world. Everything he thought he could believe in is now in question, while his delusion of being a hero has fallen apart. With David still blaming Amahl Farouk, the Shadow King, for his mentally unstable condition, he surrounds himself with adoring followers as he plans a way to make things right. But for his chance at redemption to succeed, he needs to recruit the time-traveller known as Switch to set things right.
At Division 3, David's ex-girlfriend Syd Barrett works with Shadow King, the split pairing of Cary and Kerry, Debussey and the upgraded Ptonomy to counter David's machinations. However, David's attempts at tampering with the timeline bring them all into conflict with a race of time demons that could make the prophecy of global destruction come true. With the battle lines drawn, David's quest will finally bring him face to face with the one man who may decide the fate of his entire existence: his father, Charles Xavier…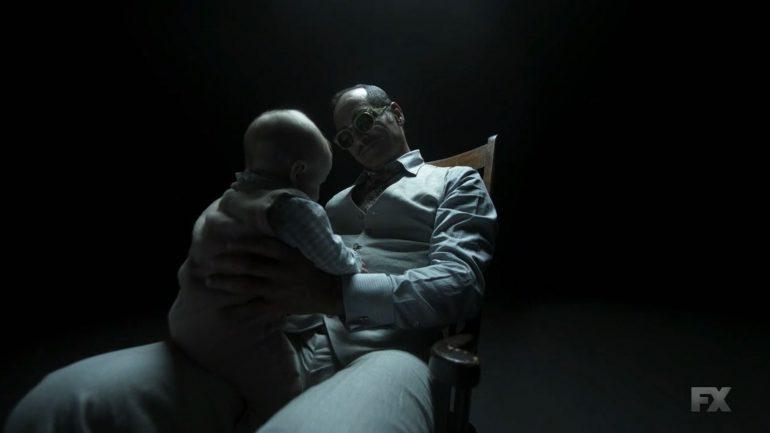 David's personal journey here is one that was expected by fans of the character and Legion in general. Believing that he's been betrayed (and technically he has, albeit with good reason), his fractured psyche is on display as he gives himself what he believes he needs – namely, to be worshipped and adored by a cult of followers. It's clear he needs something more though, and we all know what that is. To say that he's an incredibly well-written character is justified… but it also doesn't give enough credit to Dan Stevens as an actor, who embodies the role with so much manic energy that it's electrifying.
On the "positive" side for David, he's still got Lenny… although her "Cornflakes Girl" nickname becomes increasingly accurate. Aubrey Plaza delivers some of her finest and most emotional work to date here, managing to stand out with a natural intensity. Lenny's been through a lot already, but if there's any trick that was missed in terms of writing it's in not making her an alternate version of Mad Jim Jaspers. Ah, the road not taken.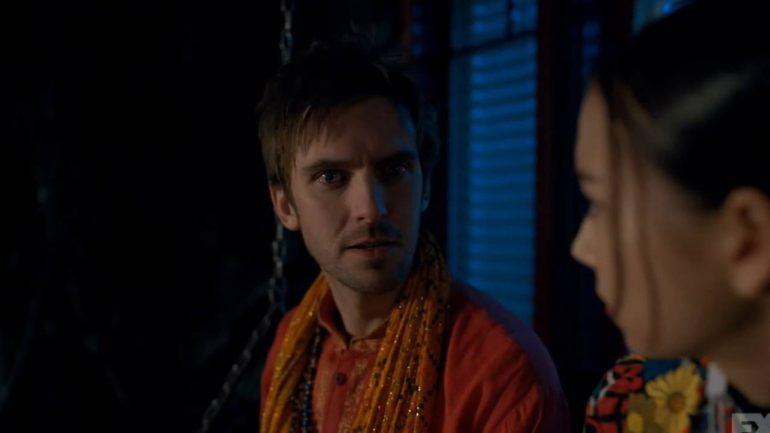 Meanwhile, the folks from Division 3 display some genuine character growth this season and regain some of the show's focus, although sadly Syd will probably be the most unappreciated. While she displays more of her inner strength which goes far beyond superpowers and makes her a pivotal character, it's the duo of Cary and Kerry who are truly mesmerizing (both as individuals and as a team). All fans can hope for is that they pop up in the MCU at some point.
And just in case it's overlooked, Harry Lloyd's portrayal of a young Charles Xavier is well worth watching and he puts his own unique and measured stamp on it. It's obvious that there will be comparisons between this Charles Xavier and other versions played by Patrick Stewart and James McAvoy, even though it's unfair. X-fans can rest easy that this version is equally impressive.
So with all of that being said, is this season actually any good?
Well, it's up to the individual viewer to decide. Like the first two seasons, the storylines are relatively simple ones but told with astonishing levels of creativity and flair. The sheer level of artistic expression on display can be frustrating for some, while incredibly rewarding for others. The plot isn't told in dialogue, but through metaphors, music, abstract images, pop culture references and more.
Basically, if you want to understand and appreciate it then you have to feel it. If you get it, you get it and it's incredible. If you don't, then you've missed out and it won't bother explaining itself.
Either way, Legion is easily one of the most unique and fascinating shows ever made. It's sad to see it go, but that's how stories end… and begin.
The Review
Legion Season 3
Not for everyone, but it's a work of art.