It's been a while since a platformer really took the spotlight. We have a lot of really big triple-A games that are really popular at the moment, with more coming out this year and in the future. One Indie platformer still has the hearts and attention of many people, and that is Kukoos: Lost Pets.
RELATED: Is The Nintendo Switch Getting A New Operating System?
Modus Games and Petit Fabrik released their game Kukoos: Lost Pets just over a year ago, a super cute new 3 D platformer that tells a story of action and adventure wrapped up in a casual Indie game. The game was officially released on the 15th of December 2021 and has gotten a lot of love since its release. So if you want to pick up the game, here is everything you need to know about Kukoos: Lost Pets.
Steam Description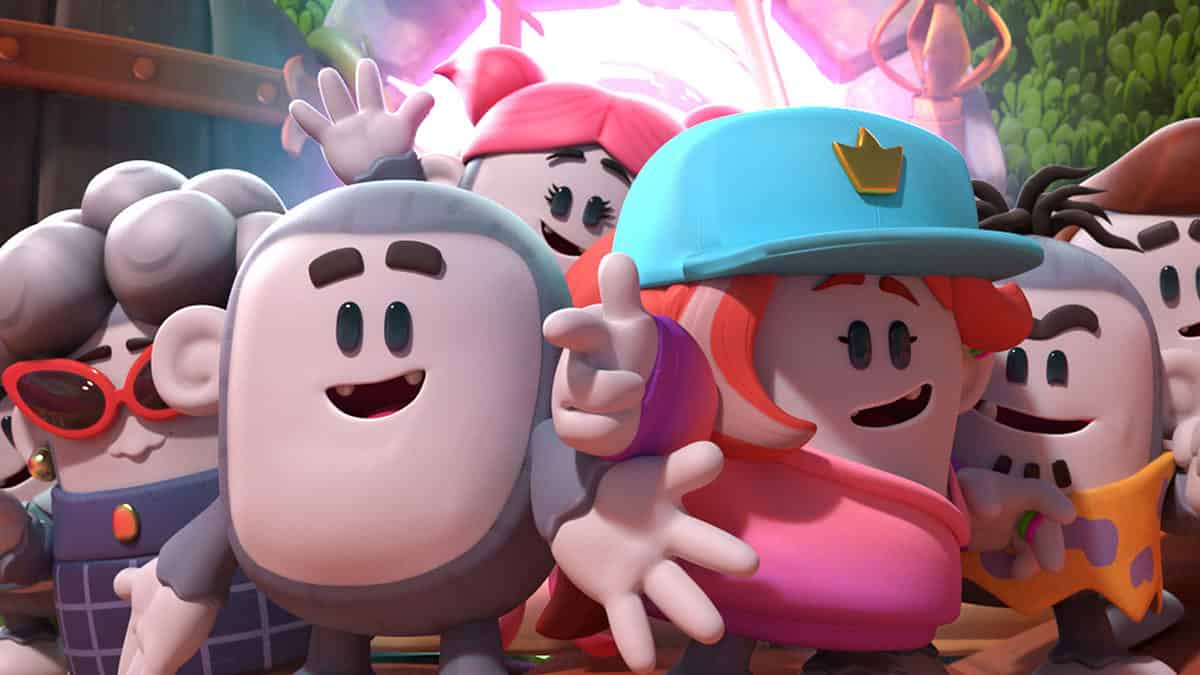 According to their page on Steam, Kukoos: Lost Pets is a charming platformer where you get to play as a group of charming Kukoos on a mission to find and rescue their unruly pets. "Welcome to the world of the Kukoos! On a planet covered in water, the Kukoos live on the only island that is home to the Kukoo tree. After an experiment where the Kukoos attempted to make their pets more obedient goes haywire, it is up to the Kukoos to find their newly aggressive pets and gain control."
The Kukoos are a fun and adventurous species that live on the only island on the planet dominated by the ocean, home to the massive Kukoo tree. It is up to you to play as one of the memorable characters to quell the pet rebellion and restore harmony to the once-peaceful Kukoo Tree. This cute adventure will take you through many worlds, many levels, and platforming experiences.
Players must travel through secret worlds, all held within the massive tree, to find their little friends and different pets, taking you all across the different worlds of Kukoos. Players will have to "take charge of an array of pets and use their individual abilities to battle against unique bosses, find hidden collectables, and hidden secrets, and solve ancient puzzles".
The game has gotten some stunning reviews, calling it a gorgeous and fantastic 3D world and 3D adventure platformer, as well as praised for its creative and unique level designs by reviewers like NintendoLink, But Why Tho, and Nintendo Life. The game has also won numerous awards since 2021, such as PC Game Best Gameplay, Best Visual Art, and Best Music at the NYX Game Awards, the Epic Mega Grants at Epic Megagrants Program 2021, and was nominated for Best Console Game at Game Connection x Chinajoy 2021.
RELATED: Here is How Gulikit Has Finally Solved the Nintendo Switch's Joy-Con Drift
Gameplay
As a player, collaboration is the name of the game as you need to collaborate and play between twelve different Kukoos and team up with five unique pets so that you can use their unique abilities to solve puzzles and defeat some of the more dangerous residents of the Kukoo worlds. You can play the game on your own or invite friends with up to 4-player multiplayer co-op to quadruple the fun of the game!
The world of Kukoo has vibrant locations to explore, so you can go around and discover the vast, colourful worlds. Each world has unique biomes filled with hidden secrets and many environmental wonders to discover.
There is a charismatic cast for you to meet throughout the colourful Kukoo universe, all fully voiced, with beautifully rendered cinematics. Along with the many cute characters, a plethora of new secrets will be found, and new extra levels to be unlocked by collecting enough coins throughout your adventure.
The platforming abilities that you will have at your disposal are pretty simple. There is a jump and a dive. The powers you will have to use to get through the game are the ones given to you by rescuing the pets throughout the different worlds, each giving you a unique ability to use for the duration of while they are in your company.
RELATED: Ape Escape 4: We Need A New Game For The PlayStation 5
Reviews
Many people have played the game, and even during its early access stages, they quickly fell in love with the colourful worlds of Kukoo. According to The Fluffey Panda, who reviewed it in early access and made a YouTube video of their playthrough, the game is adorable but shouldn't be taken lightly. Some of the game's many stages can be pretty difficult, particularly the fire stage.
Unfortunately, the game isn't free of glitches and bugs, including visual and sound problems, but that shouldn't detract from the fun you can have in the exciting world of the Kukoos. It might be a little bit frustrating, but it's something that you can look past, especially for a game with such an exciting story. There were also comments about loving the fwendly plants and the fwendly door, which players found hilarious and enjoyable time. This game would suit anyone, from younger audiences to older and more experienced players. It is suitable for the whole family for a four-player adventure.
Ultimately, it's a beautiful game and a solid 3D platformer. However, there were some complaints that the gimmick of the brainwashed pets can sometimes get in the way of the fun of it. Kukoos: Lost Pets looks and feels a lot like Sackboy and gives players the same feel-good feeling they get when playing it.
The game is beautiful, setting itself to a shocking standard for an Indie game with its high-calibre aesthetic. The bean-shaped protagonists might make you think of other fun and cute games (like Fall Guys) or a Saturday morning cartoon for kids. Still, they are surprisingly expressive and full of charm. The environments are beautiful, bright, and full of life. The game also has one of the best soundtracks for a platformer, as evident by the awards it won back in 2021. There can be no doubt about the beauty of the game. Arguably, the best thing going for the video game is its stunning visual aspect, and it has satisfying platforming mechanics. The general gameplay mechanics are relatively simple, you move your character around the platforms, and the available movesets are more varied. You can either jump or dive. Some players have remarked that there is "a nice amount of weight to movement", making the platforming experience feel satisfying. It's awe-inspiring when you think that it's an indie game compared to the success of a big game industry like Sony's Sackboy.
One of the more significant issues that reviewers and gamers have had with the game is the considerable amount of glitches, technical issues and the high difficulty spike that the game seems to go through. For example, the game becomes more complicated regarding boss battles. However, the rest of the game still shares that same difficulty in certain areas that seem like they need to be put in the right place. If those were better ironed out, many more players would enjoy the gameplay. For example, the boss fights are based around the lost pet you find in that level area, with unique boss designs.
There is, of course, the situation with the titular lost pets. Each pet is associated with a different area of the game. Each one can become a companion, giving players different unique abilities, such as granting you the ability to briefly glide, create a platform that you can swing from, and provide light when you are in dark areas. The only problem with this mechanic is that these abilities become the main focus of what you can do in those levels, so as soon as you find a new pet, you are stuck with their power, whether it is a helpful one or a relatively useless one.
Thankfully, the game's drawbacks don't detract too much from the overall experience. It is a cute, great game with various areas to explore, adorable character designs, whimsical platforms and a fun platformer that might remind you of other games you have played in the past, like Crash Bandicoot or Super Mario, really bringing that old platformer nostalgia back in a fun and cute way.
If you are looking for a fun, cute platformer to pick up as your next game, why not get one where you save various pets and have a great time with some of your friends. Sure, it has some different mechanics from the video games you might be used to. It's tricky when you get past the early levels, but the whole game is adorable. You are guaranteed a sweet and extraordinary time with your friends.
Kukoos: Lost Pets is available on PlayStation 4, PC (through Steam) and the Nintendo Switch and has been since its release in mid-December of 2021. Unfortunately, the co-op multiplayer may be limited to the local co-op, and there hasn't been any indication that this will change in the future. But if it isn't broken, why fix it? Hopefully, this will be changed so that friends who own the game on various platforms can play together online.
RELATED: Aliisha: The Oblivion of The Twin Goddesses Review – Beautiful & Calming
What are your thoughts on Kukoos: Lost Pets?