Impedance: 32Ohm
Sensitivity: 96dB
Frequency: 20KHz
Weight: 4.1g each
Dimensions: 2.6×2.1cm
Connectivity: Bluetooth 4.1 with 10m range
As mentioned in previous reviews of wireless earphones over the past year (iFrogz Flex Arc, Coda Wireless Headphones, Coda Wireless Earbuds, Impulse Duo and Aurora), advances in Bluetooth devices have been on the rise, both in terms of quantity and quality. Although earbuds existed previously, the launch of Apple's AirPods two years ago kickstarted the trend for similar wireless earphones in the following months. A few weeks ago, a brand I had not heard of previously, KuaiFit, launched a Kickstarter campaign for their K Sport Wireless Headphones. The company seeks to differentiate itself from the rest of the market by focusing on being active by offering users a free 3-month subscription to its KuaiFit Training app, which allows you to train along with 100s of different workouts from various coaches.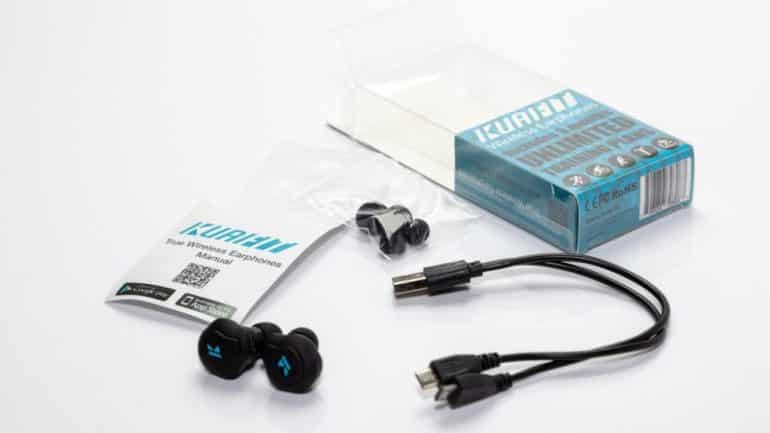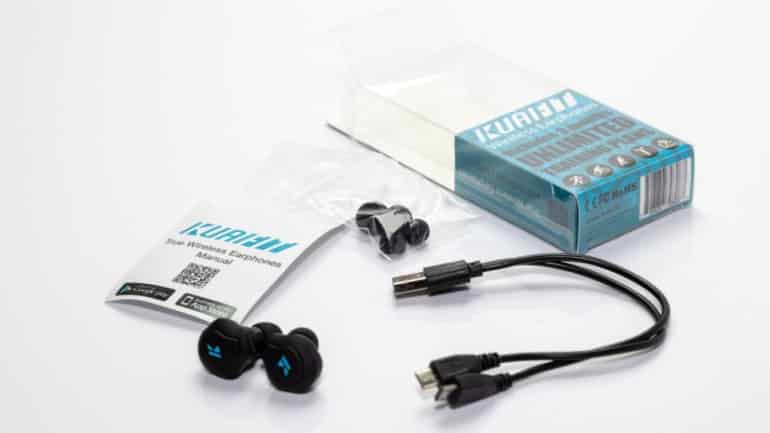 Build and Design
Although it has the title, K Sport Wireless Headphones, the device actually fits into the wireless earphone category. Moreover, it can be further categorised as earbuds, a more mobile variant if you will. I don't often run with any audio device, despite running on average twice a week. When I was younger, I recall going for a run with a portable CD player, which had a connected pair of earphones. This was upgraded to an mp3 player at varsity. But as I continued, running with any type of audio device became annoying, and especially so if you require a smartphone to pair it with. Things have changed a little thanks to Bluetooth fitness trackers that allow you to store a few songs, and wireless earphones to pair it with. That said, many of the wireless earphones I use have a connecting cable between the two earbuds, which tend to bounce around and iterate my neck area, especially after you've passed the 4km mark. The K Sport is a pair of earbuds that don't have any connecting cables, making it the ideal fitness companion, whether you're running or working out at the gym.
The K Sport is fairly compact and lightweight, measuring 2.6cm long and 2.1cm wide at the base. Each bud weighs only 4.1g and has a matte black, plastic build making it easy to use even in the most hectic of workouts. The unit is fairly simple, with only a single button on each earbud, both of which perform the same function, and can be used as a single earbud, or as a pair. The buttons on each of the buds are quite large and account for the majority of the base, so users have to hold onto the sides to position. There is a blue "K" logo on each of the buttons, but no left or right marker to indicate which is which. You could argue it doesn't really matter, but for certain stereo audio, it does. There is a really strange anomaly that makes it easy to detect which is left and right. I'll discuss this in more detail in the Setup below.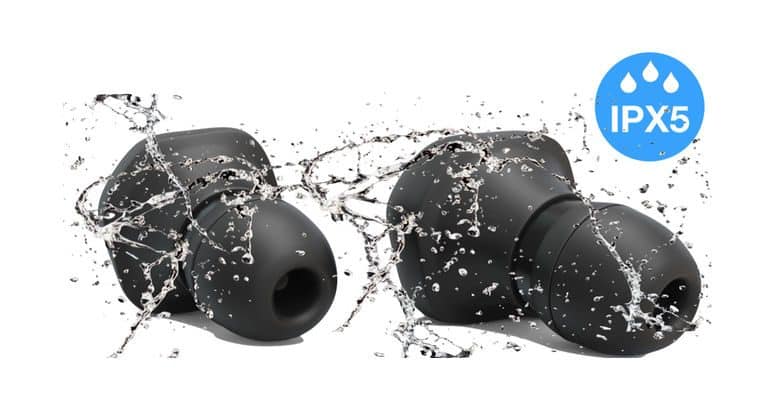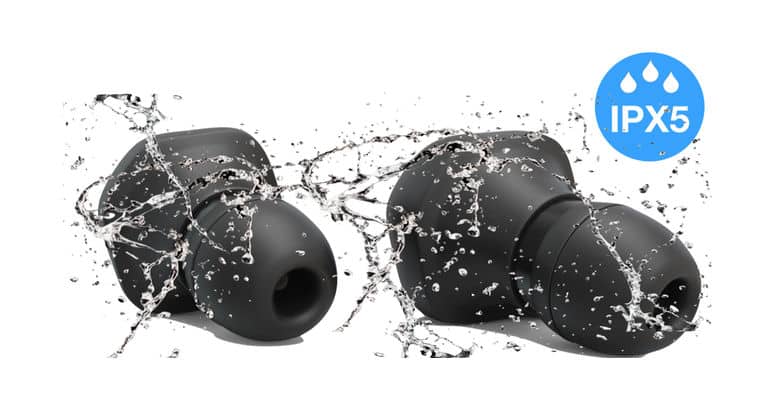 The contents contain a USB cable, which has a dual end of micro USB points to allow you to charge both units at the same time to make it easier for owners. The micro USB ports on the earbuds are located at the bottom. There are tiny, indication LED lights just below these buttons. Blue indicates that it's powered on, flashing red that it's available to pair, and solid red while it's shutting down. The buds also have an IPX5 water/sweat and dust-resistant rating, which means you don't really have to worry about getting them wet. Needless to say, though, it's not advisable to submerge them in water. Overall, the design and build quality are quite good, and not something that comes across as being cheaply put together, which is a huge plus.
Setup
One of the ways I judge how easy it is to set up any gadget is by attempting to set it up to working order before reading any instructions on how to do so. Unlike other, connected wireless earphones, the buds work slightly different. You are required to power on a single earbud and keeping the power button depressed for a few seconds to put it into pairing mode. You can then pair that bud with your Bluetooth on your smartphone or laptop. Once you've completed this step, you can then pair the second earbud, which then automatically connects to the first. You're now able to listen to stereo audio without too much difficulty. This method of setup took me just two attempts, as the first time I attempted to pair the two earbuds to one another first before pairing to my device. Once you've paired it the first time, you won't need to do so again, and only requires that both buds be powered on for both types of connectivity to occur automatically.
As mentioned previously, there's a strange method to determine which earbud is left and which is right. When you power on one earbud, there's a voice that will indicate that it's being powered on, powered off, or even pairing. Based on whether it's the right or left, there are two languages in use. The right-side earbud has an English voice, while the left has a Mandarin voice. I was curious whether this was simply a manufacturing bug or the way it was developed, but either way, it's useful "feature" to determine the left and right earbuds.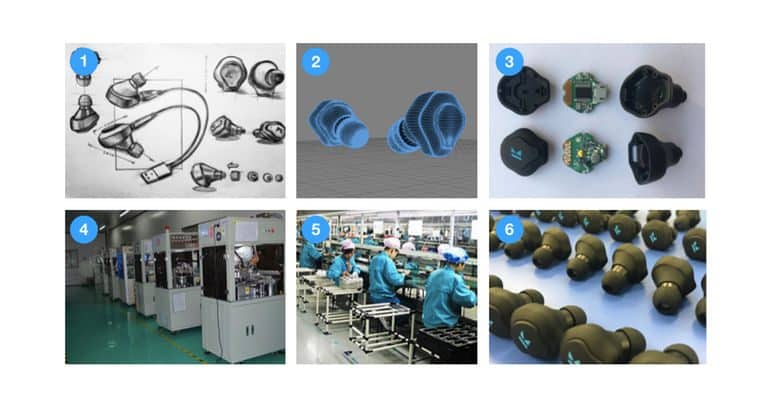 Performance and Battery Life
The K Sport earbuds are easy to use, and even after an hour or two of continuous usage, there was no fatigue or pain. I did, however, switch out the rubber ear tips for a better fit. There are two additional ear tips in the contents for best results. In terms of the overall sound quality, there are some good points, and some a bit more average. The volume isn't extremely loud, but just about loud enough for it not to be an issue. There is a bit of ambient noise that manages to disrupt my playback, but only when it becomes really loud, or really up close. For the most part, I was able to listen to any music and videos without any worry of outside noise. The treble and mids stand out from the rest of the frequencies, while the bass is a little on the softer side. This means that you don't get the fully immersive experience as a result of the latter, but the quality is still good enough, and well above average.
In terms of the battery life, the K Sport has an extremely varied set of results. I found that battery life varies between 4 and 6 hours. The variation occurs as a result of how the device is paired, how often it's reconnected, distance from the source, among others. This isn't the greatest length between charges but isn't all that bad either. Geared towards training, the duration is more than suitable to your daily workouts more than for usage at the office throughout the day.
The K Sport also has a built-in mic, which allows you to answer your phone by means of a single click to answer, or a double click to ignore and continue your music playback. Using the same buttons, users can stop/play their music with a single click, or double-click to skip forward. Unfortunately, due to the single button approach, you won't be able to increase volumes or return to a previous track.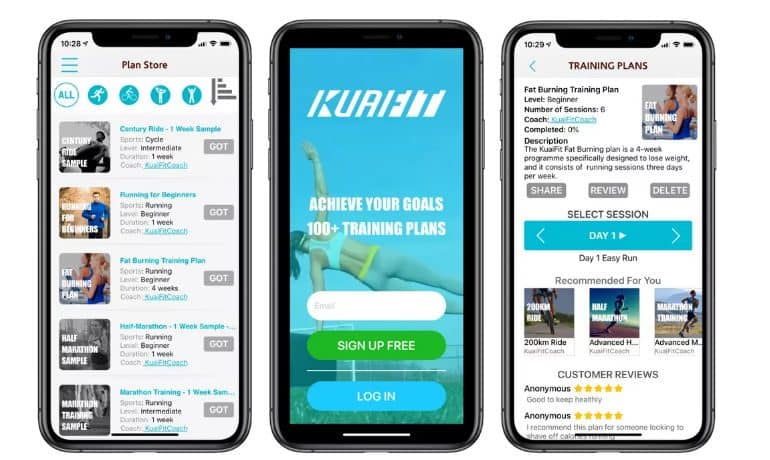 Personal Training
As mentioned previously, the K Sport earbuds are designed as a fitness companion, which has been paired with a personal training app via Play Store and App Store, for Android [https://play.google.com/store/apps/details?id=kuaifit.personal.training.fitness.plans] and iOS, respectively. The "KuaiFit – Audio Personal Training & Workout Plans" offers a 3-month trial for owners of the earbuds. The training app is based on your profile you input and attempts to personalise the experience to your own requirements and pace. Users can choose between 10 and 60-minute workouts to cater to your schedule, and with the additional inputs per workout tracks your progress and analyses the results for better suggestions over time. There are also additional inputs like the in-app messaging function, which allows users to discuss with dedicated coaches and personal trainers around the globe.
The service will be available at $1.99 (R30.99) after the trial period has ended.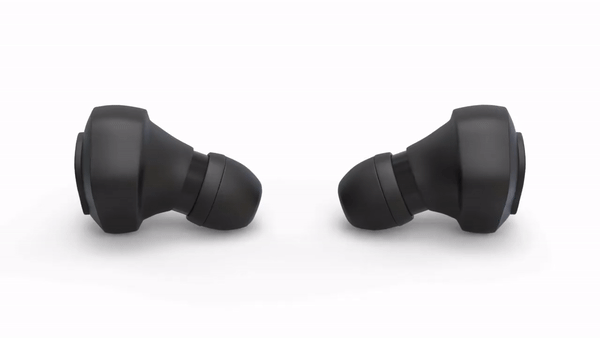 Conclusion
The KuaiFit K Sport Wireless Headphones launched on Kickstarter in September, and has already surpassed its original goal. WIth a little over a week remaining on the campaign, the unit is currently available for $29 and will ship by December 2018. The earbuds are a great little investment, and offer great value versus price, at less than a third of the price of similar units. With the audio quality only lacking in bass, it's an impressive offering to anyone looking for a pair of wireless earbuds, which comes with a personal trainer program as a bonus.
The Review
KuaiFit K Sport Wireless Headphones
The KuaiFit K Sport Wireless Headphones is a solid pair of earbuds, with the bonus of tying in as a personal trainer.
PROS
Easy to setup and use
Affordable earbuds
Review Breakdown
Ease of Learning

0%

Ease of Use

0%

Enjoyment

0%

Design

0%

Value for Money

0%

Sound Quality

0%