Those who have been patiently waiting for a Superman-focused TV series will be glad to see that Syfy's Krypton, a prequel to the DCEU's Man of Steel, actually features a storyline that incorporates The Last Son of Krypton.
The first full trailer explores the interesting connection between Seg-El (Cameron Cuffe) and Kal-El. Superman's grandfather is forewarned by space hero Adam Strange (Shaun Sipos) of the importance of his heir and the House of El in the future. "Where I'm from, your grandson becomes the greatest hero of the universe," he tells Seg.
The most exciting thing about the show, however, its amazing look at Superman's homeworld (futuristic sci-fi planet that has Superman's logo everywhere) before it exploded into a million tiny little pieces.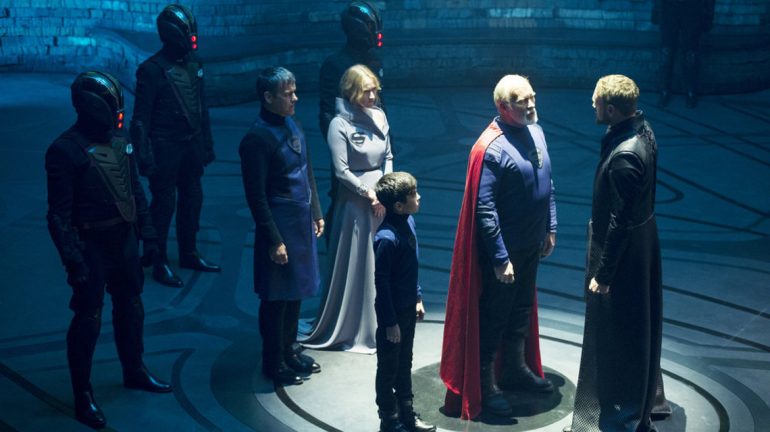 Based on DC Comics characters created by Jerry Siegel and Joe Shuster, Krypton is set two generations before the destruction of the legendary Man of Steel's home planet. It follows Superman's grandfather — whose House of El was ostracized and shamed — as he fights to redeem his family's honour and save his beloved world from chaos.
Developed by David S. Goyer and Damian Kindler, Krypton also stars Ian McElhinney, Elliot Cowan, Ann Ogbomo, Rasmus Hardiker, Wallis Day, Blake Ritson, and Paula Malcomson.
Krypton premieres March 21 on Syfy.