In case you didn't know, EA's Knockout City, a team-based competitive multiplayer inspired by dodgeball, has become one of the biggest surprise hits of 2021. Attracting 2 million players within its first week of release (on PC, Switch, PS4 and Xbox One), and scoring an average of 80 on Metacritic, many have dubbed it "the new Rocket Arena".
In fact, with Season 1 a huge success, the developers will introduce new stuff in Season 2, which starts this July. You can expect a new map, a special ball type, cosmetics, contracts, and, of course, new special events.
Here's your chance to win a code for Knockout City – which gives you access to all the action!
What is Knockout City about?
Basically, Knockout City is a team-based online dodgeball game – whether the main objective is to eliminate enemy players by striking them with balls. If a player is struck twice, they're eliminated and respawn after a short period.
What's also great about the game is that it allows you to customise your avatar and play through six different modes (3v3, 4v4, or free-for-all).
Of course, the main objective is to have fun – and thankfully, Knockout City is big on creating hours of frantic entertainment. Most importantly, it's a really great game to play with friends.
Find out more about the game here: www.ea.com/games/knockout-city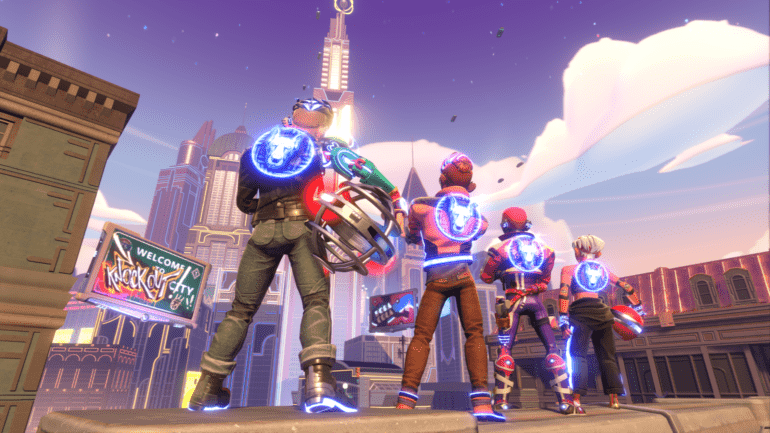 What critics are saying about the game.
"I can't get enough of [this game]. Velan Studios put an impressive amount of work into a confluence of themes and mechanics that all work together in harmony for a symphony that resonates with a rubbery thwack." – PlayStation LifeStyle
"Knockout City is a rollicking good time, restructuring dodgeball into a competitive team sport that anyone can enjoy." – Gaming Nexus
"Approachable, but surprisingly deep, this is one of 2021's biggest surprises and a refreshing take on the team-based competitive multiplayer genre." – App Trigger
"Knockout City has surprised me. It has all the ingredients of a successful multiplayer game…" – GameSpew
"Knockout City's greatest strengths lie in its simplicity, but also in the ways it remixes traditional multiplayer elements to create something distinct." – GameSpot
To stand a chance of winning a Knockout City code for the game (courtesy of EA), all you need to do is complete the following:
[rafflepress id="17″]
The competition closes on Friday, 16th July 2021.
The Giveaway is restricted to readers who reside in South Africa only and cannot be exchanged for cash. Terms and conditions/Site Disclaimer rules apply. Winners will be contacted via email. Judges decisions are final.