Do you remember the Dodgeball film starring Vince Vaughn and Ben Stiller? For the first time in history, it took a typical high school gym game and made it exciting for a wider audience. The characters were bonkers, the teams were even wackier, and you actually felt like picking up a ball afterwards. Now, times that by 100 and you'll understand the appeal of Knockout City.
Unlike a traditional dodgeball setting, Knockout City takes place across—you guessed it—a city, with more maps to be released in the months to come. It all looks highly futuristic with the environment being as important to your strategy as your ability to keep moving.
It might be worth your time to take the training seriously in the beginning, as there are extra elements to spice up the gameplay. For example, you can actually use yourself as a ball if there's nothing available as well as understanding the difference between a Moon Ball and a Bomb Ball. Learn how to use them as early as possible, because you'll definitely need them later on.
In terms of gameplay, it's all about the multiplayer action. Yes, you can practice on your own, but you want to join a crew and experience the madcap mayhem for yourself. It might take a while for matchmaking—mostly due to the game being relatively new and a novel concept—but once you do, you'll get sucked into it, achieving your main objective of being the first team to 10 and also collecting the Contracts (these are almost like side missions for extra points).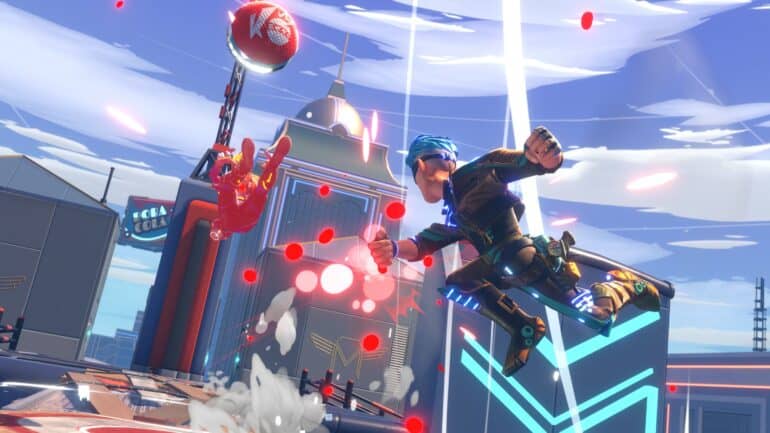 What Knockout City has done really well, though, is to capture the deathmatch vibe that seasoned multiplayers will be familiar with. Imagine the first time you played Quake III but with dodgeball. It never feels old, though, as the more you play and win, the more you unlock as you'll be able to grab new goodies and even upgrade your character's look. This isn't just a grind for gear, because you're actually rewarded for getting good.
More impressively, Knockout City is a game for everyone. Whether you care about dodgeball or not (presuming most people lean towards the latter here), it's actually an engaging and fun brawler reminiscent of Ready 2 Rumble Boxing that lit up the PlayStation and Nintendo 64. It's easy enough to grasp and enjoyable enough for both friends and family to have a laugh over.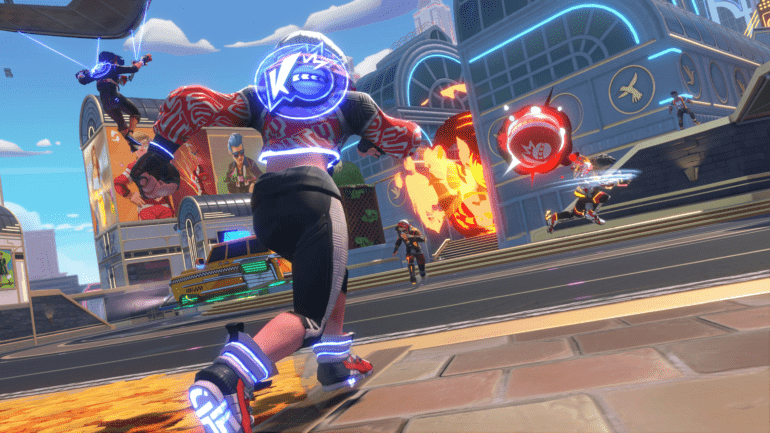 Too often, gamers complain about new titles being derivatives of other ideas. In the case of Knockout City, it's something entirely new and original. More importantly, it's outlandish fun—and who can say no to that?