Lately, it's been tough for me to find games/board games that would appeal to my seven-year-old and to me as an adult. Just as I was about to give up hope on finding a game that would satisfy everyone in the family's needs, King Pong landed on our doorstep. What initially looked like an unassuming simplistic game turned out to be so much more and would keep me and my family entertained for days as we tried to outwit and out throw each other.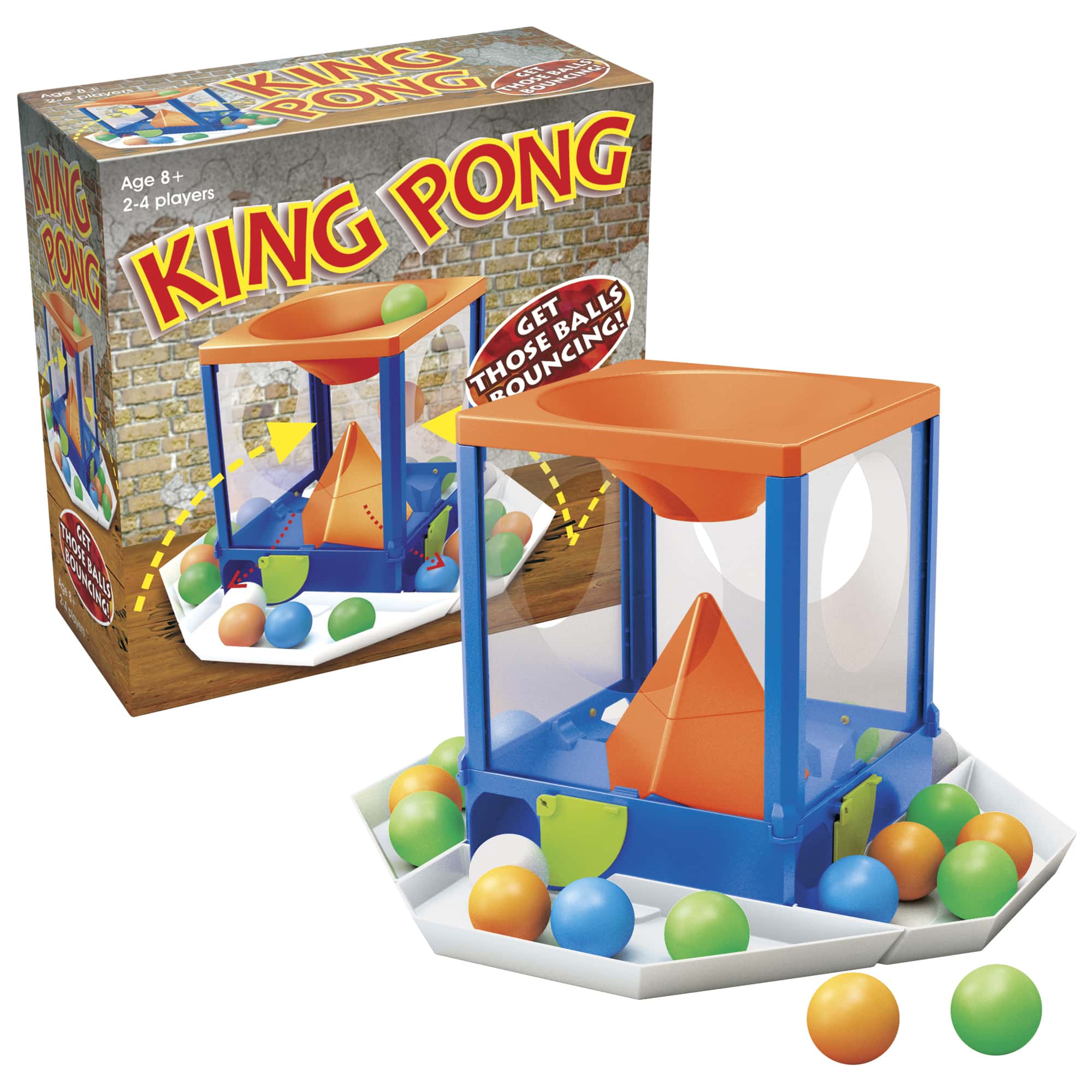 What's It About?
King Pong is a deceptively simple game.
Players are faced with a strange transparent box with a configuration of pyramid shapes inside. It does actually look like something you would find in a sci-fi film. Around the box are four trays (which we'll get to in a bit). The aim of the game is to bounce your ping pong balls on the table and into the holes on the side or top of the cube. The ping pong balls then come out the bottom into one of the trays. The aim is to have an empty tray first, which makes you the winner and the king of King Pong.
Sounds easy, doesn't it? Well, there are a few mechanics the game throws at you just to make sure it's not too easy.
Firstly, everyone gets to throw their ping pong balls at the same time. So not only do you have to carefully plan your throw, you also need to take into account where your opponents might be aiming, which may include your head. Along with having to negate and dodge your opponent's ping pong balls, you also have to deal with the pyramid which can divert your ping pong balls into any one of the trays, and not necessarily the one you were aiming for.
Now, this might sound like a game that relies solely on luck but as we found there was quite a bit of strategy involved in being victorious. As an important side note, the game does need quite a bit of space to play, especially since it involves bouncing (and sometimes flying) objects which could knock over someone's prized antique vase.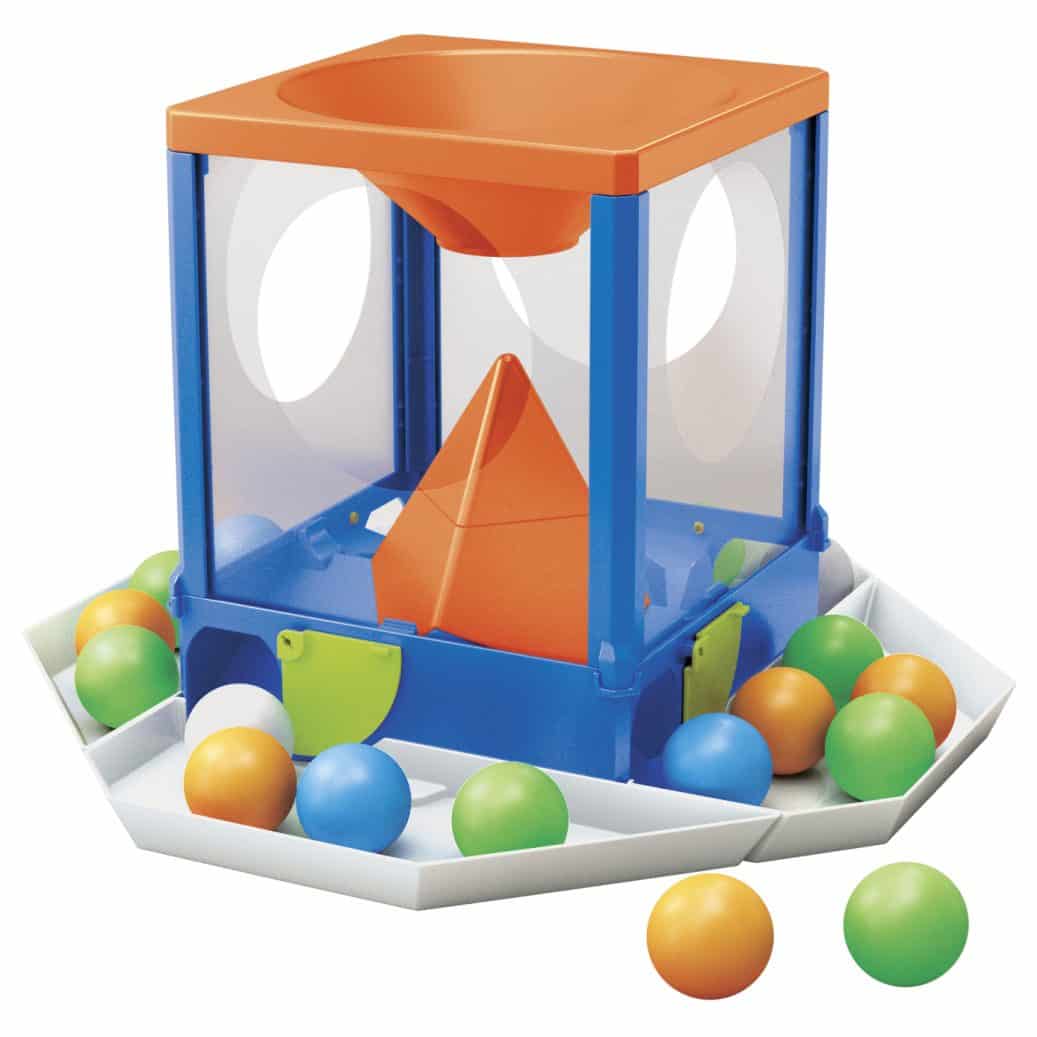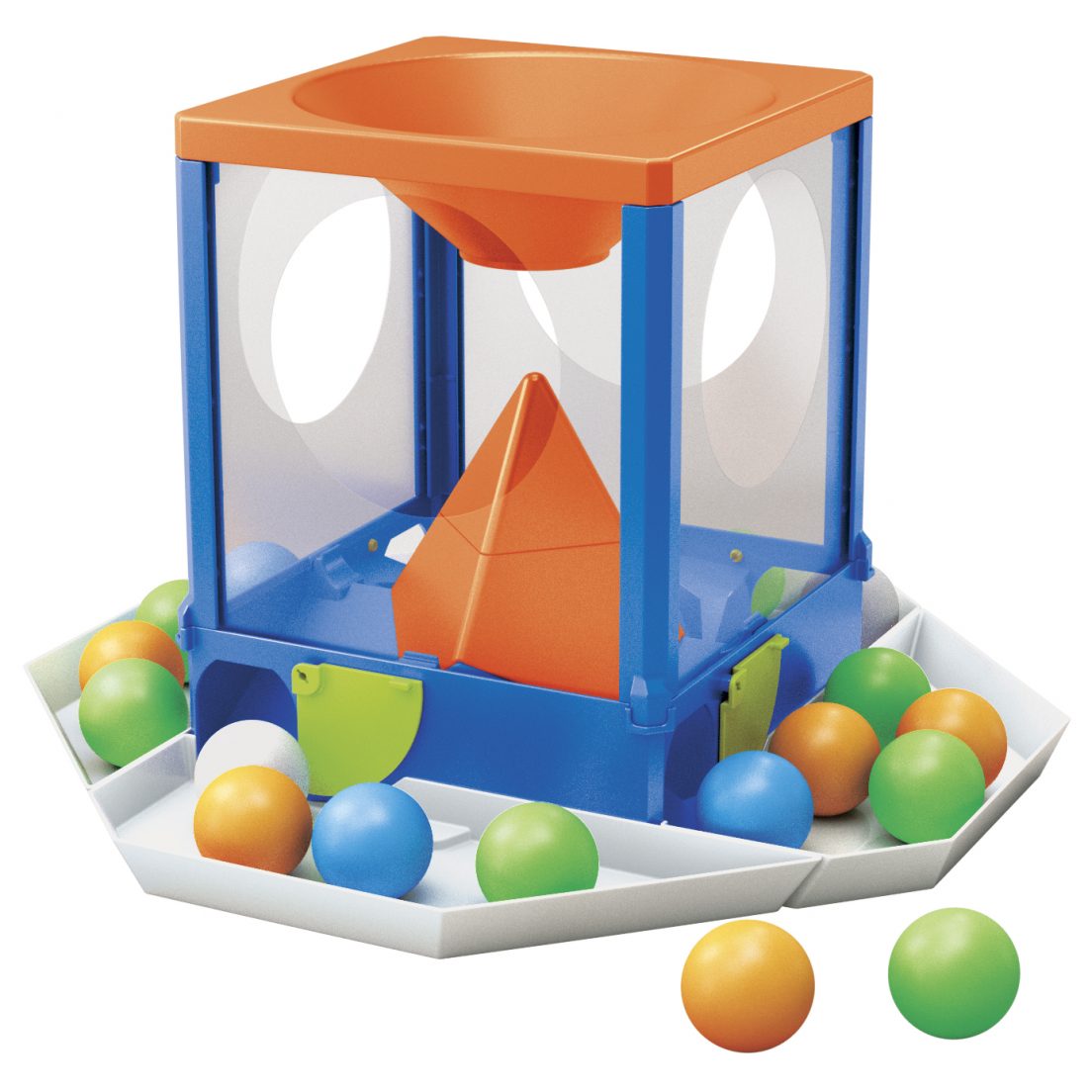 What's in The Box?
Well, in the box there is another box which forms the centrepiece of the game.
There is some assembly required before you'll be bouncing you ping pong balls around but, luckily, it isn't as fiddly as one would expect. I was able to rope my daughter into constructing the box while I read through the rules.
All-in-all, it took a few minutes to construct the sci-fi inspired box of colourful plastic. The plastic, as one would hope, is nice and sturdy yet still flexible enough. This meant that it was able to take quite a bit of punishment from my overzealous kids while we were playing.
The ping pong balls have a nice bounce to them and the colours are easy to distinguish even during all the chaos.
The trays where the ping pong balls eventually roll out off attach to the bottom of the cube and are easily removed when you want to store the game.
Basically, we were all surprised at how much punishment the game could take as there were many occasions where ping pong balls were flying, arms where flailing and even on a few occasion the cube would be nudged off the table but, through all this chaos, not once did any part of the game break into little pieces. When it did come apart, we easily put it back together.
How Does It Play?
Now as mentioned, the aim of King Pong is to bounce your assigned ping pong balls through one of the holes in the cube hoping the balls come out into one of your opponent's trays. As you tray inevitably fills with your opponent's ping pong balls, you need to try and bounce them back as quickly as possible into your opponent's trays. As soon as your tray is empty you can close the hatch to your tray, after which you are crowned the winner.
Again, this might sound simple, but having to deal with everyone (up to 4 players) simultaneously bouncing their ping pong balls at the same object can be daunting. Do you just chuck as many ping pong balls at the box hoping for the best, or do you take your time meticulously aiming and making sure each bounce counts? Believe it or not, we found both these to be viable options as my seven-year-old mostly relied on the hastily bouncing as many of the ping pong balls as she could, which on numerous occasions trumped my slower and more calculated method.
What Did We Think?
As mentioned, King Pong is, in essence, a simplistic game with few pieces, but it's because of this simplicity that the game shines. Everyone who joined us for a game had fun, from our parents to our kids and their friends. When a game ended everyone had a smile on their faces no matter who won.
As a quick, frantic and fun game that balances both dexterity and luck, King Pong would make a great addition to any collection of party games. Now, please excuse me while I take on my daughter in another game. I have a score to settle.