Matt Reeves' The Batman is shaping up to be a strange beast. First, we had Affleck's exit, then the news of Robert Pattinson's casting and now there are rumours that the film will feature a number of Batman villains, including Catwoman, Penguin, Riddler, Two-Face and even Mad Hatter. With production beginning relatively soon, the question is, who else has a major role in the film? While we wait for official announcements, we have a ridiculous idea that might not be so bad: Kim Kardashian as Catwoman.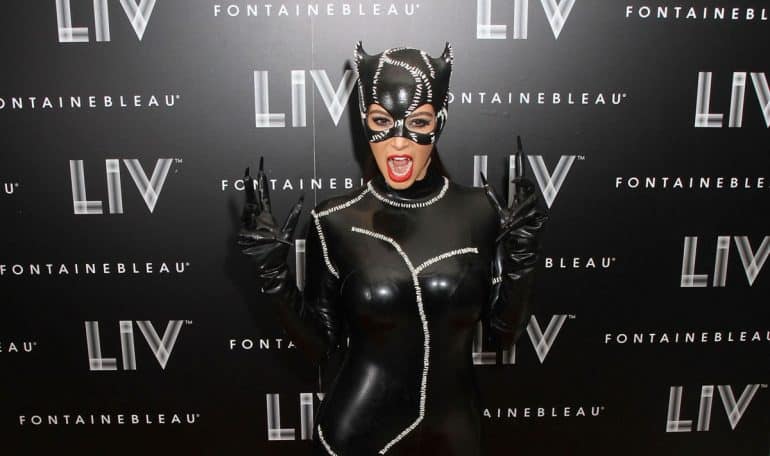 Before grabbing your pitchfork, hear us out. Yes, it might never happen. Yes, it's absurd. But if you think about it, really really think about it, could Kim Kardashian pull it off? Maybe.
For those who don't know, celebrity Kim Kardashian takes Halloween very seriously and dresses up every year. Back in 2012, she dressed up as in a very seductive Catwoman costume, a replica of Michelle Pfeiffer's incarnation, for a Halloween party, which obviously went on to make headlines across the world.
Seeing her in the leather boots and leather attire, might not be enough to convince hardcore Dark Knight fans, but here are a few other reasons why she should be considered:
1. She has the Catwoman personality down
Dressed in a shimmering black skintight Lurex catsuit and stylized mask and carrying a whip, the Princess of Plunder, who often crosses the line between villain and antiheroine, has always oozed sex appeal. In the '80s, comic book writer Frank Miller reimagined Selina Kyle as the product of an abusive home who makes her own way on the mean streets of Gotham City, dabbling in prostitution before taking up burglary. Comic book fans know that there's always been sexual tension between Catwoman and Batman. And this is something Kim can totally pull off.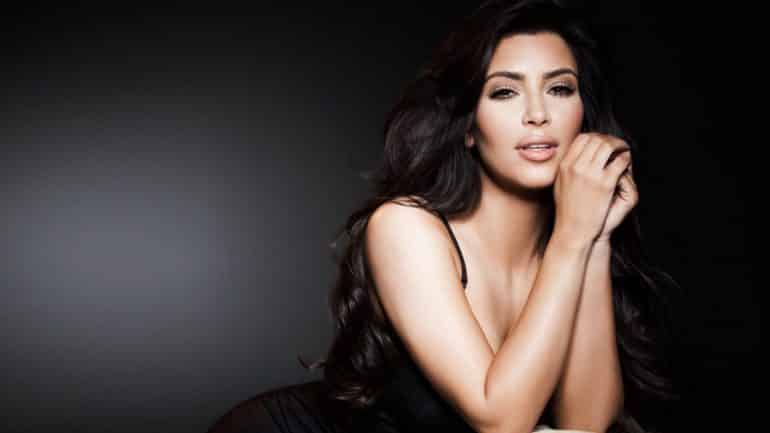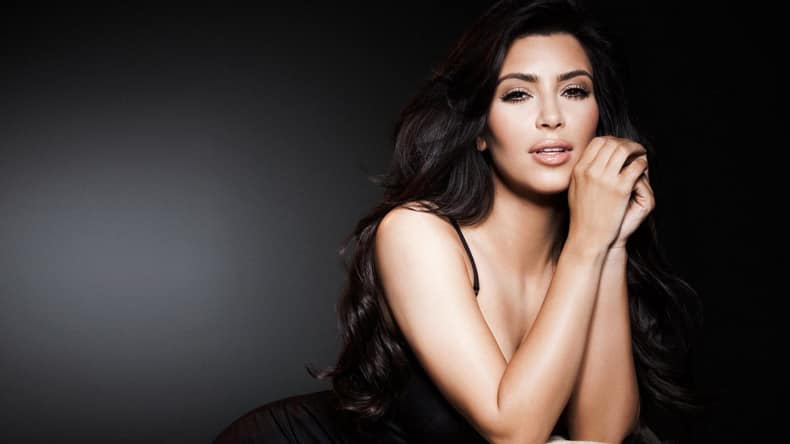 2. She's only a little older than Robert Pattinson
Robert Pattinson is 33-years-old. Kim Kardashian is 38. That's not too far off.
3. She has actually acted in a few films and TV shows before
Most people probably don't know this, but the model/influencer/celebrity has actually appeared in Ocean's Eight, Double Dutchess: Seeing Double, American Dad!, Temptation: Confessions of a Marriage Counselor, 30 Rock, CSI: NY, and Disaster Movie. Sure they're not Oscar winners and she was nominated for a Razzie for at least one of them. But so has Robert for Twilight. And if we're willing to give Robert a chance, shouldn't we give her a shot too?
4. She'll bring a very different Selina Kyle to the fore
Being Catwoman is one thing, but the real character to pull off, the part that requires acting, is the role of Selina Kyle. With the mask on, Kim could probably pull off most of the movements. But with the mask off, she'd actually need to act. And here's where she could offer something a little different. In Batman Returns, Selina Kyle was the shy introvert secretary for the powerful and ruthless Max Shreck, the owner of a business empire and the department store Shreck's. In a more modern setting, she could easily be someone involved with the fashion industry. Think about it. It could make sense. Isn't that what they tried to do with 2004's Catwoman starring Halle Berry? Maybe this Selina has risen to be a powerful feminist taking on the fashion industry both on and off the catwalk.
5. She's a drawcard
Like it or not, Kim Kardashian pulls in the numbers. Keeping Up with the Kardashians continues to be one of the most popular shows on TV, whether you like it or not. In fact, she has won numerous awards for the show, including Favorite TV Celebreality Star. This means that she'll be able to pull a completely different and new audience to comic book film.
Again, before you pick up your pitchfork and attempt at burning down the site, remember that these suggestions are just fun suggestions and something to think about. It's meant to open up conversation and discussion.
Kim Kardashian as Catwoman in a serious blockbuster Batman film is a ridiculous idea, but not that unthinkable when you consider it.