I watch so many movies that, at some point, all I really end up living for are the super-bad ones and the extremely good ones. Here's a clue about Kill Switch – it's not one of the extremely good ones. I was first drawn to this conclusion when I read this gem on the back cover of the DVD – "A pilot battle to save his family and the planet after an experiment for unlimited energy goes wrong." That's it. That's all there is on the back cover, and there's a grammatical error in it. How marvellous. Well, let the pain begin.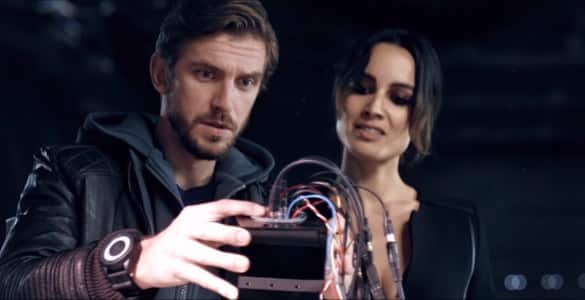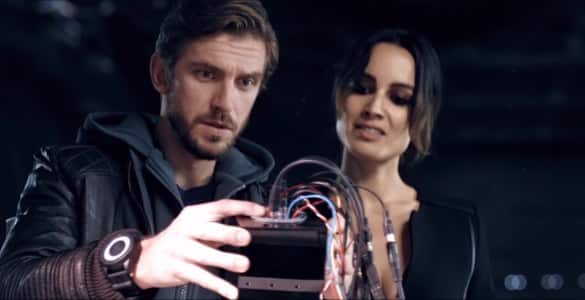 Dan Stevens, the handsome guy from Downton Abbey and the CGI frame for Beast in Beauty and the Beast, somehow ended up in this film. I believe he should sue his agent. He plays Will Polter, a NASA pilot working for the totally-not-evil megacorporation named Alterplex. Alterplex, who are completely good and not malicious, have created a way to harvest energy from an alternate dimension. But something has gone wrong, and Will must travel to this other world and activate a device to save the world. Our world. Something like that.
The movie has a gimmick similar to Hardcore Henry from a couple years ago – a lot of it is in first-person view. This worked for the frenetic action of Hardcore Henry. It does not work here. Another tragic misstep. Most of the film is spent listening to Stevens be gormless about how shocked he is at learning how evil the totally-not-evil mega corporation he is working for is. He could take a prize for the most naïve employee in human history.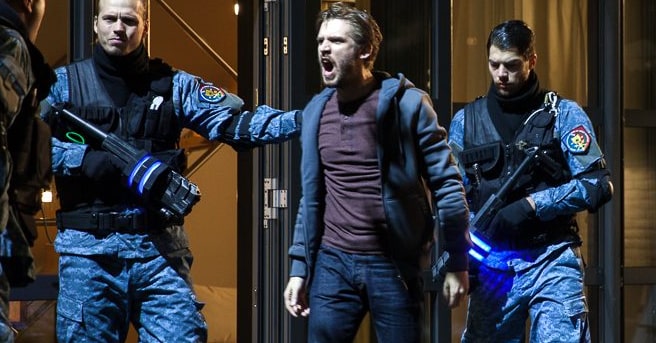 There's some stuff about a resistance in the alternate universe, and some other questions about alternate realities that Kill Switch never really elaborates on. It's as though they had one sort-of half-baked idea and thought that would be enough to carry a whole movie. Spoiler: it isn't. Give this one a miss.