Get ready to warm up your cold hearts, because Justice League: Cosmic Chaos brings back the power of cuteness to iconic DC superheroes. Check it out!
RELATED: The 10 Worst DC Villains That Almost Destroyed The Universe
So, you have decided to start a family, and they are all big DC fans and love gaming. However, sometimes games such as Gotham Knights may prove to be too mature for a family game night. And finding a game that is family-friendly but still entertaining for all parties involved can be frustrating. And having to turn to the Lego game franchise to see your favourite characters in-game when all else fails can quickly become redundant. So, how can one solve this frustrating little problem?
Well, the solution lies in Outright Game's new upcoming video game called Justice League: Cosmic Chaos. It sees some of the most popular members of the Justice League, such as Batman, Superman and Wonder Woman, taking on an enemy from the 5th Dimension.
And the best part? The game is family-friendly! The game supports co-op and will entertain your family and friends for hours on end. In addition, this game will introduce a new and challenging villain called Mr Mxyzptlk, and it is up to you to stop him.
Here is everything we know about the game so far:
What is Justice League: Cosmic Chaos about?
Justice League: Cosmic Chaos is an open-world action-adventure game that sees the Justice League up against a new foe who has been wreaking havoc across the Happy Harbour, the home of the team of superheroes. Suit up as one of the heroes from the team, and you will be on your way to fight the menacing prankster from the 5th Dimension.
You will encounter intense fights, fun missions, and many complex challenges you must complete. If you do not want to go it alone, the game offers a 2-player co-op mode that will allow you and your friends or family to defeat the trickster together. This can be a fun addition to all those sneaky puzzles you will need to solve before you can upgrade your weapons!
RELATED: Zachary Levi Believes Shazam Is The Family-Friendly Deadpool Of DC
Is Outright Games a Reputable Brand?
The British video game publishing company is a very trustworthy brand, responsible for titles such as PAW Patrol Mighty Pups: Save Adventure Bay, Fast & Furious: Spy Racers Rise of SH1FT3R and Peppa Pig: World Adventures. Similar to GameMill Entertainment, the company focuses on producing family-friendly games that people of all ages can enjoy. In addition, they deliver licenced games for kids, allowing them a safe and positive experience. The company was co-founded by Terry Malham and his family in 2016, targeting the lack of child-friendly games in the gaming industry.
RELATED: Kevin Smith May Have Identified the DCU's Batman Actor
Here is a Breakdown of the Justice League: Cosmic Chaos Features: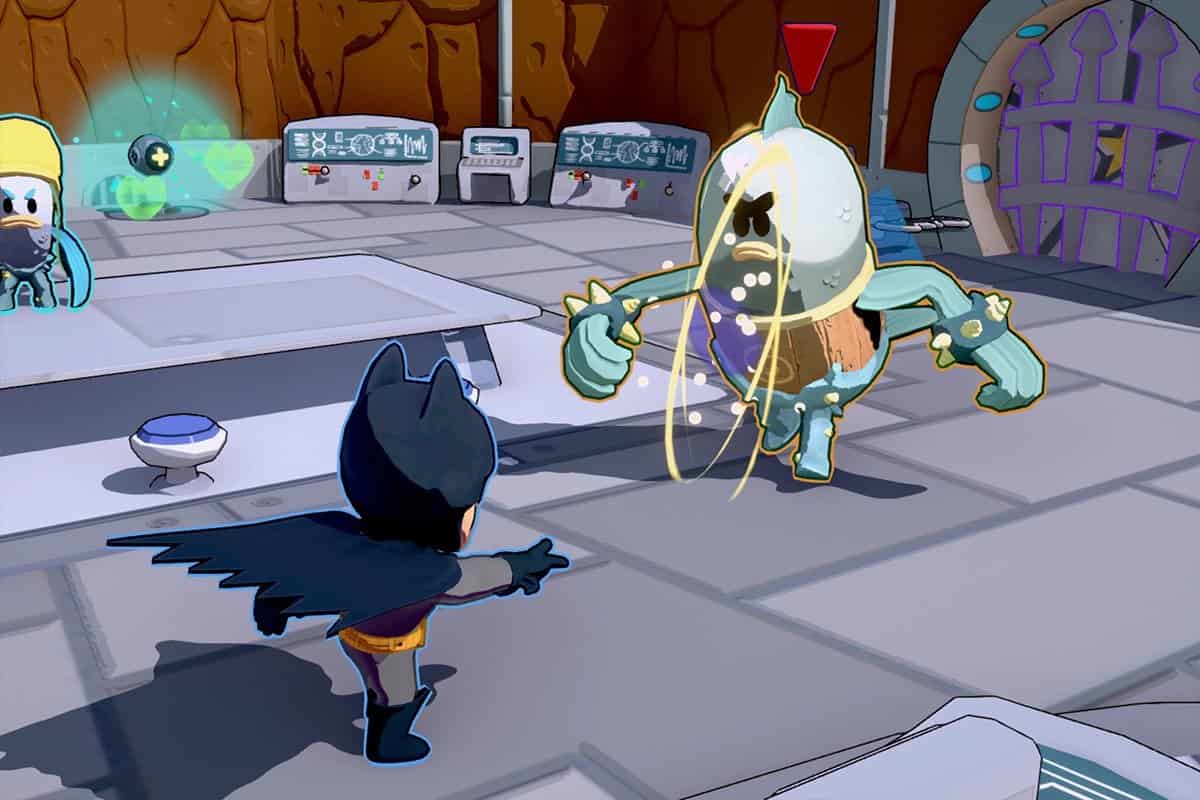 In terms of gameplay in Justice League: Cosmic Chaos, you can play as Superman, Wonder Woman and Batman. In addition, you will have access to their impressive abilities, such as Heat Vision (Superman) or Truth Pull (Wonder Woman). Furthermore, you can unlock Elemental Attacks alongside special moves and armour as you progress within the game. The game will also include fun little side missions with you following clues for special rewards in extra-special locations. The game also has some cool collectables, such as Artifacts of Justice and thirty other collectables that will assist your character's power levels.
Since Justice League: Cosmic Chaos is an open-world experience, you are free to explore Happy Harbour as you see fit if you do not want to play the story mode. The Instant Action Mode will allow for local/couch co-op and see you and a partner further exploring the city's depths.
The game will be available on PC (Steam included), PlayStation, Xbox, and Nintendo Switch platforms.
RELATED: Here is The Perfect Lois Lane for James Gunn's DCU
TL;DR
Outright Games is releasing a new family-friendly DC game called Justice League: Cosmic Chaos.
It's an open-world action-adventure game where you play as Wonder Woman, Superman or Batman to defeat Mr Mxyzptlk.
Justice League: Cosmic Chaos will include a two-player co-op mode.
Are you looking forward to playing Justice League: Cosmic Chaos?