In Justice League 39, Perpetua is about to unleash her final assault and the League's only hope now rests with Martian Manhunter. Caged inside Apex Lex, Manhunter was set free by his son Shayne. As he battles against Perpetua, Manhunter races across the universe to escape Perpetua's grasp. Will humanity listen to Manhunter's plea and reject Perpetua's vision of the cosmos or will they succumb to their base emotions and allow her to overrun the multiverse and sink it into darkness?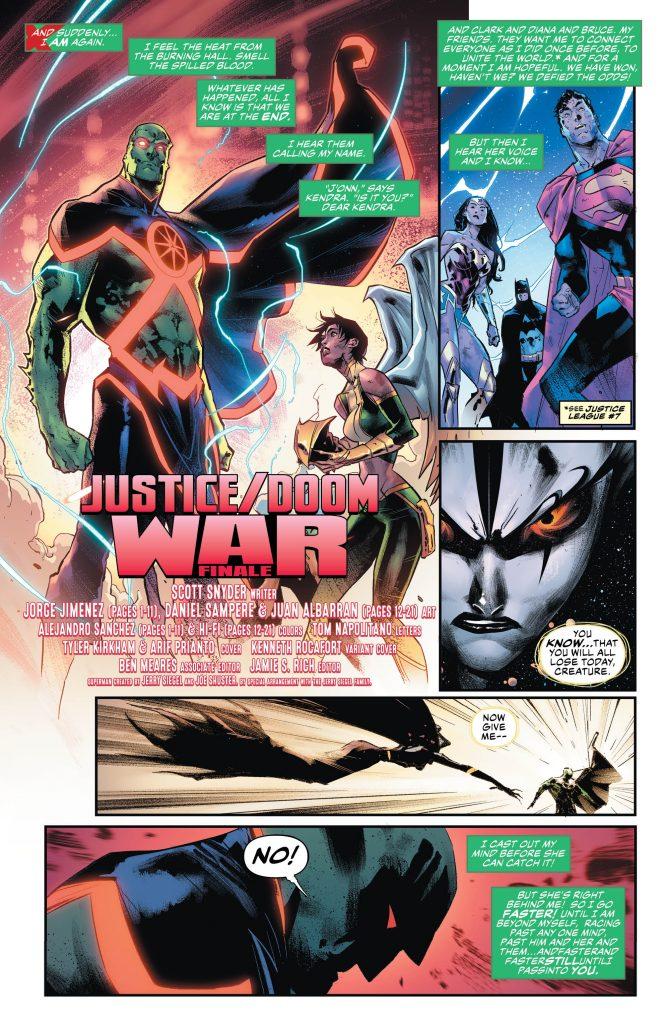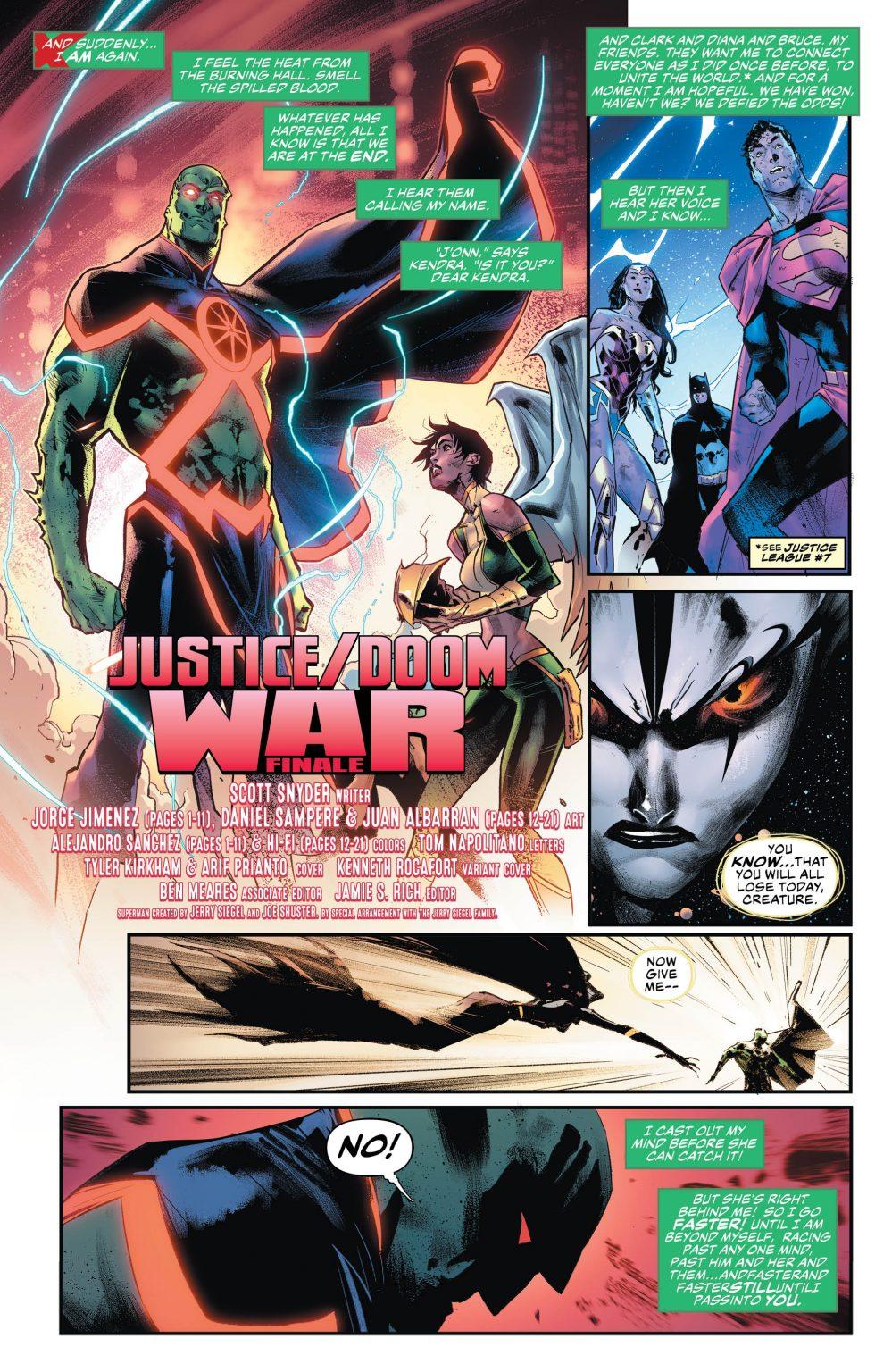 Scott Snyder's vision created a vast cosmic landscape filled with stunning adventure, exciting plotlines and interesting twists and turns, all the while keeping the emotional core of the story intact. Martian Manhunter and his family are the core, so it was only right that he returns and attempt to finish off this war. Instead of giving a simple conclusion, Snyder adds more twists and turns to the ending. Some readers may feel frustrated by the lack of obvious resolution to the series, while others may be even more excited by the sudden opening of a new 'door' into Justice League 40. Let's hope the new writer for Justice League, Robert Venditti, can continue to keep this book exciting.
The artwork by Jimenez was stunning throughout the series and Justice League 39 is no different. The second half of the book has Daniel Sampere on pencils, who keeps the same high quality as Jimenez. A few panels are crowded and overwhelm the eyes, but the framing of the action and the character poses are sumptuous and convey plenty of energy and drama.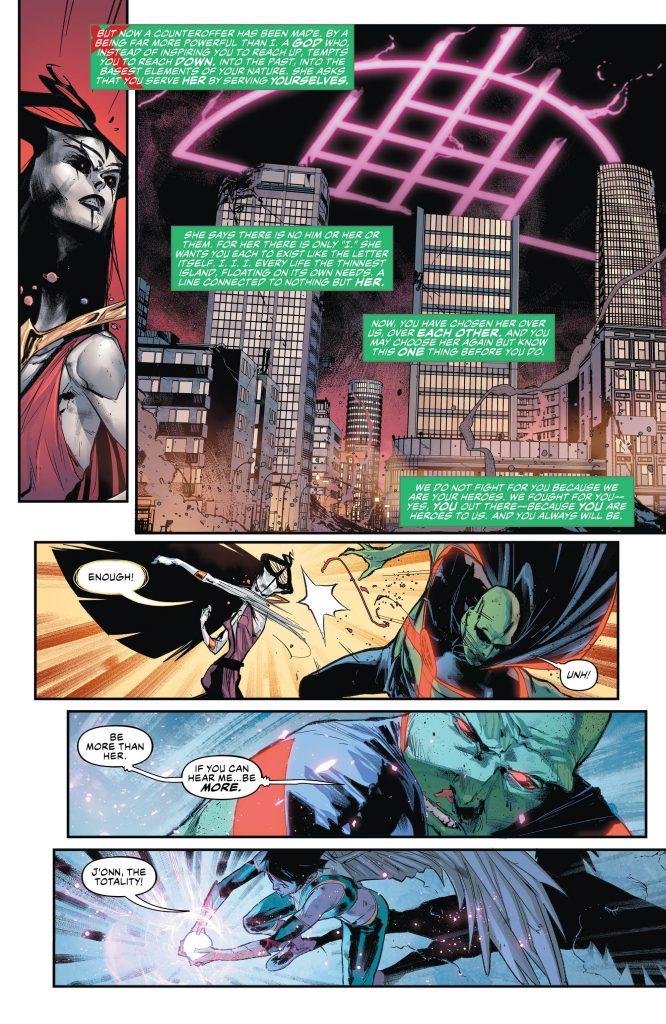 Justice League under Snyder was a great run and it is sad to see him go. What Snyder should be commended on most and something which other writers could learn from is his subtlety. With deftness, Snyder weaved current social and political narratives into Justice League without hitting the reader over the head or the underlying political message being too on the nose.
On the surface, Justice/Doom War was an exciting, emotionally satisfying series but for those looking deeper, there was plenty of socio-political commentary. Thankfully, Snyder practiced restraint and balanced the story and characters with the deeper message.
The Review
Justice League 39
This arc will definitely become a classic in the near future.