Justice League #10 decides to take a little break from the status quo and introduce us to a threat, which is something fresh and interesting, both visually and narratively. With the Justice League spread across Earth and space, and Batman still out of action due to the injuries he has sustained in past battles, the team are very much on the back foot going into this tale.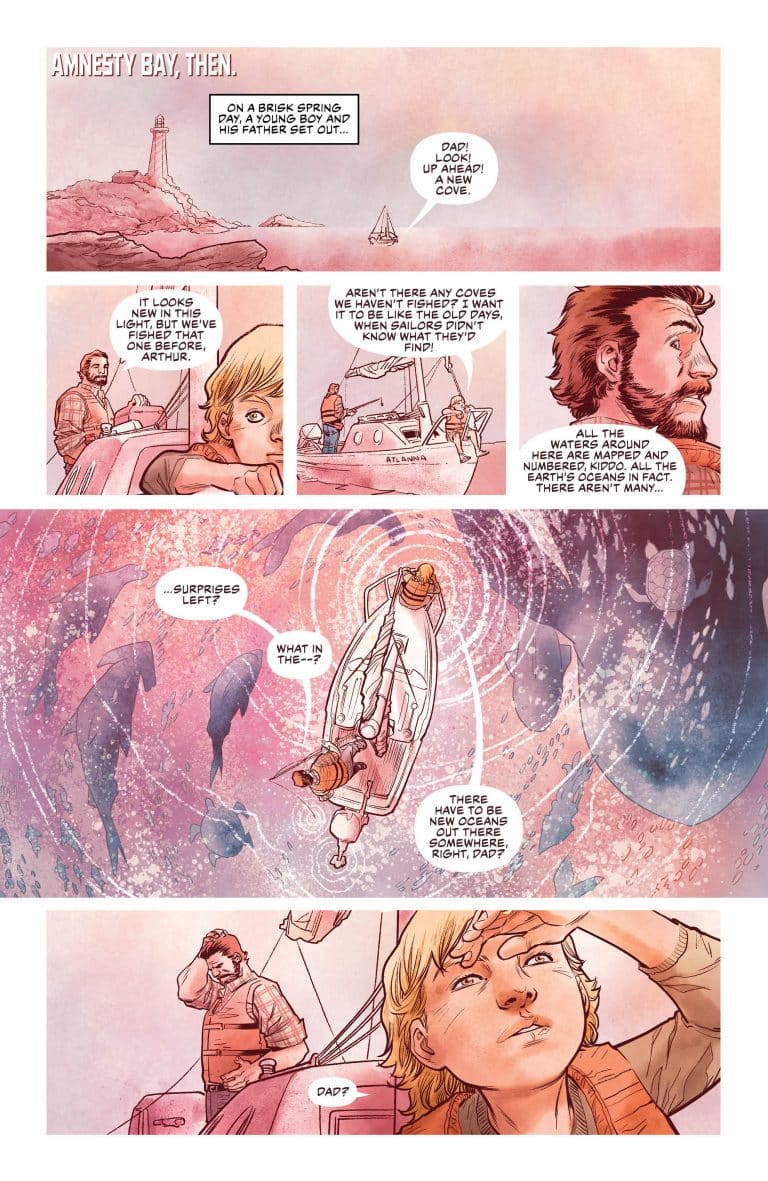 Justice League #10 starts off in an interesting place as the JL is scattered across the DC Universe, all exploring different problems and lines of investigation. Without ever being sure which one is likely to create the threat for the week, there is a very tense atmosphere as you begin to realise how far they are removed from one another.
The strength of the team is when they're together and there is something very worrying about them becoming isolated. Superman, Adam Strange and Flash are fighting a volcano. Martian Manhunter, Hawkgirl and Green Lantern are in space. And Firestorm, Aquaman and Wonder Woman search for the graveyard of the gods, a location they are being guided to by Poseidon.
This is where we meet our new villains, who not only have visually stunning designs but also have a unique and deep backstory tied to the wider universe. Upon many planets there are oceans and much like on Earth, these oceans have their own gods. These gods not only formed an alliance in the early days but were also originally opposed by Atlantis's great hero. 
With the gods re-emerging, their plan is to flood the Earth with their own alien water, colonising the planet, turning the people into sea creatures and, ultimately, invading to add the planet to their kingdom. This is a huge threat and one that is immediately effective against the League, putting them on the back foot very quickly. With a story so heavily tied to Aquaman and Wonder Woman, the relationship that has been built between them in the last few issues is likely to pay off.
Whilst Justice League #10 is very introductory towards the larger story unfolding, it has certainly set stakes that are both intriguing and dangerous for the wide DC Universe. I'm always fascinated when the larger mythology of the cosmos is explored and, hopefully, these intergalactic sea gods are another unique way to explore that. With magic and science fiction likely to play a part in the newest DC tale, there is going to be a lot of fun to be had with this narrative arc.
The Review
Justice League #10
With great art as always, Justice League #10 certainly set up some fresh ground (or rather water) to explore.