As you would expect, Just Dance 2020 keeps much of the same formula from previous entries and builds upon it in small yet meaningful ways, continuing to refine the genre. With this release, the franchise celebrates 10 years of dancing fun.
Just Dance 2020 promises more of the brightly coloured dance choreography gameplay that fans have come to love, but adds just enough new songs to continue the fun.
When the franchise first released ten years ago the tack list of the songs consisted mostly of pop hits. Just Dance 2020, however, has one of the most diverse song-lists the franchise has seen so far, with music from various genres, including, EDM, POP, Rock and even some Disco. Whatever genre of music you prefer you are sure to find something that resonates with your tastes. It's this diversity that makes Just Dance 2020 one of the most engaging entries so far.
For those who have never played the game before, it requires you to keep up with the colourful on-screen choreography by performing the various moments. Just Dance 2020 tracks your movement by using the Xbox and PlayStation camera peripherals. If you don't own a camera, you can also use your mobile phone.
Trying to replicate the on-screen moves isn't always as easy as you would think, and I found myself tripping over my own feet numerous times. The choreography ranges from simple easy to some that are a tad more advanced. If this is your first entry in the series, you might want to close the curtains, at least until you become more adept at following the moves.
Of course, we all know that everything in life is better with friends and so is playing Just Dance 2020. Trying to not bump into each other as you followed the onscreen directions is a blast.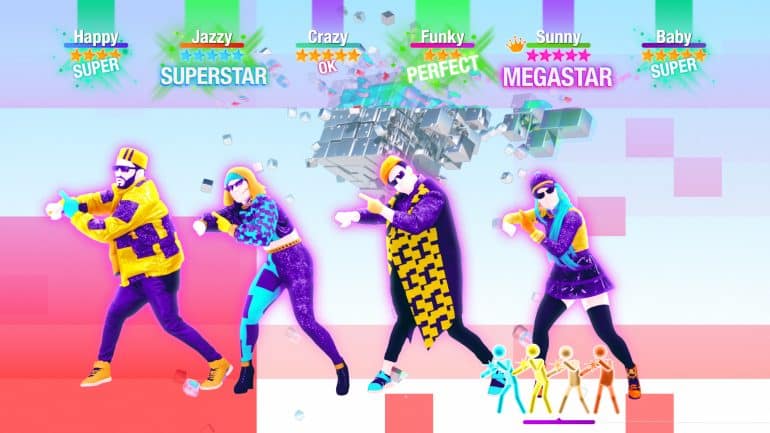 Visually, the game is a psychedelic feast for the eyes, with colourful costumes and backgrounds enticing you to dance along. Although a lot of what you see might seem reminiscent of previous entries, there are loads of new effects, costumes and backgrounds included in the game. My kids especially enjoyed the way in which the instructors interacted with their environments, which helps you become even more invested in your dance routine. While the visuals don't push the boundaries of what is possible, it's the colourful design and visual style that lets the game shine.
Besides the aptly named Just Dance mode, the Kids mode lets you your little ones jump and dance along to more kid-friendly songs. Many of these songs will be stuck in your head for weeks on end. I'm looking at you Baby Shark song.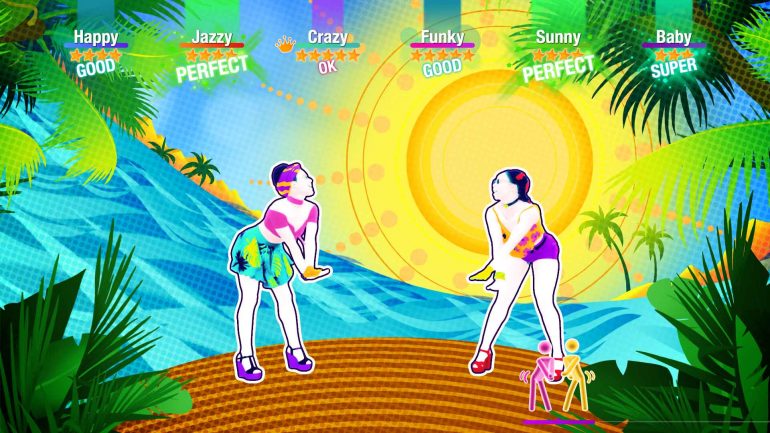 There is also the game's All-Star Mode, which serves as a campaign or story mode to celebrates the game's tenth anniversary. It offers a nice dose of nostalgia, especially if you played the previous entries as it features songs from the past ten years of Just Dance.
The game's subscription service, Just Dance Unlimited, also makes a return, offering you access to over 500 songs for a monthly fee.
Just Dance 2020 will keep you dancing until the early hours of the morning.
The Review
Just Dance 2020
Just Dance 2020 proves that the franchise is here to stay, probably for another decade.
PROS
Diverse song selection
Colourful visuals
Gets you dancing
CONS
Could've included more new songs
Review Breakdown
Gameplay

0%

Graphics

0%

Replay Value

0%

Sound and Music

0%