Just Dance 2019 is unashamed of what it presents: flat out, party game fun. You'll think we're living back in the glory days of the early 2000s after only a few songs. It delivers pretty much everything you would expect from a title of this nature, with only a few design and transaction issues to sour the mood slightly.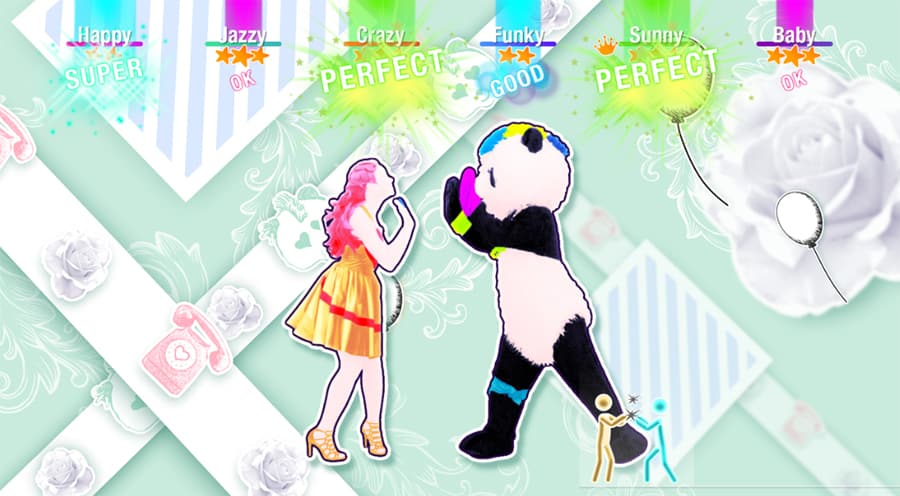 Just Dance 2019 comes with 40 tracks on the disc. These are all pretty familiar Pop, RnB and Club anthems of the past year, and I did recognise most of them, despite being outside of the loop in terms of what Da Youf approve of these days. Think of Finesse by Bruno Mars and Havana by Camilla Cabello and you'll be on the right path. There were some other nice older selections such as I'm Still Standing by Elton John, but generally, you were looking at the past 18 months for titles. Overall, I didn't think it was the strongest setlist I've ever seen, but it's certainly serviceable.
Songs are unlockable, but you'll find that you have all the main tracks sorted out pretty quickly, and the only ones that take time to unlock are the rare remixes and harder versions of existing songs. So, you are not gated from the major content for long.
Gameplay is obviously the main focus here. On PS4 and Xbox, you can use the various company's camera peripherals to do your dancing, and on Switch, you use the motion-sensing Joy-Cons, but for those of us who do not have either of these options, they have included an interesting alternative.
You can download an App on your smartphone and then link it to the console, and hold it in your dominant hand and let it track your motion. You select the menu functions with the phone too, so you can leave your controller alone once you're synced. I found it worked rather better than expected, and it had a great sense of tracking my movements. All you have to do is remember that it won't track anything if your hand holding the device doesn't move at all, but the general rhythm does seem to carry your body along in a natural kind of way that keeps the phone moving. 
I have a Huawei P20 Pro, which is a sizeable phone, especially in its cover, but I found it worked excellently. I could imagine it slipping slightly if you don't have a decent grip on it, as there is no strap for your wrist obviously, but all-in-all, I didn't experience any occasion where I threw my phone across the room.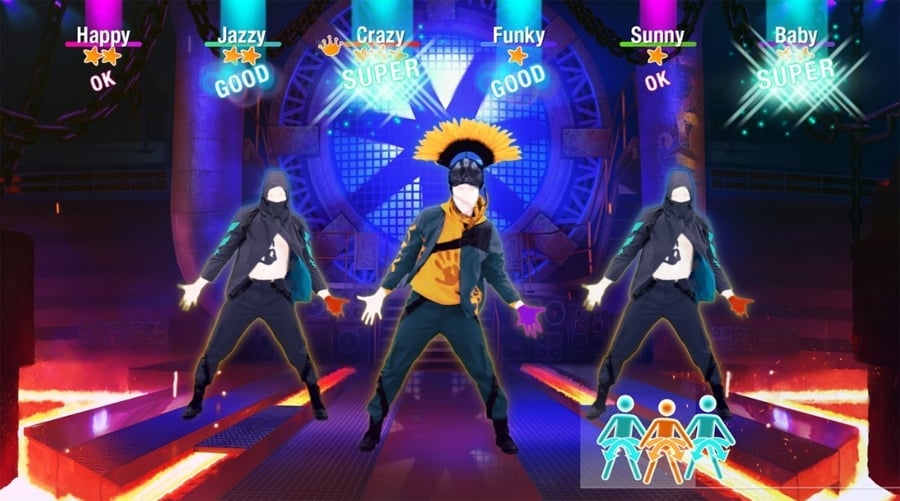 What you are actually dancing against is a cutesy, cartoonishly stylised image on the screen that is dancing, and you are intended to mirror their every move as the song plays. It generally works quite well, and I found the designs and imagery quite interesting, even if it was fairly trippy and overly-colourful at all times. I wish there was a mode to practice only one specific part of a song, as I found myself having to repeat an entire song if I missed out on nailing one trick.
The other major game modes in offline mode are Sweat Mode, which is a high-intensity mode for workouts, and Kids Mode, which is styled towards letting the small creatures in your home take over the system. Indeed, I spent many hours with my nieces and nephews loudly singing along and looping their favourite song repeatedly, so I definitely say that they found this to be an exciting game.
Completing songs and getting higher scores earns you Mojo, an in-game currency that lets you play a gambling game to unlock different features, stickers and designs for your profile, as well as several extra remix songs. Its all very mobile-game-ish, which I suppose is the point. I didn't really see any incentive to grind for cosmetics that weren't very interesting, but I suppose if Ubisoft gets some extra money from it, then more power to them.
Playing online is interesting in some ways, as there are seasonal events, and what I can only describe as collaborative boss battle type dance-offs, where you and other players must team up to complete a challenge. It does give the game some longevity, but we all know by now that this is a yearly release, and you're all expected to get the next title this time next year. This is a series with 10 instalments in 10 years, after all.
My love-hate feeling towards this game comes when you finish the 40 songs and wonder what else you are going to do. Then, the game sneakily offers you a subscription to Just Dance Unlimited, with a 30-day free trial, after which you must pay an amount of real life money. Just Dance Unlimited is a way to access about 200+ more songs, many of which are the ones you would actually enjoy dancing too.
It becomes clear at this point that this has all been a way to sucker you into paying for the Spotify-esque subscription. Even worse is if your kids love the game and demand you get it for them. It comes at Spotify-like prices, with about R70 in local money for a month's access, or R50 for one day only, if you're into that sort of thing. The only reason I don't totally hate it is that the 30-day free trial is included, and I am certain that I will be done with this title by then, having made a fool of myself against my favourite songs and then leaving it.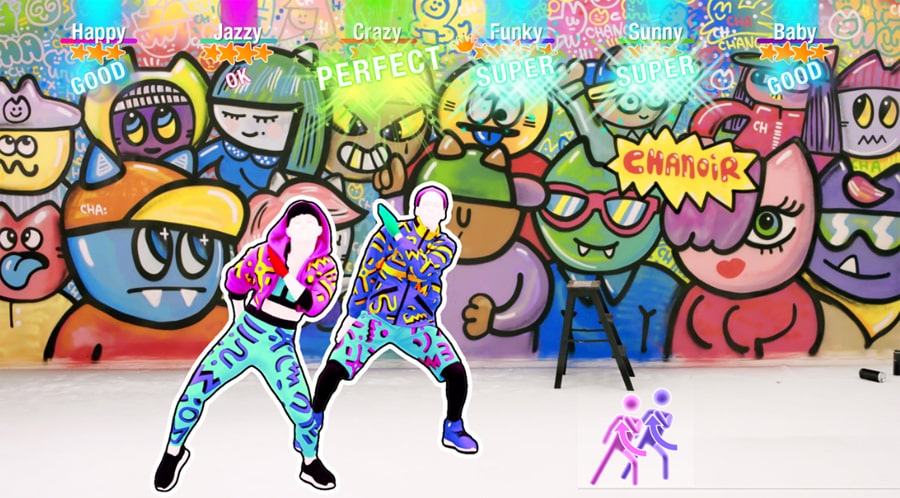 At the end of the day, Just Dance 2019 is a modern game made in today's modern game climate, where various forms of gamification and monetization are the norm. I didn't find it egregious enough to put me off, I just regarded it with some cynical disdain.
At the end of the day, it is a fun experience, and even more fun with friends or family. It has a slick interface and design and delivers what it needs to in a professional way. It's not deep, but it doesn't need to be when you're all laughing and singing along together.
Scores are provided at the end here, but it's not really a game that's easily scored – I can only compare it to others in its field, and it is the premiere title in a very niche field, which is saying something.
Just watch your credit cards if the kids are around this one.
The Review
Just Dance 2019
At the end of the day, Just Dance 2019 is a fun experience, and even more fun with friends or family.
Review Breakdown
Gameplay

0%

Graphics

0%

Replay Value

0%

Sound and Music

0%