Netflix has released the first trailer for the upcoming animated series, Jurassic World: Camp Cretaceous.
Created by DreamWorks Animation, the series is set in the same time frame as 2015's Jurassic World.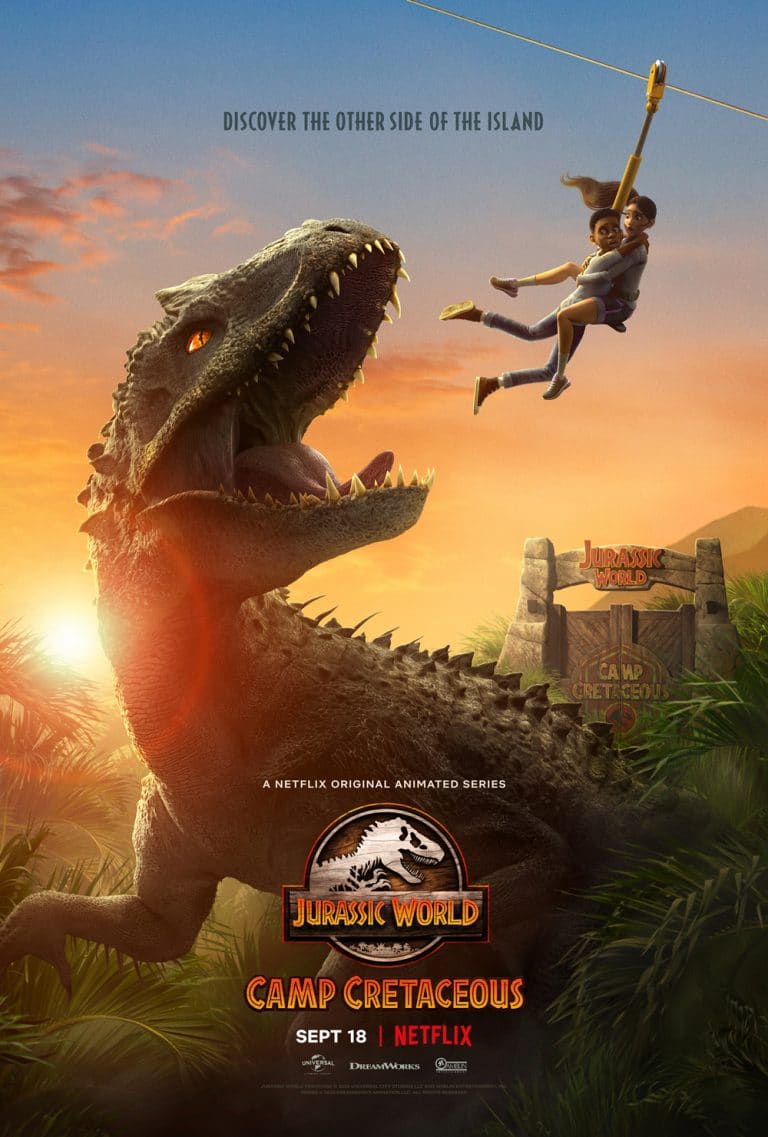 The story follows the adventures of six teenagers who are selected for a once-in-a-lifetime experience at an adventure camp on the opposite side of Isla Nublar. However, once the dinosaurs escape, the teens find themselves stranded on the island.
Together, they escape velociraptors, a T-Rex and an assortment of other scary dino-creatures. Over time the teens become a family who band together to survive while uncovering hidden secrets so deep, they threaten the world itself.
Scott Kreamer and Aaron Hammersley will serve as showrunners for the series, while Steven Spielberg, Colin Trevorrow and Frank Marshall are listed as executive producers.
The trailer sees the campers arriving on Isla Nublar. But their fun is short-lived when the island's security protocols are compromised forcing the teens to escape ferocious and hostile dinosaurs.
Jurassic World: Camp Cretaceous' voice cast features Paul-Mikél Williams as resident dinosaur expert Darius, Jenna Ortega as social media sensation Brooklynn, Ryan Potter as self-appointed VIP Kenji, Raini Rodriguez as gregarious and enthusiastic Sammy, Sean Giambrone as sensitive and bookish Ben, and Kausar Mohammed as world-class athlete Yaz.
Jameela Jamil and Glen Powell have recurring roles as camp counsellors, Roxie and Dave.
Jurassic World: Camp Cretaceous' eight-episode run will be available to stream on Netflix from September 18, 2020.
Meanwhile, the final film in the Jurassic World trilogy, Jurassic World: Dominion, is currently in production and scheduled to debut in theatres on June 11, 2021.