Update: Netflix has released a stunning new trailer for Jupiter's Legacy. If you weren't excited before, this trailer is sure to get you hyped for the upcoming superhero show.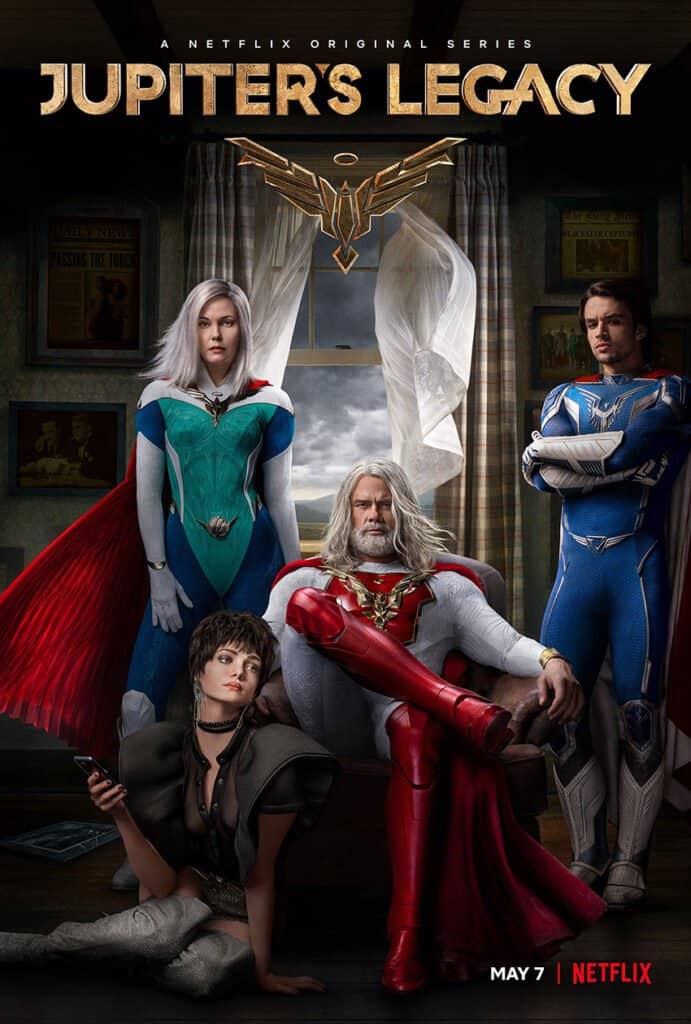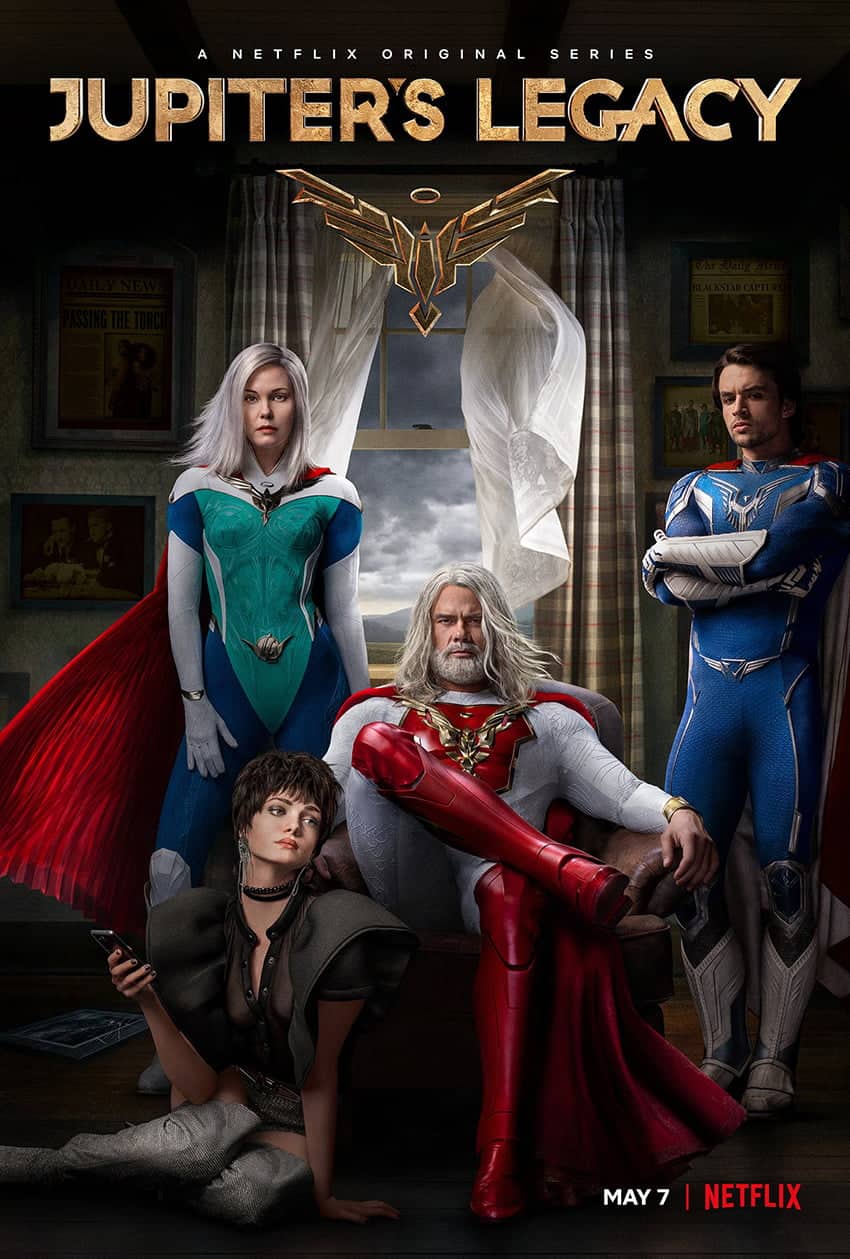 After Marvel and Netflix parted ways, and gave up on shows like Daredevil, Punisher, Luke Cage, Jessica Jones, Iron Fist, and Defenders, the streaming network surprised many when they struck it big with The Umbrella Academy. They're of course hoping to do the same with their new superhero series, Jupiter's Legacy, coming to Netflix this May.
What is Jupiter's Legacy about?
The new Netflix series is based on Mark Millar (Kick-Ass, Kingsman: The Secret Service) and Frank Quitely's comic book series of the same name first published in 2013.
Steven S. DeKnight, who acted as executive producer for Netflix's Daredevil series, will act as showrunner for Jupiter's Legacy. The writer/director also previously worked on other popular shows and films, like Smallville, Pacific Rim: Uprising and Angel.
The franchise follows the story of "the world's first superheroes, who received their powers in the 1930s. In the present day, they're the revered elder guard, but their superpowered children struggle to live up to the legendary feats of their parents".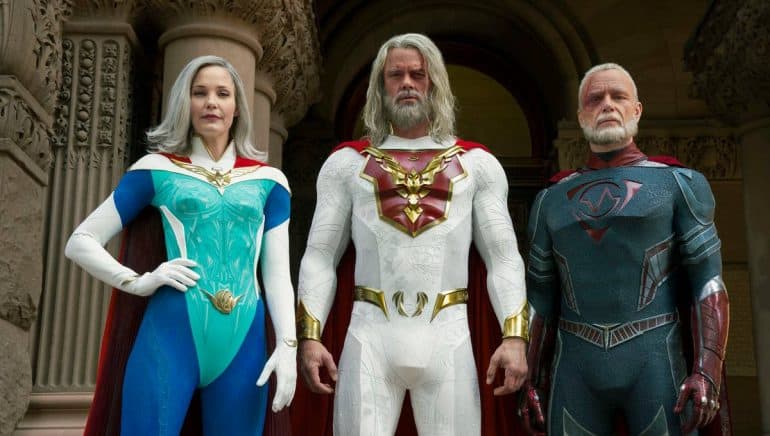 The show will follow the adventures of:
Sheldon Sampson/The Utopian – leader of the superhero team The Union. Played by Josh Duhamel.
Walter Sampson/Brainwave – Sheldon's older brother. Played by Ben Daniels.
Grace Kennedy Sampson/Lady Liberty – Sheldon's wife and one of the most powerful heroes on the planet. Played by Leslie Bibb.
Chloe Sampson – Grace and Sheldon's daughter. Played by Elena Kampouris.
Brandon Sampson – Grace and Sheldon's son. Played by Andrew Horton.

Fitz/The Flare – one of the most valued members of The Union. Played by Mike Wade.

George Hutchence/Skyfox – Sheldon's closest ally.
Watch the first teaser for Jupiter's Legacy.
Clocking in just over a minute long, the footage titled "Official First Look – From Comic To Screen" shows us the different comic book characters coming to life.
This is a very interesting way of revealing first-look images from the eight-episode show. It gives us a good look at the actors, their costumes, and how they've been adapted for the small screen.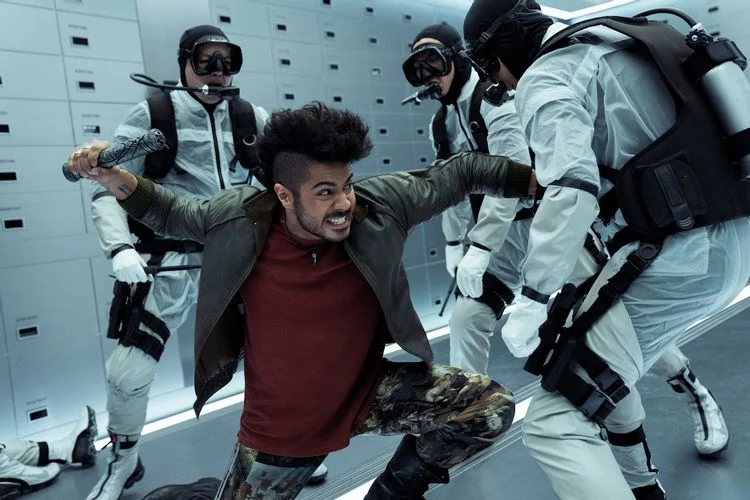 When is the release date?
Jupiter's Legacy debuts on Netflix worldwide on May 7th, 2021.