Ever since the release of the live-action Judge Dredd reboot (simply titled Dredd) starring Karl Urban in 2012, fans have been eagerly waiting for a possible sequel.
And although it's been a long time we're finally getting one – well, sort of.
In 2017, it was announced that Mega-City One, a television series based on the dystopian superhero was being developed. Things have been rather quiet since then but CEO of Rebellion, Jason Kingsley has released an update on the project. (Rebellion is the company who currently hold the rights to the franchise.)
In a recent interview with popular YouTube channel V2A Emergency Broadcast System, Kingsley said the Judge Dredd show is written and ready to go but had to be put on hold due to the ongoing global pandemic.
"I want there to be a sequel [to Dredd]. We've got the rights back so we can do it. We've just got to get rid of this virus thing that's going on at the moment, and then hopefully things can kick off in all sorts of different areas of making film and TV. It's just, it's all very messed up at the moment for everybody."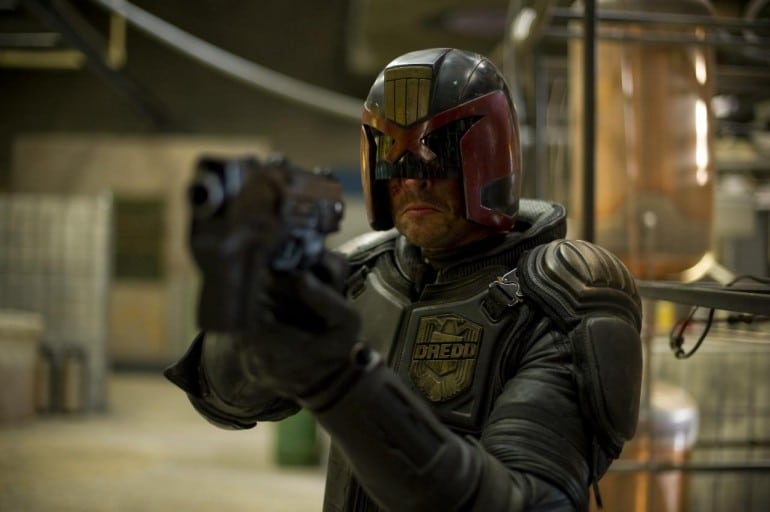 "A lot of work has been done on all sorts of different scripts actually. So Mega-City One the TV show… basically, we can't go into production because of the situation. We've got scripts and everything is ready to go but the problem is because of the pandemic and everybody's funding changes and everybody's shifting around."
When asked whether Karl Urban and Olivia Thirlby (who played Cassandra Anderson in Dredd), would make guest appearances on the show Kingsley said he would like to see them return. He also expressed interest in having Sylvester Stallone, who first played the character 1995's Judge Dredd, involved in some capacity.
"Well if we can get people back, you know, we even joked that it would be quite fun to get Stallone back."
While Karl Urban has previously expressed his desire to return, it's difficult to say if Sylvester Stallone would be interested in the project.
Judge Dredd first appeared in the 1977 British comic book series, 2000AD. The anthology series is most noted for its Judge Dredd stories, which chronicles the adventures of a law enforcement and judicial officer with the power to arrest, convict, sentence, and execute criminals in the dystopian world of Mega-City One.