Rumours surrounding the return of Jon Bernthal to Marvel's The Punisher are spreading like wildfire.
Ever since the cancellation of the Marvel Studios Netflix series in 2019, fans have been pleading for the return of their beloved crime-fighting vigilante- and the Marvel Cinematic Universe might be giving them just that.
Various sources have now claimed that Bernthal and numerous other popular characters, including Charlie Cox's Daredevil and Krysten Ritter's Jessica Jones (characters that were part of Netflix's The Defenders), have been in talks with Marvel Studios to reprise their roles.
Jon Bernthal himself has been very vocal regarding his own hope to someday return to The Punisher. He expressed this during an interview with Geek House Show in November saying:
 "There's always hope. It's unbelievably humbling how much people sort of responded to this version of Frank [Castle, aka The Punisher], and I can't tell you how much it means to me because he means so much to me. He's in my blood, he's in my bones… So it's not about whether we do it, it's about getting it right, and doing the version that the fans really deserve. We'll see. I mean, all of those decisions are made in rooms I am not invited into… But Frank's always there, he's always a part of me. And when we get the call to go, I'll be ready, and I'll make sure that I do everything I can to make sure that we do it right, or we won't do it at all."
Although rumours regarding the return of merciless vigilante are believed to carry some weight, to date there is no official indication that Frank Castle will indeed reappear in the MCU, nor is there any indication of what the extent of his role in the MCU might be. However, hopeful fans are certainly wanting this rumour to ignite something more.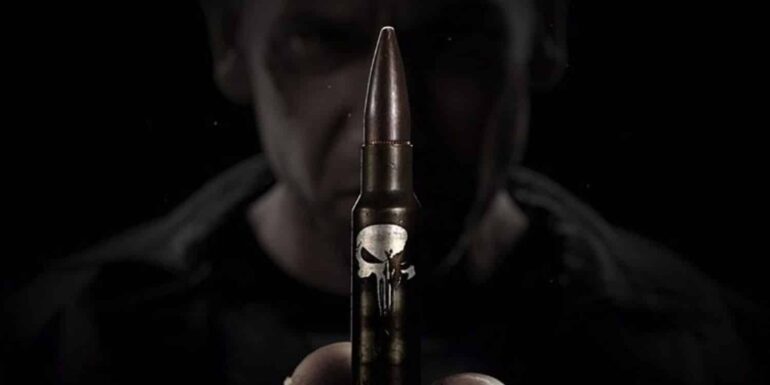 Over the years, Kevin Feige has been bombarded with questions regarding the R-rated properties and whether or not audiences will ever see these iterations (including Jon Bernthal's Punisher) join or return to the MCU. His recent response, "Everything is on the board", was the most promising update yet.
 Although he possesses no real superpowers, The Punisher has remained one of Marvel's most popular characters ever since his first appearance in The Amazing Spider-Man #129 (cover-dated February 1974). The Sicilian-American antihero has gone on to appear in his comics, multiple video games, TV shows and even a number of movies over the years.
What do you make of this rumour? Are you excited to see Jon Bernthal return to our screen as The Punisher?