Look, I get it. Twitter is a great place to talk s**t and kill time. Occasionally, you hit gold with a tweet and everyone loves you for it. That being said, it doesn't accurately reflect the real world at all. If you don't believe me, just look at Todd Phillips' Joker as the perfect example.
Before the film hit theatres, a few personalities discussed the possibility of how it could inspire another real-life shooter like The Dark Knight's Joker did. The reality is, the Aurora shooter wasn't dressed like the Joker nor did he cite the villain as an inspiration for his vile actions. It was an inaccurate report that spread like wildfire and nobody bothered to check the facts, or raise their hands and say, "Oops, we messed up."
Somehow, though, facts don't matter when you're trying to make a point online. The narrative of Joker being the most dangerous film of all time was set before 99% of the world had even seen it. In the weeks leading up to its release, it only got worse as stories of police being on alert and staked out in theatres took all the headlines. There were people saying they were too scared to watch the film in a cinema, fearing the pending incel revolution that was brewing in the darkest corners of the internet.
Now, a month and a bit after Joker's release, the biggest story is how people are visiting the iconic Bronx stairway from the movie to do their own version of Arthur Fleck's dance. Second to that is the chatter about the film breaking the billion-dollar mark at the box office and if actor Joaquin Phoenix stands a real chance of winning an Oscar for his performance.
In other words, it's typical movie talk. There was no violence or revenge of the basement nerds to speak of. Heck, you could argue that Avengers: Endgame featured more violence than Joker, but I guess Thor decapitating Thanos is okay because a cute, talking racoon helps you sleep at night.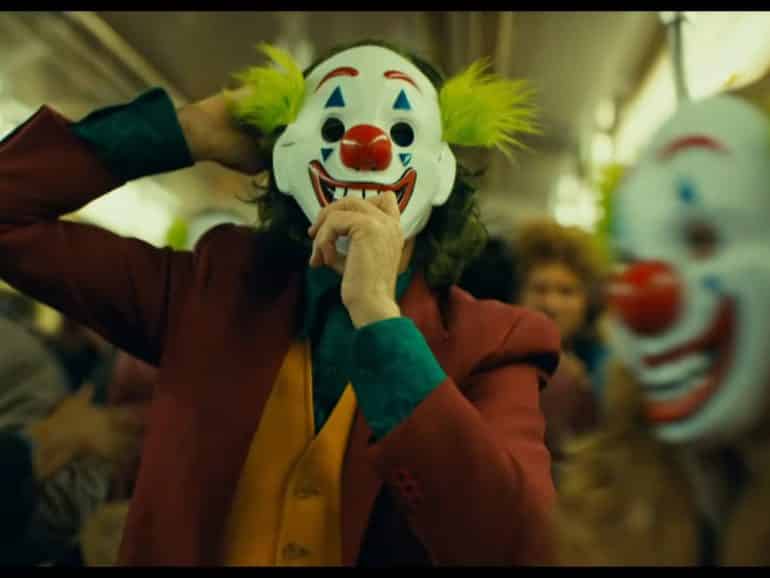 Jokes aside, the most worrisome thing surrounding Joker was how so many publications were practically frothing at the mouth, praying and hoping that something would take place so they could say "SEE! WE TOLD YOU SO!" The articles were loaded, narratives littered with bias and completely devoid of impartiality.
The internet is a click-driven business, and balanced views don't exactly translate into viral hits. However, there's also a moral line here. Posting endless articles about the supposed danger of something and almost willing it to life is wrong. By all means, criticise what you didn't like about the movie, but labelling it dangerous without any real proof is the equivalent of calling in a bomb scare and saying, "Well, I didn't see a bomb, but there could be one, right?"
It's time for movie fans to stop giving airtime to extreme views. Seriously, ignore them and they will go away since no clicks equals bye-bye. If Joker taught us anything, it's that the real clowns were the ones on social media, not the one on screen.