I recall having gone to see the first instalment of Johnny English in the theatres. I was probably in varsity at the time, so it makes sense that I would have spent the money on 'cheap' entertainment for a quick laugh or two. With the continued success of the James Bond franchise, there have been countless amounts of action comedy films for the spy genre, many of which rely on a compromised set of active field operatives as the premise for their more subpar alternatives to take centre stage. Johnny English Strikes Again is no different.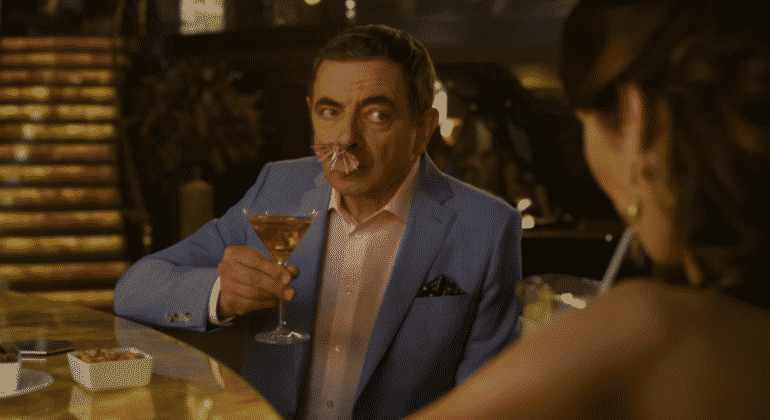 Having graduated by the time the second film in the franchise came about, I was much wiser, being able to steer clear of spending good money for one or two laughs. Seven years have passed now and Rowan Atkinson has come out of a mini-retirement, so to speak, having only reprised a few roles for TV and voicing the animated Mr. Bean series (although there's not much to do there besides a few grunts and moans). When I saw the first trailer for the latest instalment of the franchise, I was mildly curious how much would have changed over the years, and whether I could indeed enjoy such a film. Not much has changed.
As stated previously, the plot for Johnny English Strikes Again revolves around active field operatives having been publicly revealed after a hack on MI7 stole the encrypted data. The Prime Minister is then prompted to reach out to a set of retired spies to join forces in order to track and take down the elusive hacker, who has plans to take over all the major countries from a global summit for some or other evil reason. English sets off to the South of France in order to gather some intel on the hacker's cyber-attack location, as he stumbles and fumbles his way to discovering a dubious looking luxury yacht that screams 'evil', as well as CGI.
The plot, needless to say, is extremely thin and easy to pick apart. What unfolds is incredibly obvious. But let's be honest, no one will come to the theatres to watch Johnny English Strikes Again expecting a solid plot or story, or even sophisticated jokes. Instead, the film relies heavily on the 'classic,' slapstick comedy.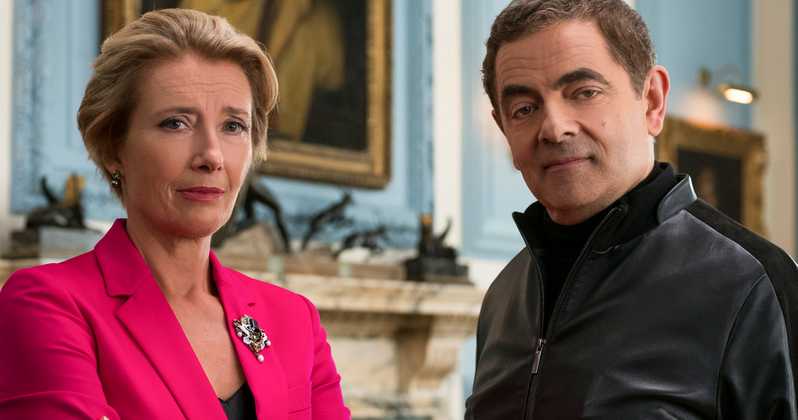 For the opening act of the film, I was side-tracked by my delectables ordered from the Cine Prestige menu. I was thankful for this as I may not have mustered up a single laugh during this time. While the entire film is supposed to be light-hearted, the second and final chapters of the film at least delivered some laughs from my side, with most of the theatre already having their fair share, probably because this is the type of film people can easily just let go and enjoy. This is often very difficult for me. I did, however, manage to catch a few laughs – probably two chuckles and one really good belly-aching laugh.
Johnny English Strikes Again is not a bad film, but isn't great either. I've watched far worse over the years, having literally walked out of a few in that time. Given the audience's laughter throughout, I'm inclined to believe that the film will do reasonably well at the Box Office. The first two films already grossed upwards of $320m, which is probably the only reason we're all back here. I feel it necessary to state that I'm of the opinion that I may have outgrown such films, but given the mix of young and old in the theatre, it may not hold true across the board.
I can't say that I would recommend Johnny English Strikes Again personally, but again, I believe most South Africans may be able to enjoy it.
The pre-screening of Johnny English Strikes Back forms part of the Ster-Kinekor's Cine Prestige Premieres event campaign. This particular screening included a mini red carpet experience, which included welcome drinks (shaken not stirred), as well as a complimentary chocolate. As is always the case with Cine Prestige screenings, we took some timeout before the film to relax in the separated lobby, and ordering from the luxury menu, where you have the option to have your order delivered before or during the film. Once seated, we enjoyed a reclined experienced in comfortable leather seats, where you can choose to lie down while enjoying the film. The Cine Prestige Premieres experience extends into October with the release of the film, Peppermint.