It's almost time for yet another fantastic John Wick movie series instalment. If you are anything like me, you are clinging to the edge of your seat, waiting (not so patiently) for the movie to arrive in theatres on March 24th, 2023. Here is your chance to win a John Wick: Chapter 4 hamper.
RELATED: Keanu Reeves Wants To Play An Older Batman
John Wick: Chapter 4
No one thought that when John Wick first came out — being a pulpy, action-packed movie about a man that goes on a rampage over a puppy (I mean, I would) — that it would turn into a golden blockbuster franchise. But it has. Each instalment that followed the first has been estimated to double the box office revenue of the one before. Keanu Reeves has once again brought a legacy-creating character to life.
Lionsgate is proceeding with a John Wick spin-off, Ballerina, which will follow a ballet dancer's quest for revenge after the loss of her loved ones. Ana de Armas has been cast to star in the upcoming feature.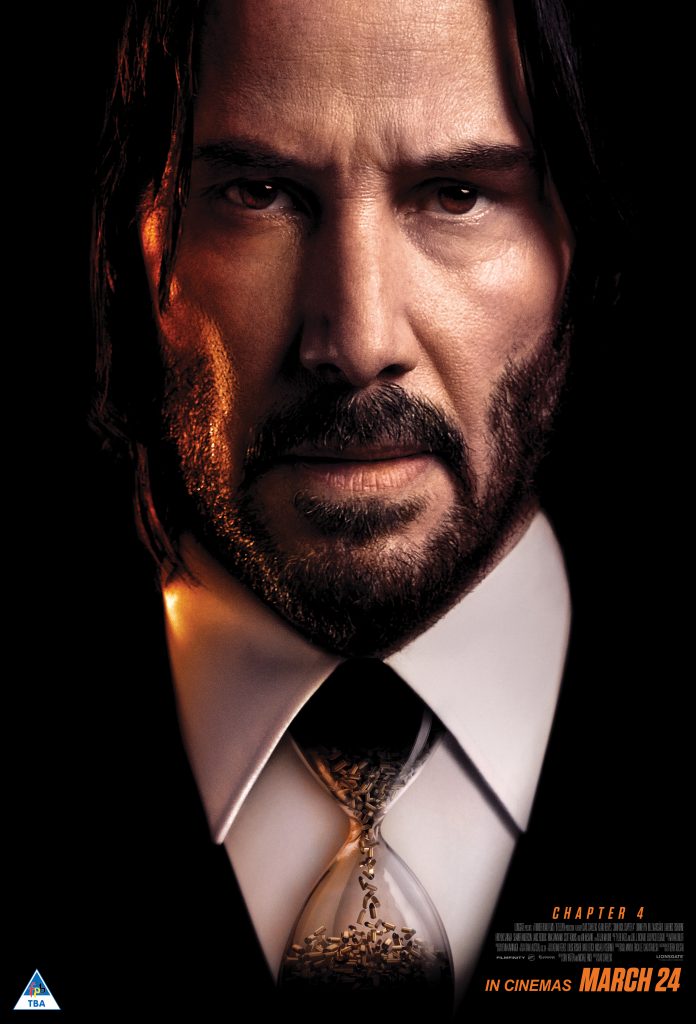 Plot
Luckily for those worried about spoilers, Lionsgate is keeping the details of the movie pretty close to its chest. Still, we have a plot summary to go off of. The plot is "John Wick takes on his most lethal adversaries yet in the upcoming fourth instalment of the series. With the bounty on his head growing every moment, Wick takes his fight against the High Table to them as he seeks out the most powerful players in the underworld, from New York to Paris to Osaka to Berlin."
Release Date
John Wick: Chapter 4 will be arriving in South African theatres on March 24th, 2023, and I don't know about you, but I will be in the movies on opening night to watch this incredible film. For those of you who want to wait until the film is available for streaming, details have yet to be released about when or where it will be available.
RELATED: Keanu Reeves Should Play Kenshi In Mortal Kombat 2
Cast
John Wick movies always sport a superb cast; the fourth movie is no exception. First, of course, there is Keanu Reeves as John Wick. He is joined by our usual Continental favourites like Ian McShane as the Continental owner and Lance Reddick as the concierge Charon. Laurence Fishburn will return as "The Bowery King" from the second movie. This time they are also joined by Donnie Yen as Caine, Scott Adkins as Killa, Hiroyuki Sanada as Shimazu, Rina Sawayama as Akira, Marko Zaror as Chidi, Natalia Tena as Katia, and Bill Skarsgård as the Marquis de Gramont, who seems to be the big baddie of this year's epic film.
Trailer
Suppose you want a better idea of what happens in John Wick: Chapter 4 or want to get excited about the film. In that case, I highly recommend watching the trailer. We see all our favourite actors in action, with scenes from Paris, and Tokyo, epic fight sequences in nightclubs and incredible modern sets. As usual, all of John Wick's gunshots are perfectly on the beat (a detail you might have noticed in all the other movies), and of course, there is a puppy featured in the film to melt John Wick's, frozen heart. However, this pupper seems to handle itself pretty well, leaping over moving cars.
RELATED: The Real Reason Keanu Reeves Returned to The Matrix
About the Prize
The John Wick Chapter 4 hamper will contain a branded T-shirt, an hourglass (check out the movie poster and his tie and it'll make sense!) and a backpack.
To stand a chance of winning this John Wick: Chapter 4 hamper:
Please complete the form below.
[rafflepress id="49″]
The competition closes on 31 March 2023. Winners will be contacted via email on this date. Please use a working email address.
The giveaway is restricted to readers who reside in South Africa only. Terms and conditions/Site disclaimer rules apply. One entry per person. The winners will be contacted via email. The prize excludes travel, is non-transferable and cannot be redeemed for cash. The competition is exclusive to the JHB venue only.