Legendary Super Mario Bros. star John Leguizamo, who played Luigi in the 1993 film, has blasted the upcoming Super Mario Bros. movie for failing to include a diverse cast in the reboot.
Leguizamo says the studio "went all white" for the release expected to hit the theatres in December 2022.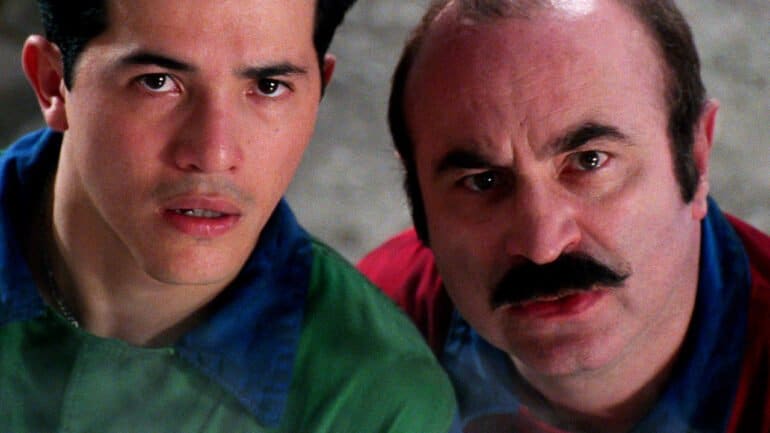 Describing the original as "colour-blind casting," he noted that there were no Latinx in the lead roles in the new film. Leguizamo also claimed that he was the only person who could make the movie script work.
"So glad #superMariobros is getting a reboot!" Leguizamo tweeted. "Obviously it's iconic enuff. But too bad they went all white! No Latinx in the leads! Groundbreaking colour-blind casting in original! Plus I'm the only one who knows how to make this movie work script-wise!"
Leguizamo's remarks were met with mixed reactions by fans online. It seems not everybody was disappointed by the recently-announced Super Mario Bros. cast.
Celebrating on Instagram, Chris Pratt said it was a "dream come true" for him to appear in a videogame he was obsessed with as a kid.
Pratt also disclosed that he used to steal quarters to play the original Super Mario Bros. arcade game. He also acknowledged that he "stole" someone else's role and wished that Karma dominoes won't come crashing on him.
Pratt will play Super Mario Bros. in the upcoming series alongside Charlie Day as Luigi, Keegan-Michael Key as Toad, Anya Taylor-Joy as Princess Peach, Seth Rogen as Donkey Kong, Jack Black as Bowser, Fred Armisen as Cranky Kong, Sebastian Maniscalco as Spike, and Kevin Michael Richardson as Kamek.
Some fans, however, joined Leguizamo in dismissing the cast. Many Nintendo fans expressed their disappointment that the original Mario voiceover artist Charles Martinet won't be reprising his role. However, they felt comforted in the fact that he will appear in some unspecified cameo of sorts.
John Leguizamo played Luigi alongside Bob Hoskins in the 1993 version of Super Mario Bros. based on the original video games and set in Nintendo's Mushroom Kingdom. Parker Bennett, Ed Solomon, and Terry Runte wrote the original release that was directed by Ricky Morton and Anabel Jenkel. The supporting cast included Samantha Mathis as Princess Daisy, Dennis Hopper as King Koopa, and Frank Welker as Yoshi.
The original Super Mario Bros. was panned by critics and audiences. It currently holds a 28% critics score and a 29% audience score on Rotten Tomatoes.
What do you think? Does John Leguizamo have a point about the upcoming Super Mario Bros. film?