A 19-year-old teenager from Ukraine with Down Syndrome met with his idol, famed WWE star and superhero actor John Cena, this weekend after his mother used a fantasy of meeting him as a motivational tool to flee the war-torn town of Mariupol. In reality, Liana Rohozhyna and her son Misha, who could not speak, traversed minefields, fled Russian soldiers, faced artillery strikes, and crossed several national borders to get to safety.
Of course, when the Peacemaker actor heard the news of their journey to the Netherlands, he had to fly out to meet the family. On Saturday, the hulking superstar paid Misha and his mother a visit at their new home in Huizen.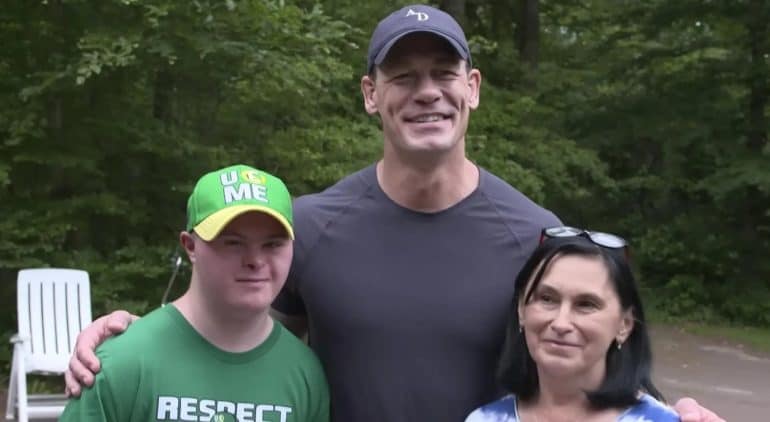 "I didn't want a son to think of his mom in a different light just because she did whatever she had to do to get him to safety," John Cena said about the family from Ukraine.
The wrestler turned actor spent the day with the family — eating cake and having fun. Cena also gave Misha a hat, a WWE championship belt and WWE T-shirt, amongst other things.
Upon meeting John Cena, the boy smiled for the first time since their move from Ukraine his mother told a news publication. The boy is a long-time fan of the wrestler and left behind his room which was filled with posters and pictures of the star.
Before leaving, Cena took the time to inspire the family with a few words. "I tried to let [Misha] know today that in every journey we've got good days and bad days," he said. "I hope he gets more good ones."
"I wanted to tell him today personally that his story really touched me," he continued.
Their hometown of Mariupol remains under Russian control.
I'm sure you'll agree: Actor John Cena is a true hero.