John Boyega has never been one to keep his mouth shut when it comes to Star Wars controversies, and now he has some more details to share about The Rise of Skywalker.
Star Wars has been irreplaceable in pop culture since the first film in George Lucas' blockbuster franchise was released on May 25th, 1977. Since then, we have seen films, cartoons and animations, games, and most recently series all made in the likeness of his fantastic space universe. Most Star Wars movies tend to happen in trilogies, and the most recent sequel trilogy consists of The Force Awakens, The Last Jedi, and The Rise of Skywalker.
The Force Awakens was co-written by Lawrence Kasdan, Michael Arndt and director J.J. Abrams, and released on December 18th, 2015. The Last Jedi was written and directed by Rian Johnson and released on December 15th, 2017. The Rise of Skywalker was directed by J.J. Abrams once again who co-wrote the screenplay with Chris Terrio and Derek Connolly and released on December 20th, 2019. The conclusion of the trilogy was quite controversial and had many fans (and actors) divided in their opinion of the trilogy.
Every Time Star Wars Fans Joined The Dark Side
Original Director
ScreenBinge reported that Colin Trevorrow, the writer and director of Jurassic World was meant to have been the writer and director of the last instalment to the sequel trilogy, and although it is now named The Rise of Skywalker, the original would have been titled Star Wars: Duel of the Fates. With the change of who was sitting in the director's seat happening part way through the trilogy, the continuity and consistency of the trilogy were jeopardised.
While the trilogy is still considered widely successful, fans can't help but realise that the trilogy might have had a very different conclusion if Trevorrow had remained on the project.
Colin Trevorrow has moved on to bigger and better things since then, and written and directed Jurassic World Dominion, an awesome conclusion to the franchise, bringing back Jurassic Park actors and characters to fight a new Jurassic threat. He also revealed that he would love to see an R-rated Jurassic World movie someday.
"I know I'd want to see that movie. If a parent took their kid to that movie and horrified them for life, I know that would be a problem," he said. "Look. I don't want to put any cuffs on whoever has the vision for this in the future."
Are The New Star Wars Movies Racist?
John Boyega Heartbroken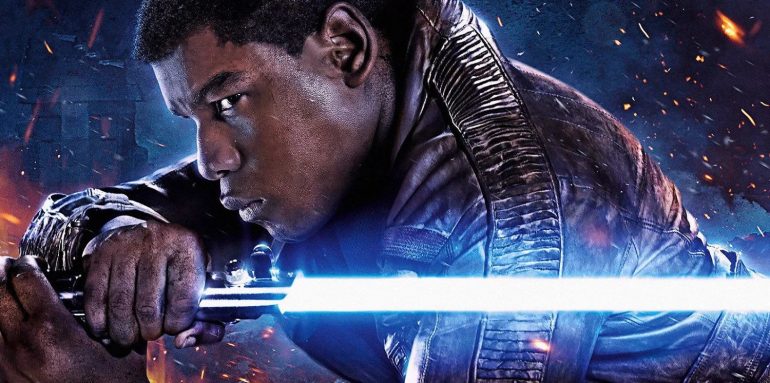 Many fans are sad that they couldn't see Colin Trevorrow's ideas for Star Wars (or The Rise of Skywalker) realised, and sequel trilogy actor John Boyega is counted amongst them. On the Happy, Sad, Confused podcast Boyega shared that he wouldn't even be able to look at the old script because he wishes it could have happened.
"I had a sit down with Colin [Trevorrow], I want to tell you, that's one of the best Star Wars meetings I'd ever had because it felt like two nerds that were like, 'yes, that's what we want to see!'" Boyega shared. "And I saw the art, you know, Stormtrooper rebellion, I was like, that stuff was cold. Hopefully, Lucasfilm can give him an opportunity down the line to maybe work on something else, you know? Because I'm sure they would love to collaborate with him again in any capacity."
We fans can never help ourselves but wonder about what might have been, and it is awesome to know that the actors bringing us these films are just as invested in the story as we are.
Do you agree with John Boyega on The Rise of Skywalker? Would you have prefered the original script?