Sometimes all we really need in this world is Nicolas Cage in a red headband, armed with a sword and jiu-jitsu, defending Earth from alien invaders.
If you're a fan of the B-movie action genre, you couldn't ask for more. This is a recipe for success. And, with everything going on in the world today, this is THE PERFECT MOVIE to see in 2020.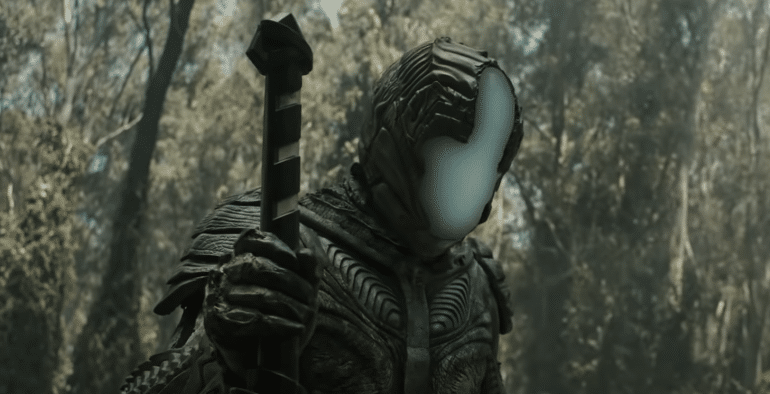 Anyone who grew up in the '90s will appreciate the simplicity of Jiu Jitsu, a film that seems to have combined many great martial arts stars in what can only be described as a Mortal Kombat-inspired sci-fi action extravaganza.
Alain Moussi, Frank Grillo, JuJu Chan and Tony Jaa? It's a dream come true.
But the wonderment of Jiu Jitsu doesn't even stop there. Aside from the fact that Nicolas Cage seems to be doing his best to channel Raiden here, the action sequences, the beautiful settings, the impressive CGI and the amazing costume design all add up to offer an entertaining experience like no other.
This is Friday Night on E on steroids!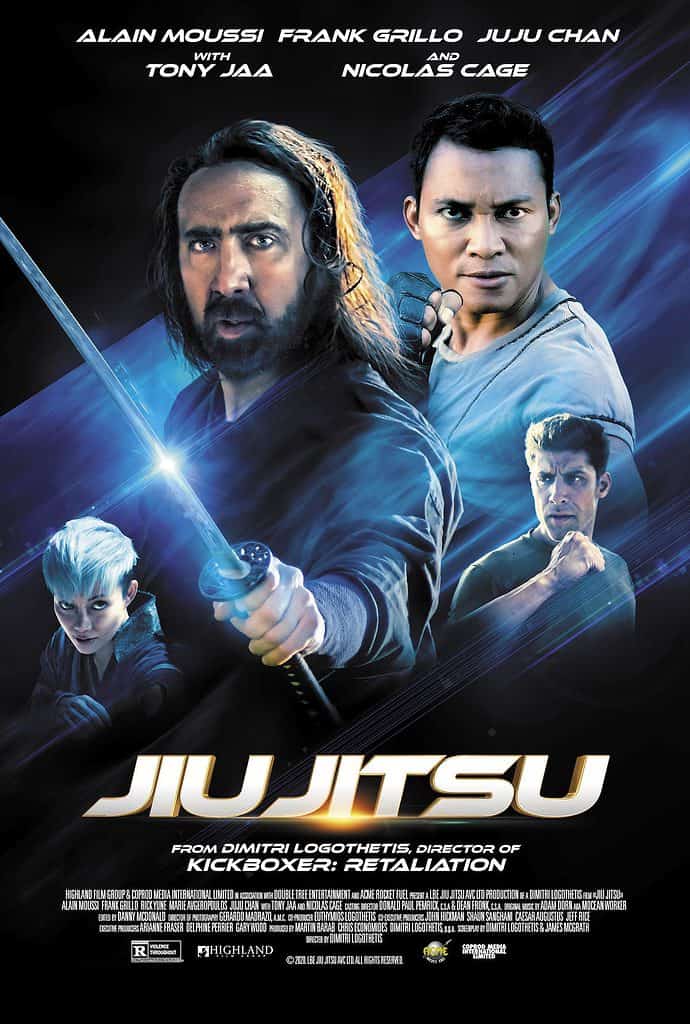 Every six years, an ancient order of expert Jiu Jitsu fighters faces a vicious race of alien invaders in a battle for Earth.

For thousands of years, the fighters that protect Earth have won…until now. When celebrated war hero Jake Barnes (Alain Moussi) is defeated by Brax, the indomitable leader of the invaders, the future of humanity hangs in the balance.

Injured and suffering from amnesia, Jake is rescued by Wylie (Nicolas Cage), Keung and his team of fellow Jiu Jitsu fighters. They must help Jake to regain his strength in order to band together and defeat Brax in an epic battle that will once again determine the fate of mankind.
By now, everyone knows that Nicolas Cage gives 100% intensity to any role he plays, whether it be an Oscar-winning drama feature film or a lowly B-movie that promises a good evening of fun. In case you didn't know, and you need reminding, Cage is the man. And, personally, I'd watch the man paint dry walls if I could.
Jiu Jitsu has a November release date in South Africa. We can't wait!