Jensen Ackles' Soldier Boy has arrived in The Boys Season 3. However, the actor is no stranger to superhero roles, having previously voiced Jason Todd/Red Hood in Batman: Under the Red Hood and even the Caped Crusader himself in Batman: The Long Halloween. Interestingly enough, Jensen Ackles' name was linked to the part of Steve Rogers / Captain America in the MCU as well.
Did Jensen Ackles audition for Captain America?
There's a longstanding Internet rumour that Jensen Ackles was one of the actors considered for the part of Captain America before Chris Evans received the gig. While other actors such as Chris Pratt, John Krasinski and Sebastian Stan have all confirmed that they were in the mix at some point, Ackles revealed that was never the case with him.
Speaking to Entertainment Weekly, he put the rumour to bed once and for all. "Did I audition for Captain America? No, I did not," he said. "I don't necessarily know, was that an auditioning kind of a thing? I feel like they just met with people on that."
Ackles added that he and Evans used to audition for the same type of roles at the time, so he wouldn't have minded more of the friendly rivalry for the part of Cap. At the same time, it begs the question: Would Jensen Ackles' Captain America have been better than Chris Evans' version?
He understands Soldier Boy
Watching Jensen Ackles as Soldier Boy on The Boys, it's clear that he understands this is a parody of Captain America. That said, he doesn't play the role with a nod and wink to the audience; instead, he plays the character as the hypocritical and serious superhero that he is. He truly believes he is America's pride and joy, and that everyone should bask in his glory.
In many ways, Soldier Boy is a little like the Injustice version of Superman. The character is twisted by their own version of justice, seeing themselves as the hero that's willing to do whatever it takes when they're obviously the villain. Again, Ackles plays the role perfectly here as he embodies the annoying and irritating characteristics of Soldier Boy, who doesn't see what everyone else does around him.
Why Jensen Ackles' Captain America would have been better than Chris Evans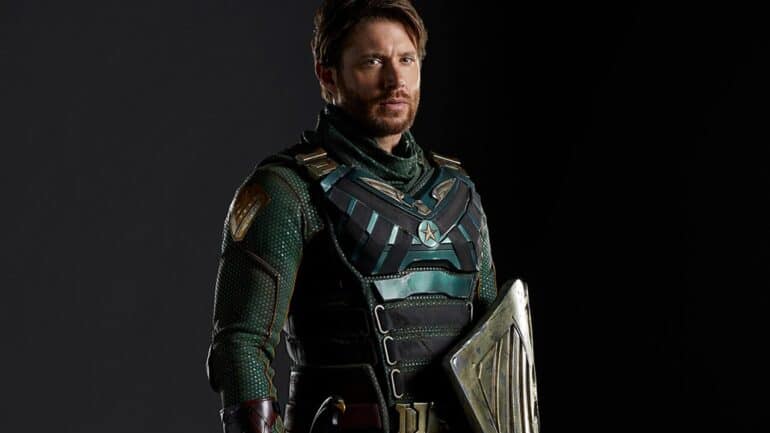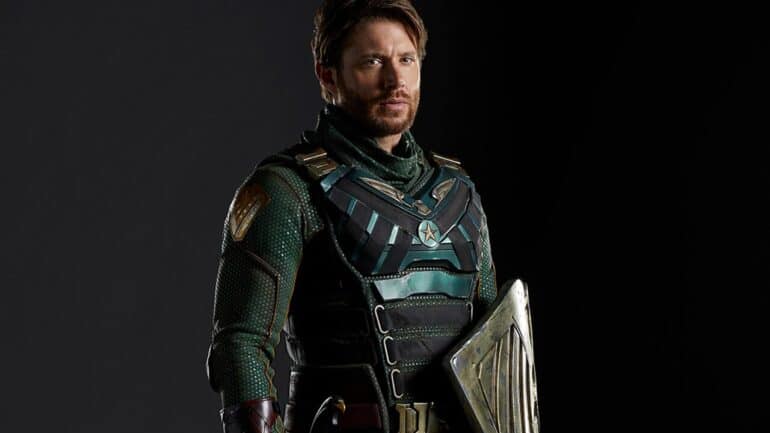 Make no mistake about it, Soldier Boy isn't Captain America at all. He is more about his own self-gain and glory than he is about the collective win. That said, there are certain qualities that both heroes share: They're self-righteous and believe they should be the leaders merely because of who they are. Ackles absolutely nails this aspect of the character—perhaps even better than Evans did. You can easily see him arguing with Tony Stark in Civil War and talking all over him because he must automatically be right by the virtue of who he is. He has an air of arrogance about him.
Second, look at Ackles and listen to him speak as Soldier Boy. That's about as all-American as it comes. He's believable as an action hero and people notice him as he walks into a room. Take nothing away from Evans as he also possesses a similar charm, but Ackles oozes a little bit more of it.
To play a parody of a character, it's important to understand the exact traits that are being lampooned. Jensen Ackles knows that Soldier Boy will never be Captain America, but he knows where the two are quite similar and he plays on that aspect incredibly well. Chris Evans certainly delivered an iconic performance as Cap, but maybe—just maybe—Ackles might have been a better choice.
Tell us, does Jensen Ackles' Soldier Boy make you think he'd be a terrific Captain America? Let us know down below.