Jennifer Lawrence is well-known for her versatility and range as an actress, having given numerous outstanding performances throughout her career. From her breakout role in Winter's Bone to her iconic turn as Katniss Everdeen in The Hunger Games franchise, Lawrence has proven to be one of her generation's most talented and dynamic performers. While the American actress has starred in several films that blend comedy and drama, including the critically acclaimed Silver Lining's Playbook, a role in a straight-up comedy has somehow eluded her filmography. But the Oscar winner has finally found the perfect project to flex her comedic muscles, the R-rated comedy No Hard Feelings.
RELATED: Don't Look Up: Real-Life Characters Who Inspired The Netflix Movie
32-year-old actress, Jennifer Lawrence, produces and stars in the upcoming film No Hard Feelings set for release in June of this year. The raunchy new comedy sees the blonde-haired beauty team up with her close friend, director Gene Stupnitsky (who has worked on films such as Good Boys and Bad Teacher), to bring to life this coming-of-age film with a unique story and perspective that audiences are sure to enjoy.
The movie follows Maddie (played by Lawrence), a woman forced to coax a young man into his romantic awakening, who finds herself in such dire financial straits that she is on the verge of losing her late mother's home. She puts herself at the mercy of a wealthy couple of New Age 'helicopter parents', played by Broadway stars Laura Benanti and Matthew Broderick, who's geeky 19-year-old son, Percy (Andrew Feldman), is about to start college but has spent his entire life coddled, never breaking the rules. The couple offers Maddie a car in exchange for a significant favour: she must seduce Percy before he leaves for Princeton. No Hard Feelings then delves into her increasingly desperate attempts to bed Percy, including a nighttime skinny dip, taking him out to drink while underage, and even kidnapping him.
RELATED: Top 54 Best Comedy Movies of All Time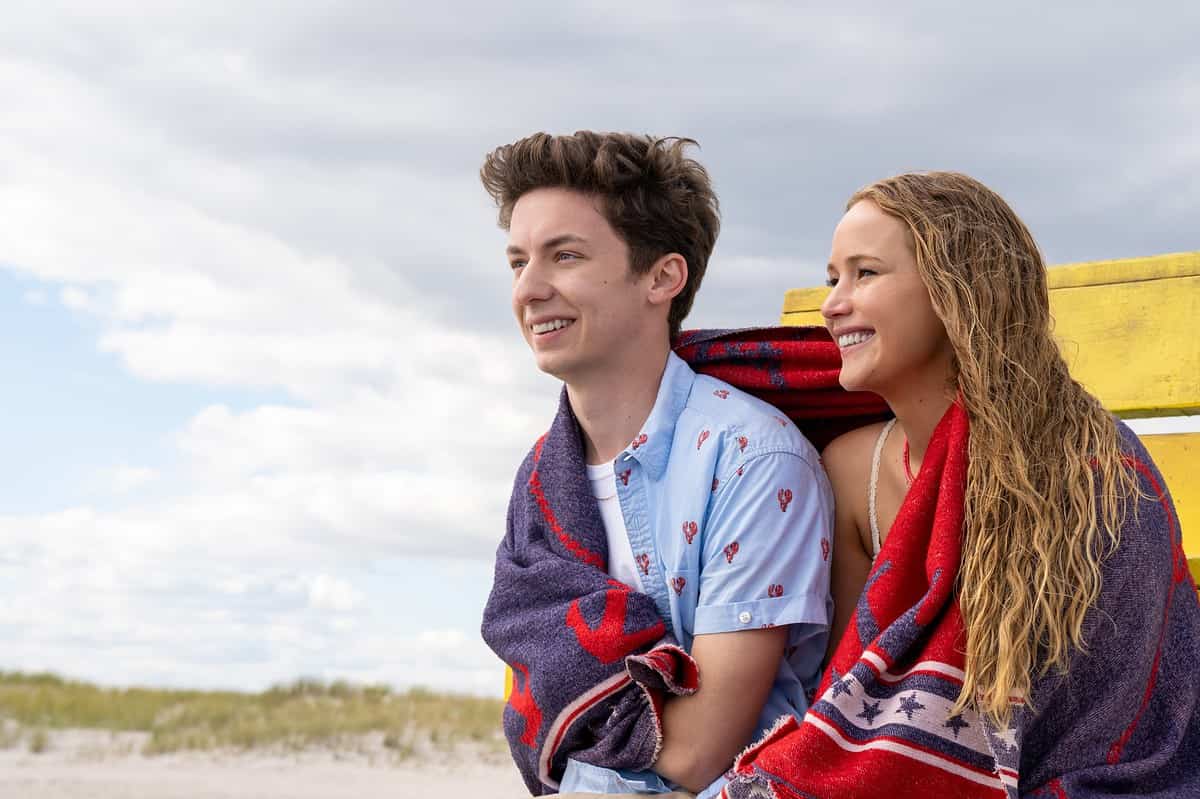 You can see Sony's official trailer and film synopsis below:
Maddie (Lawrence) thinks she's found the answer to her financial troubles when she discovers an intriguing job listing: wealthy helicopter parents looking for someone to "date" their introverted 19-year-old son, Percy, and bring him out of his shell before he leaves for college. But awkward Percy proves to be more of a challenge than she expected, and time is running out. She has one summer to make him a man or lose it all.
No Hard Feelings is an original idea by Gene Stupnitsky and John Phillips in which Lawrence's character is tasked with teaching a college-bound kid about life. The story was inspired by an unlikely source: a real-life Craigslist ad discovered by producers Marc Provissiero and Naomi Odenkirk. Yes, an overprotective parent out there actually advertised for a young woman to seduce their shy, inexperienced son! Not only for were they looking for someone to be his "first," but also to transform him from a high school nerd to a cool college kid with confidence. The advertisement implied that the individual would be handsomely compensated for a job well done.
RELATED: What About Bob? is Bill Murray's Best Comedy
In an interview with George Stephanopoulos, the Oscar-winning actress confirmed that a real-life Craigslist advertisement indeed inspired the film.
"Yeah, about four years ago — the director's a good friend of mine. We've been friends for a long time. And we were getting dinner, and he showed me the Craigslist ad," she said. "And I just thought it was hilarious, but I in no way thought I was gonna, like, be in the movie or that — there was no movie. It was just the ad, and we laughed about it. And then four years later, he sent me the script."
For writers Stupnitsky and Phillips, Jennifer Lawrence would always play Maddie in No Hard Feelings (they even created the character with Lawrence in mind), but finding Percy would be much more of a challenge.
The filmmakers anticipated that finding the right actor for Percy would be difficult. Still, as they thoroughly searched for the right actor, one candidate consistently rose to the top: Broadway breakout Andrew Barth Feldman. "When Andrew walked in, we all knew immediately that he was the one," Lawrence says.
Andrew Barth Feldman, who plays Percy alongside Lawrence's Maddie, is a newcomer to the film industry. Broadway fans will, however, recognize him for his role in Dear Evan Hansen as the titular character from 2019 to 2020. He has also appeared in White Noise, High School Musical: The Musical: The Series, and Ratatouille: The TikTok Musical, but this is sure to become his most well-known role.
Gushing over her costar Barth Feldman, 21, Lawrence said scoring talent like him for the role was "unbelievable." "We just wouldn't have made the movie if we couldn't find the right Percy, and we auditioned some great actors. And it was just immediate," she shared. "He's so smart and cool and dialed. And he put off going to Harvard to do this movie, very Percy-like."
According to Stupnitsky, the chemistry between Lawrence and Feldman began strong and only grew stronger throughout production. Through that close relationship, both were able to push each other and produce risky performances. "In his audition with Jennifer, they had amazing chemistry," he says. "There's something that was going on in their dynamic that I wasn't even fully aware of. From day one, their connection was so strong – she could put herself out there, and that would force him to go out as well, to meet her. If she pushed him, he'd go there."
The rest of the cast features Broadway stars Matthew Broderick (Ferris Bueller's Day Off) and Laura Benanti (Life & Beth) as Percy's parents, Natalie Morales (Dead to Me) as Maddie's best friend Sara, as well as Hasan Minhaj (Patriot Act With Hasan Minhaj), Scott MacArthur (Halloween Kills) and Kyle Mooney (Saturday Night Live).
No Hard Feelings has been rated R by the Motion Picture Association for sexual content, language, some graphic nudity, and brief drug use. This R-rated film will be available exclusively in theatres beginning June 23. It will be released on the same day as Wes Anderson's new film Asteroid City and just one week after the highly anticipated superhero film The Flash.
Jennifer Lawrence's No Hard Feelings arrives in cinemas on June 23.