So, remember a while ago we spoke to Robot Wizard, AKA the guys behind Jengo? Well, the good news is that it wasn't only lip service and they've been slogging along with their point-and-click adventure (which really looks awesome, by the way). In fact, they now need your help to make this game come to life.
There's a funding campaign taking place right now, and there are numerous rewards available, depending on how much you're willing to contribute. For example, you can get your name in the credits, or even find yourself as an NPC character complete with your own dialogue and storyline (we suggest you ask them to refer to you as Anonymous Music Industry Troll).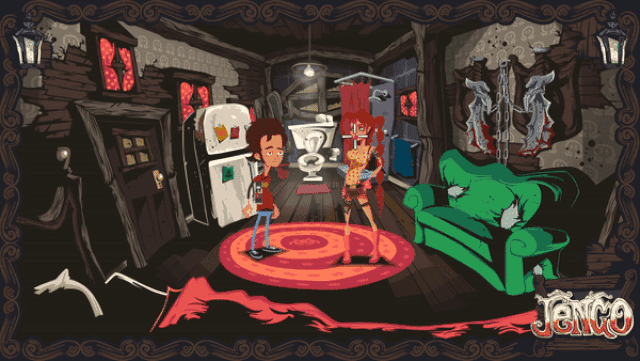 So far, the numbers are looking good, but there's still a long way to go for Jengo to get out of Fig's Backstage Pass and every little bit helps. Check out the full details of the campaign and rewards on offer here.
Jengo is a point-and-click game about a real-life gamer named Jeff. His life gets turned upside down after he gets pulled into a broken world filled with discarded and forgotten game characters. For those of us who remember these types of adventures from back in the day (no, stop thinking about Leisure Suit Larry), Robot Wizard assures us we'll feel right at home in the Jengo world. If not, go harass them on Facebook after they take your money.