With current events remaining as they are in the entertainment industry, new, good movies are hard to come by these days. As it turns out, we might all be looking in the wrong section because this Hindi action thriller, Jawan, is so good that it's blowing the genre out of the water and has a fantastic score on Rotten Tomatoes.
RELATED: If Popular Bollywood Actors Were Cast in DC Movie Roles
One thing that Netflix has helped us with is embracing movies in different languages and overcoming our fear of subtitles. Suppose you are one of those people still struggling with jumping into other language cinema. In that case, you are definitely missing out, and this fantastic action/mystery/thriller might be the film that helps you get over that hump.
Jawan is a highly recent Hindi film that has only appeared in theatres so far (but here's to hoping that a streaming service will wake up and pick it up quickly. The movie tells the emotional story of a man's journey as he tries his best to right the wrongs of the society that he is living in, all while trying to escape his own spotty past.
This high-octane action thriller follows the protagonist as he is on a personal vendetta while trying to hold onto a promise he made years ago. While on this journey, he, of course, crosses paths with a beautiful and brilliant woman who just happens to be an officer, and she is involved in this battle between our somewhat vigilante-esque main character and the diabolical outlaw that he finds himself up against.
RELATED: Will There Be An RRR 2? Yes, The Director Confirmed A Sequel
The official synopsis from Red Chillies Entertainment reads: "As his past catches up with him, to overcome the challenges and restore the harmony in their world, he will need all the firepower and intelligence to do so."
The film was written and directed by Atlee and produced by Gauri Khan at Red Chillies Entertainment Studios. The stunning cast that brought this film to life with their help includes Deepika Padukone as Aishwarya Rathore, Nayanthara as Narmada Rai Rathore, Priyamani as Lakshmi, Sanya Malhotra as Dr Eeram, Shah Rukh Khan as Vikram/Azad Rathore, Sunil Grover as Arani, and Vijay Sethupathi as Kaalie Gaikwad.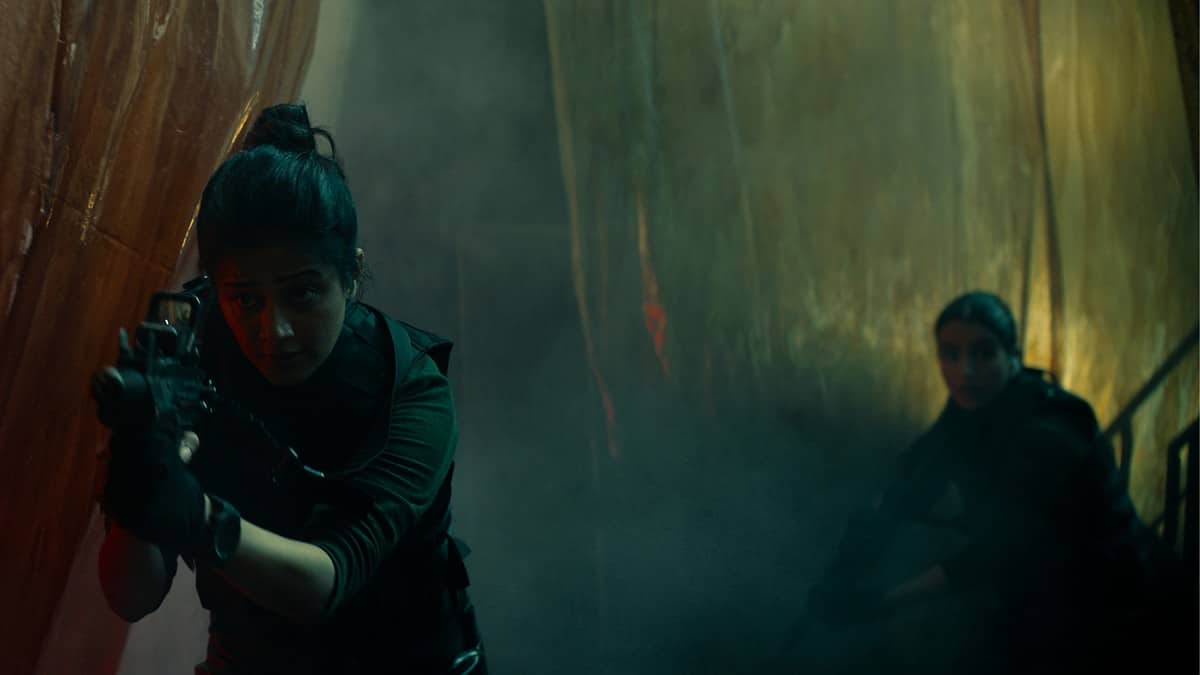 The film has been received well by critics worldwide, having a 7.9/10 score on IMDb after over 41,000 reviewers have given their opinion. The Rotten Tomatoes ratings are even better than on IMDb, with an Audience score of 89% and an epic Tomatometer of 95%! I don't know what will happen if that doesn't convince you to give this film a shot.
RELATED: The Accountant 2: Ben Affleck & Jon Bernthal Return For A Sequel
Unfortunately, this movie is only available in theatres for a short while after its release on the 3rd of September, so check it out before it is gone. And let's all find out who we can petition to have this added to a streaming service.
Will you give this epic Hindi action thriller, Jawan, the attention it deserves?